10.59 Acres as per MPAC with Ravine
Seasonal Stream & Natural Spring
Heritage Designated
Italianate-Influenced Vernacular Style
Stone Exterior, Towering Maple Trees
Spectacular Windows & Architecture
3 Bedrooms, 4 Bathrooms
Great Rm with Stone, Floor-to-Ceiling Fireplace
14 ft. Ceilings, Pegged Oak Hardwood Flooring
Finished Basement with Walk-Out
Newer Deck with Hydro Pool Swim Spa
Propane Radiant Heat
$2,198,900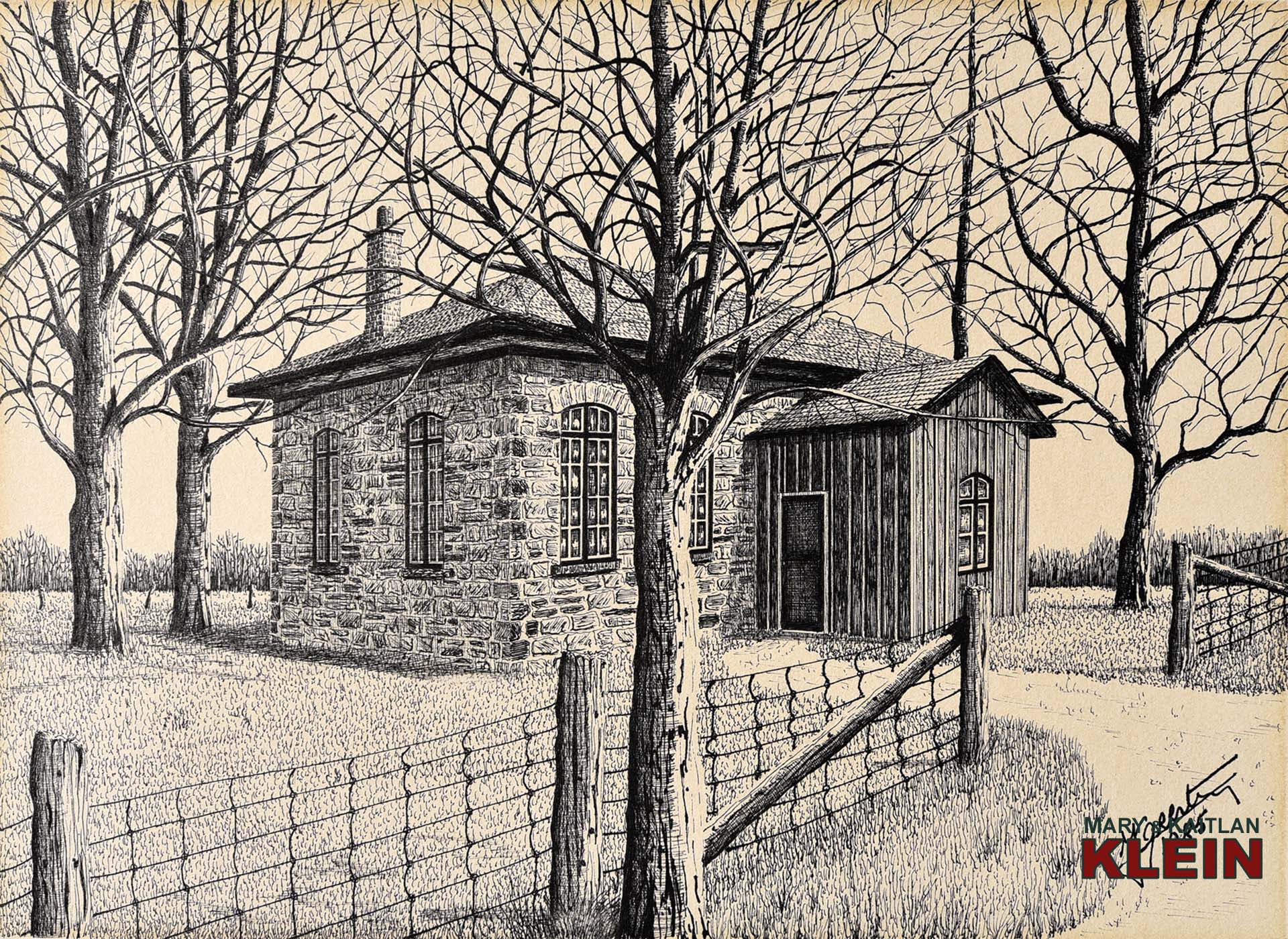 OTHER NAME(S)
Rosehill Schoolhouse
20386 Kennedy Road
LINKS AND DOCUMENTS
CONSTRUCTION DATE(S)
1872/01/01
LISTED ON THE CANADIAN REGISTER: 

2010/02/11
STATEMENT OF SIGNIFICANCE
DESCRIPTION OF HISTORIC PLACE
The Rosehill Schoolhouse is located at 20386 Kennedy Road on the west side of Kennedy Road, south of Highpoint Side Road, in the Town of Caledon. The stone schoolhouse was constructed in 1872.
The property was designated by the Town of Caledon in 1980 for its heritage value under Part IV of the Ontario Heritage Act (By-law 80-36).
HERITAGE VALUE
The Rosehill Schoolhouse is associated with the early school system in Ontario. Constructed in 1872, this one-room schoolhouse served Caledon Township School Section #11. The schoolhouse was closed in 1964 following the introduction of centralized schooling in Ontario, and converted to its current residential use. A majestic row of maples trees, planted in commemoration of Queen Victoria's Diamond Jubilee in 1897, demarcate the original southern boundary of the schoolhouse property.
The Rosehill Schoolhouse is a good example of an institutional building constructed in an Italianate-influenced vernacular style. It is also unique to the area, being one of only two 19th century schoolhouses built of stone in the former Caledon Township. Rectangular in plan with a hip roof and wide eaves, the schoolhouse's walls are of randomly coursed local limestone, with projecting cut stone quoins. Unlike its red brick counterparts of the same era, the Rosehill Schoolhouse is distinguished by an entrance on the long side, centered between two pairs of windows and sheltered by a bracketed portico with decorative finials. The building's most outstanding features are its tall, arched casement windows, capped by projecting masonry arches.
Source: Town of Caledon, By-law 80-36.
CHARACTER-DEFINING ELEMENTS
Character defining elements that contribute to the heritage value of the Rosehill Schoolhouse include its:
– rectangular plan
– rubble limestone exterior
– cut stone quoins
– projecting and radiating stone voussoirs
– hip roof
– wide eaves
– centrally placed doorway on long side facade
– bracketed portico
– tall casement windows and narrow windows
– one room design
(The above information as presented from Historicplaces.ca.)
As a designated heritage property, the Rosehill Schoolhouse is eligible for the annual Designated Heritage Property Grant program.  As per the Heritage Act, alterations to the exterior require consultation with heritage staff and potentially a Heritage Permit.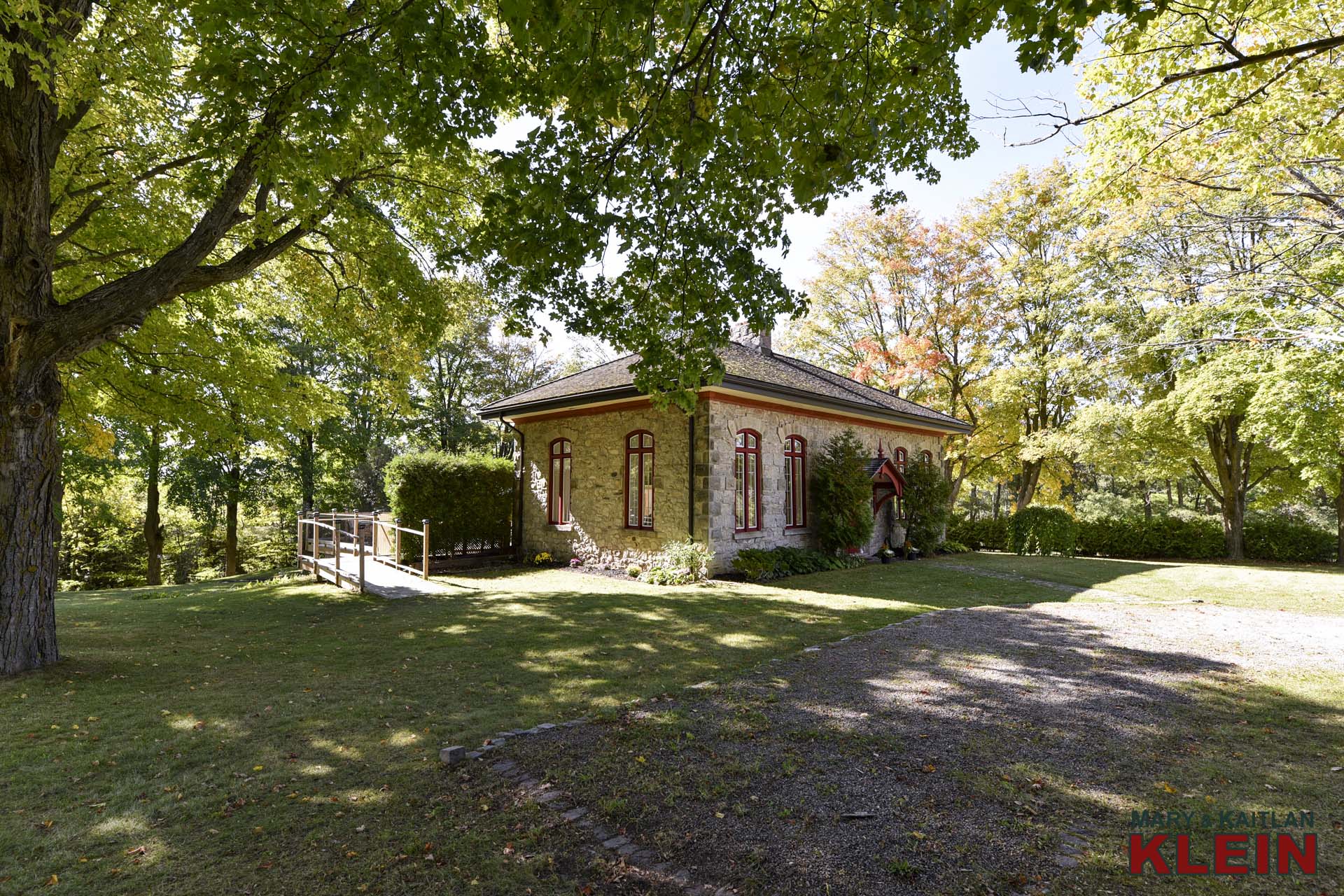 Beautifully maintained, while keeping the character of yesteryear in this wonderful piece of history, the Rosehill Schoolhouse, circa 1872, is the first designated heritage building, in the Town of Caledon and sits on a mature and enchanting 10-acre setting with towering maple trees, trails, a ravine with a seasonal stream and spring! Constructed in an Italianate-influenced vernacular style, and typical of rural schoolhouses, the original 1-acre lot is demarcated by a ring of maple trees planted in 1897, by pupils commemorating Queen Victoria's Diamond Jubilee.   Lovingly maintained and renovated by the current sellers, this property has kept its original historical flavour and character, while being updated with current amenities.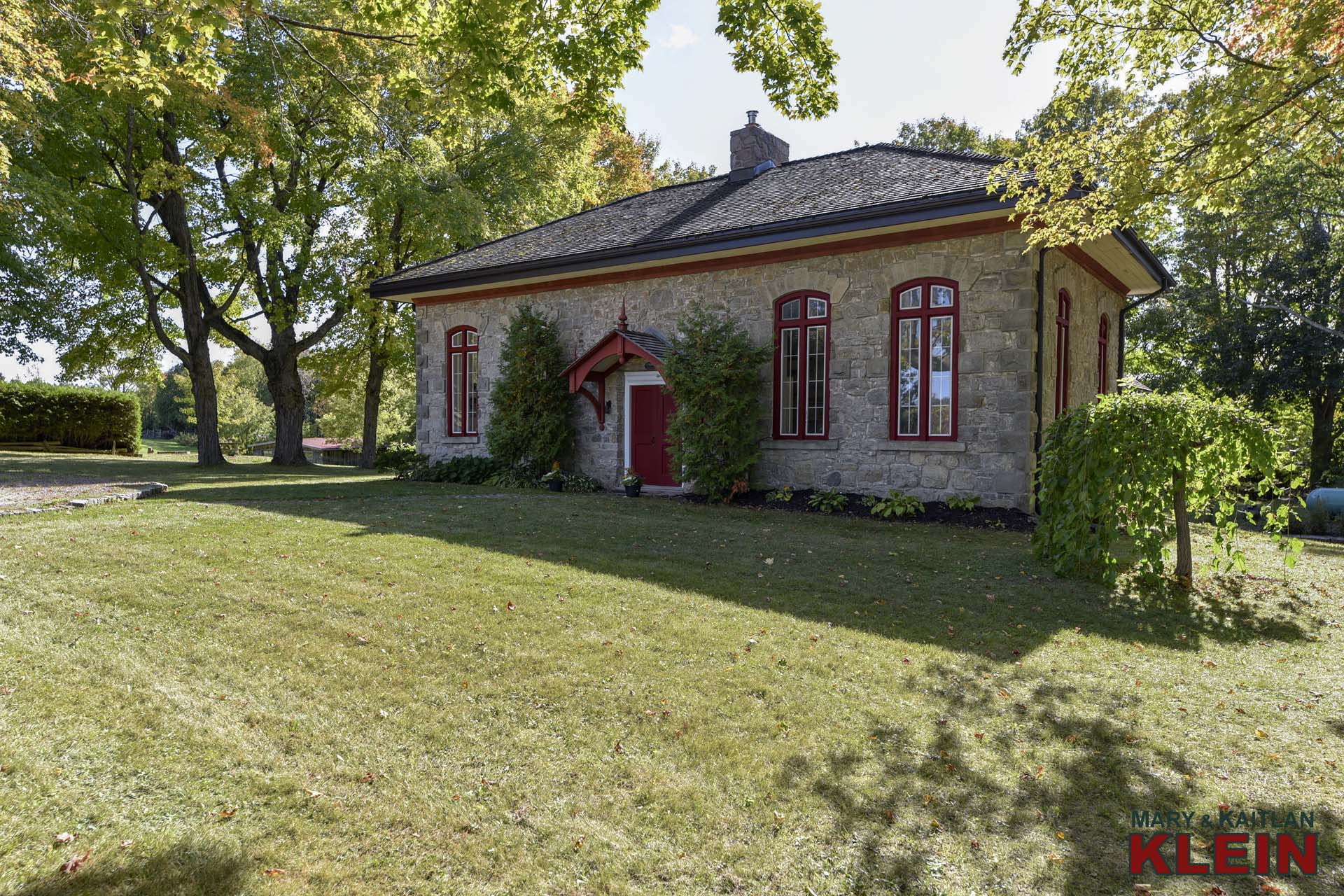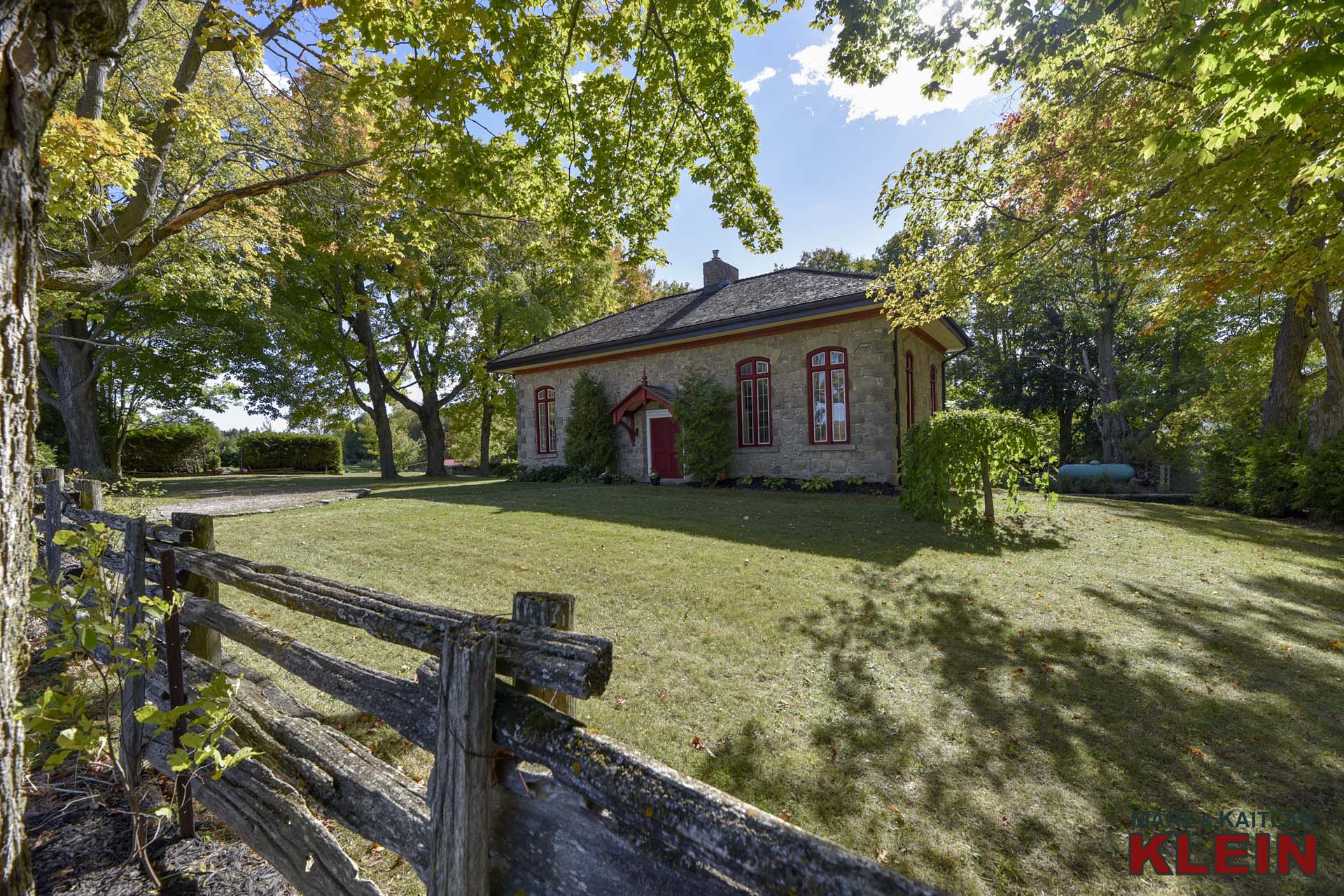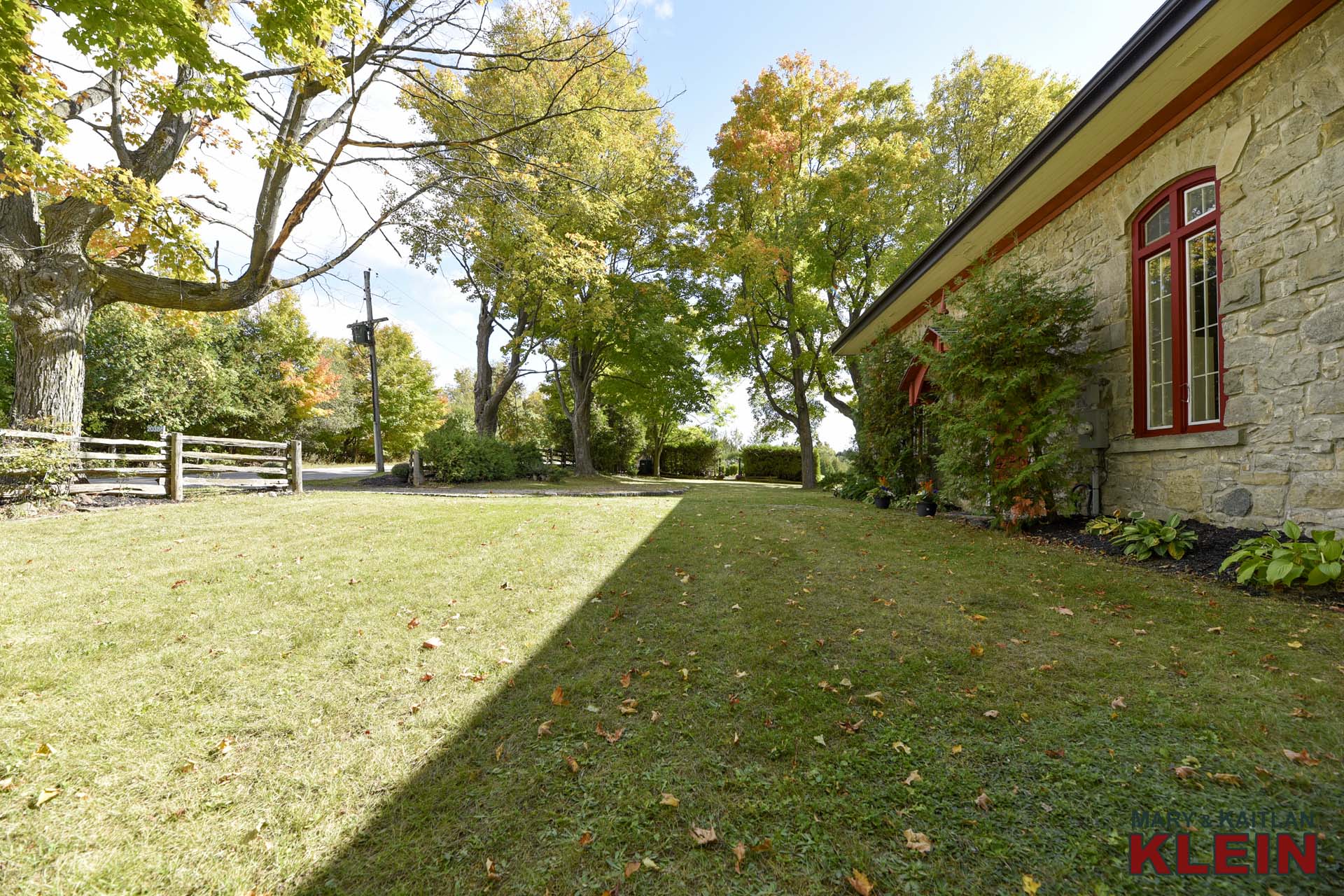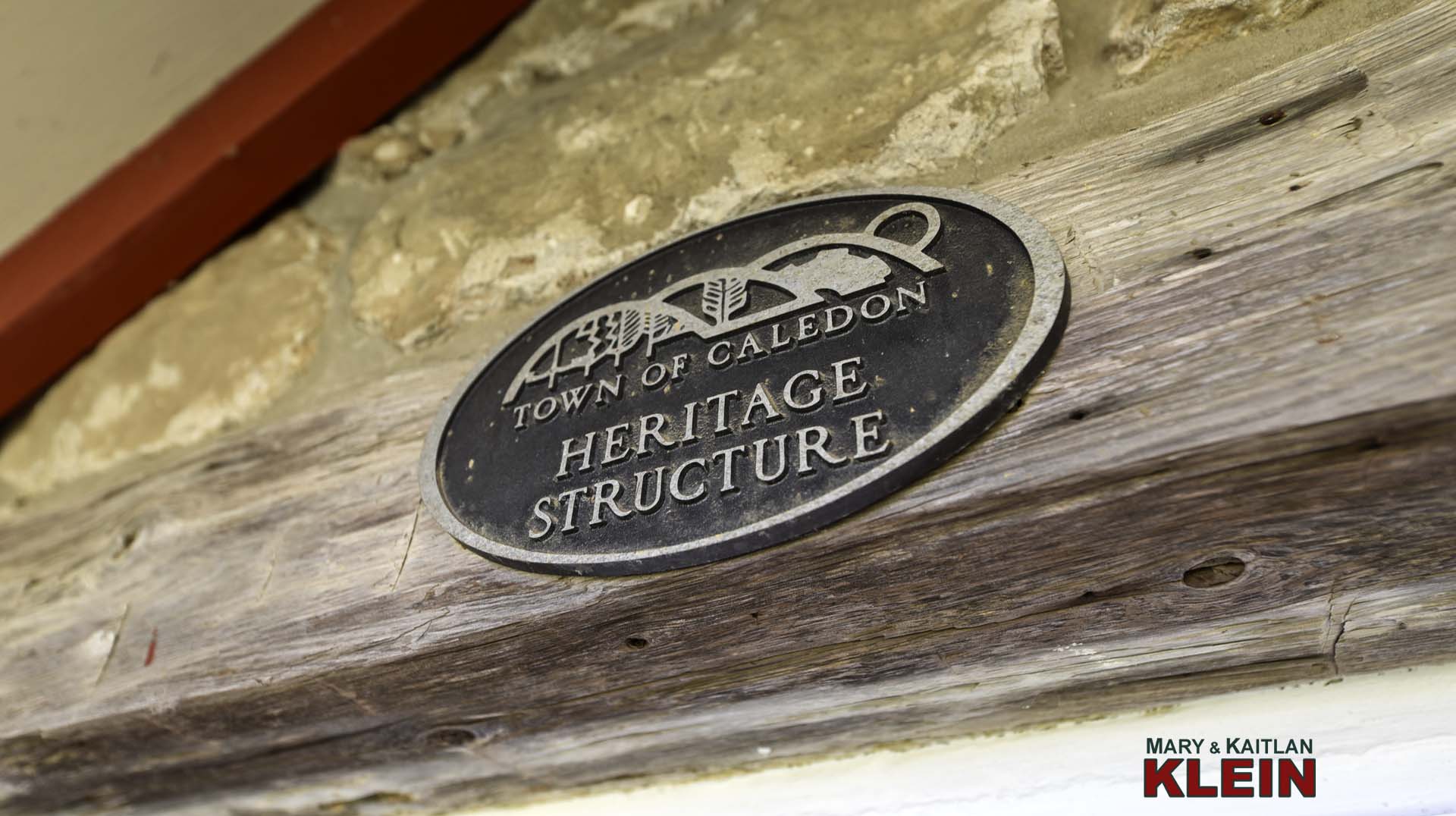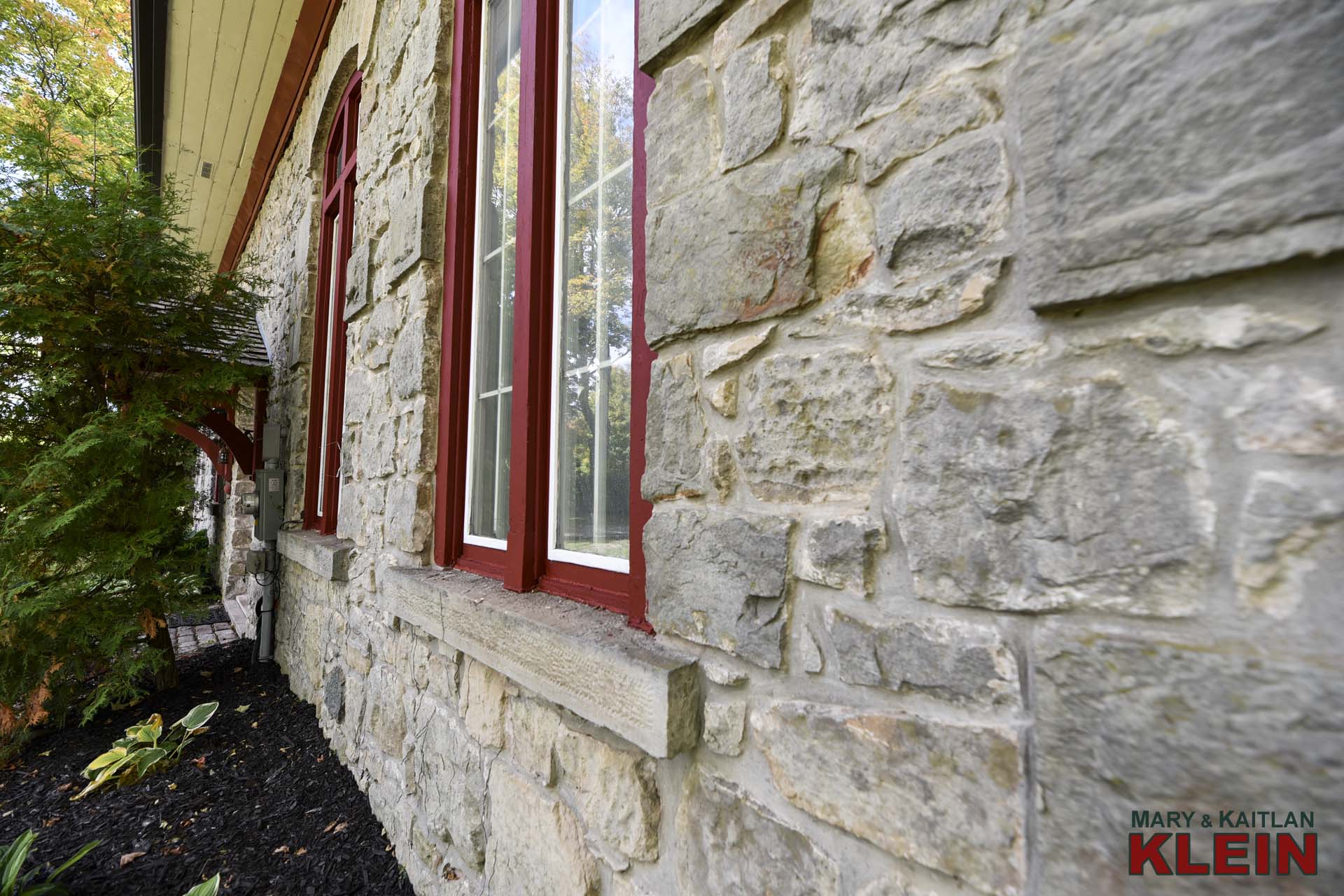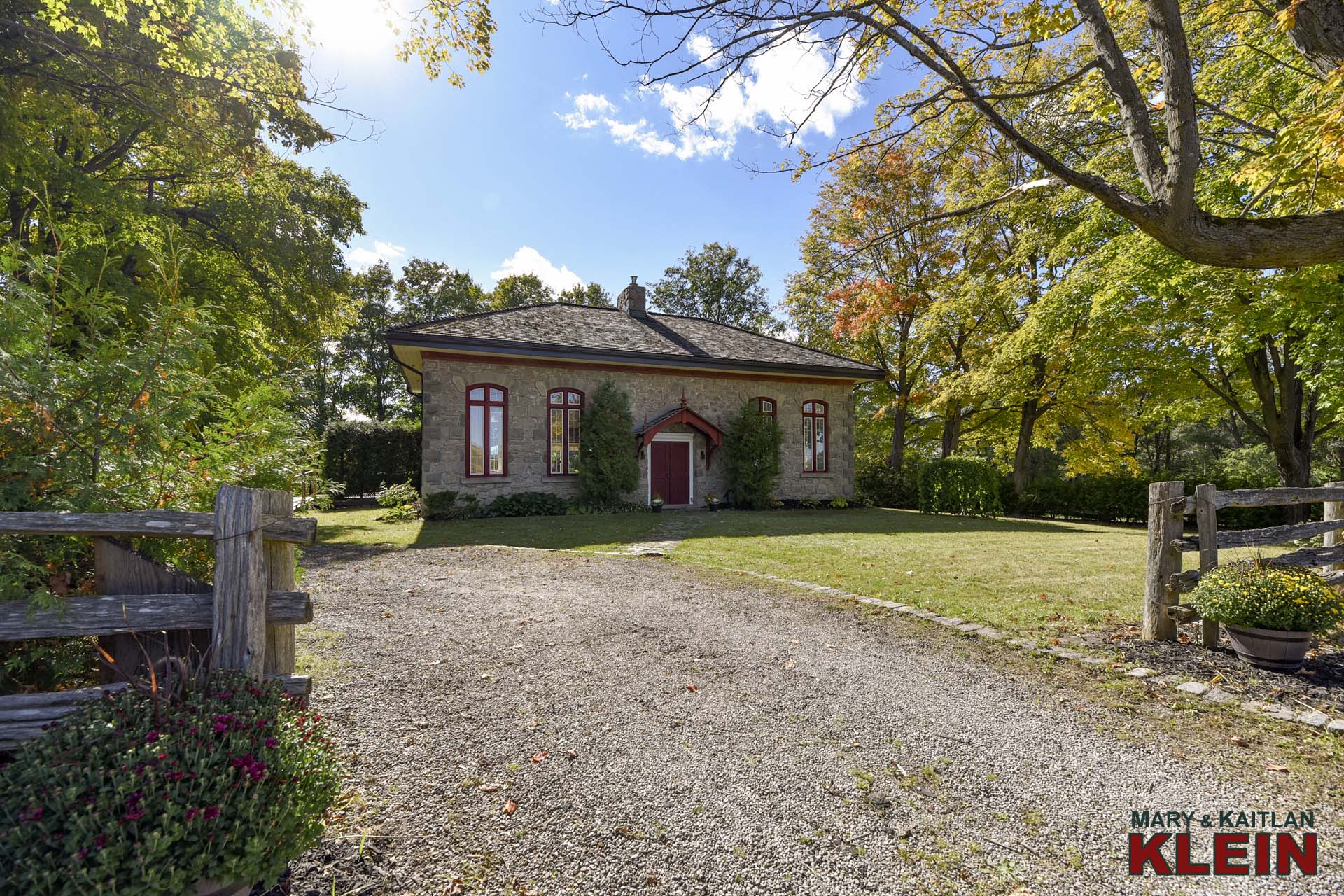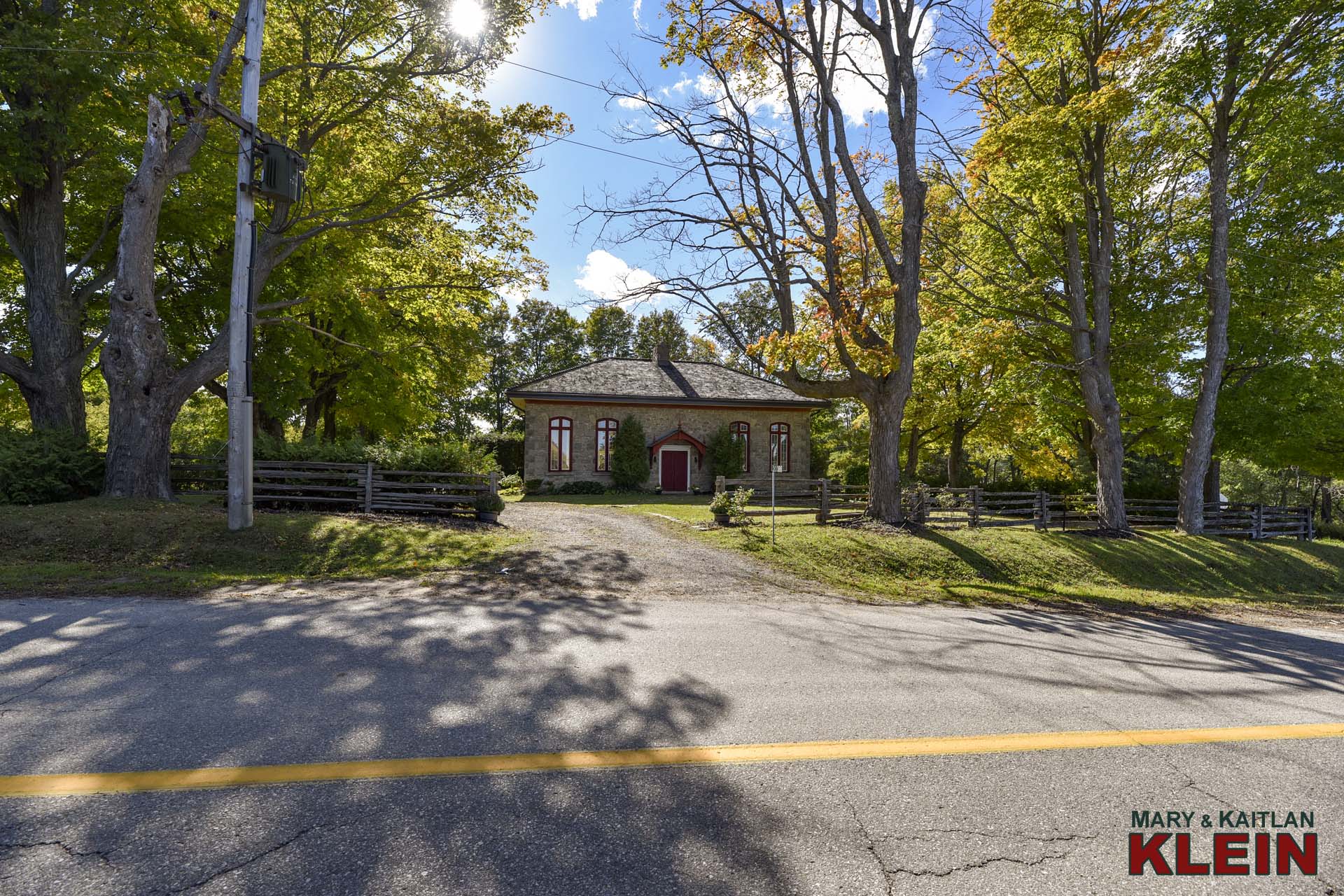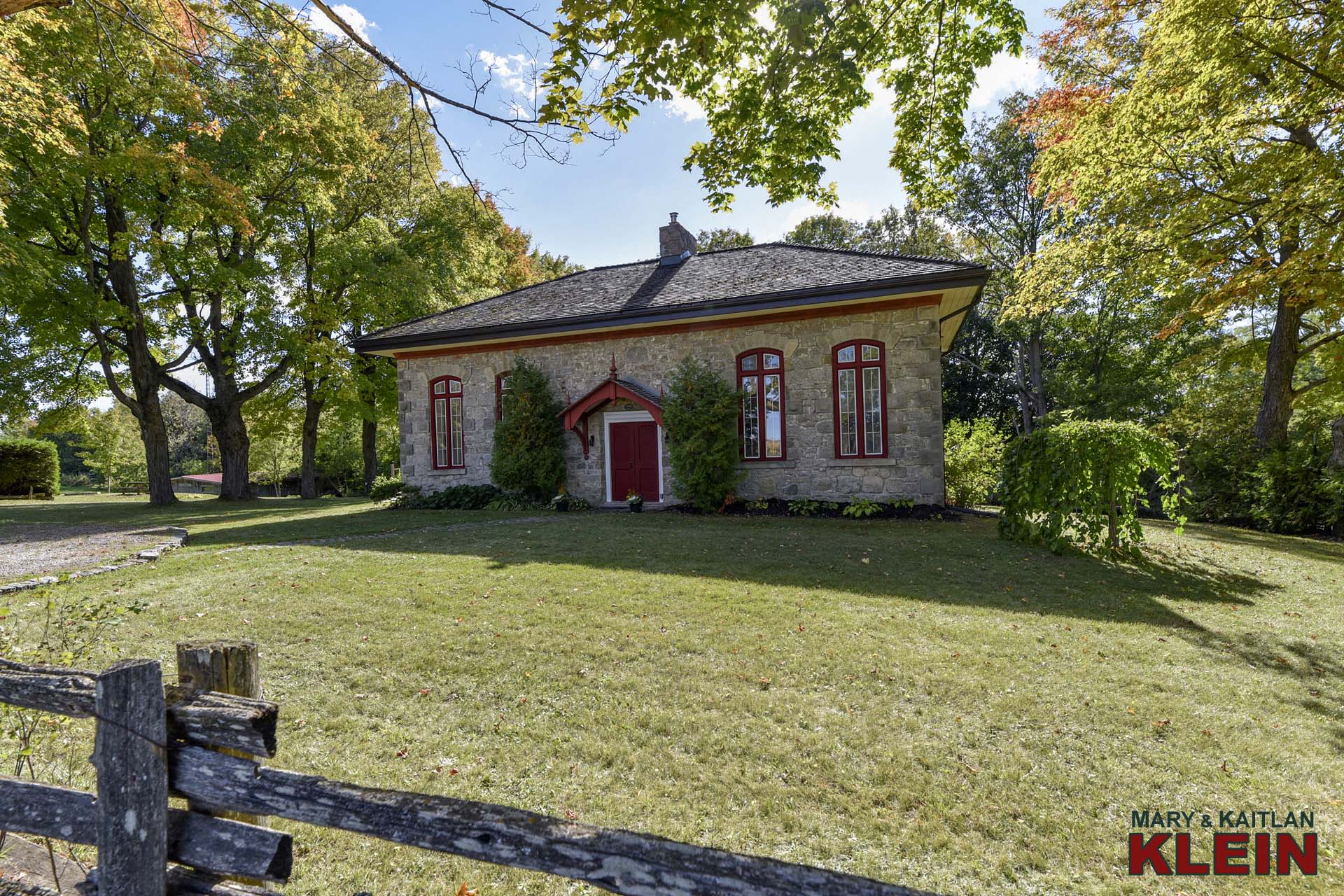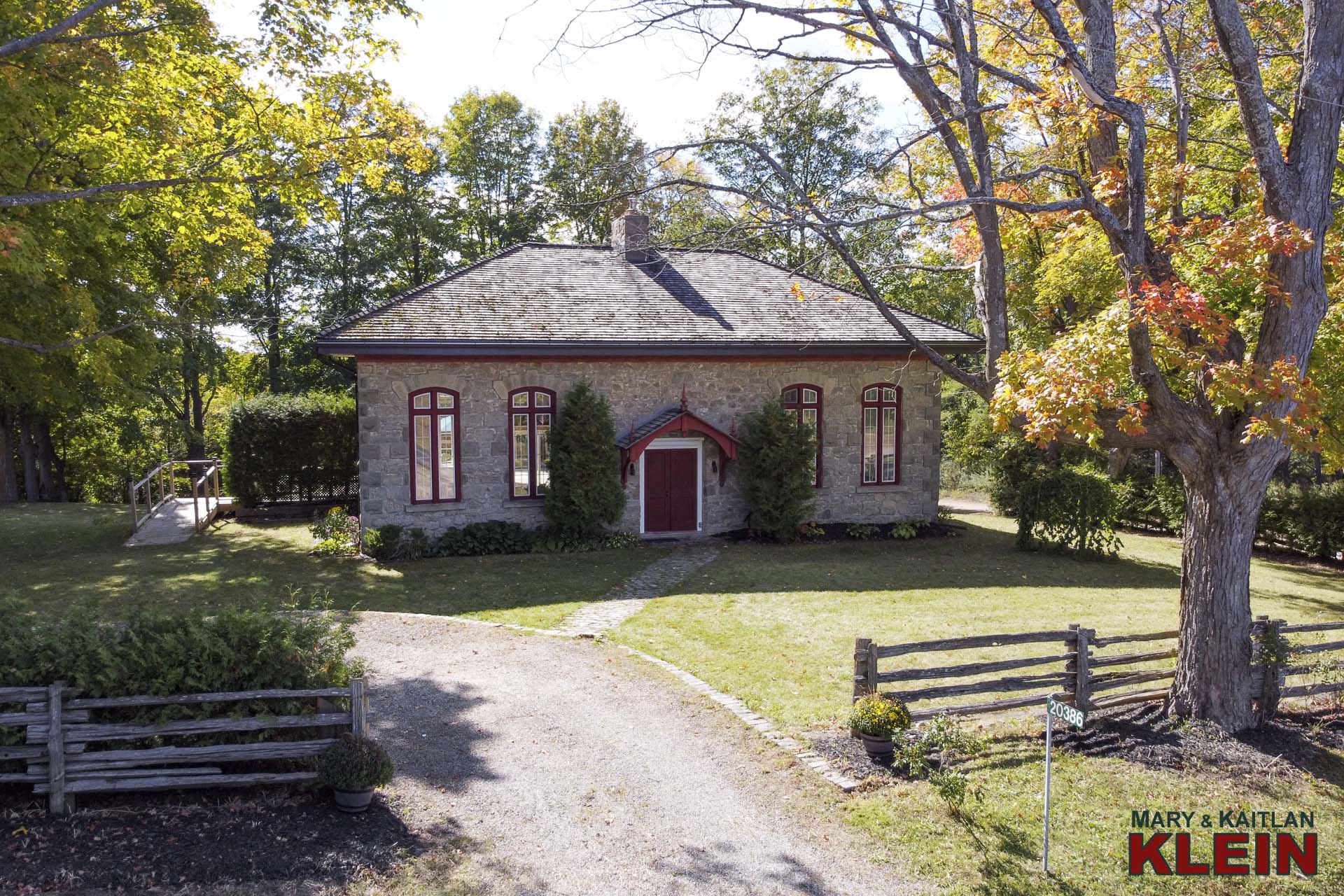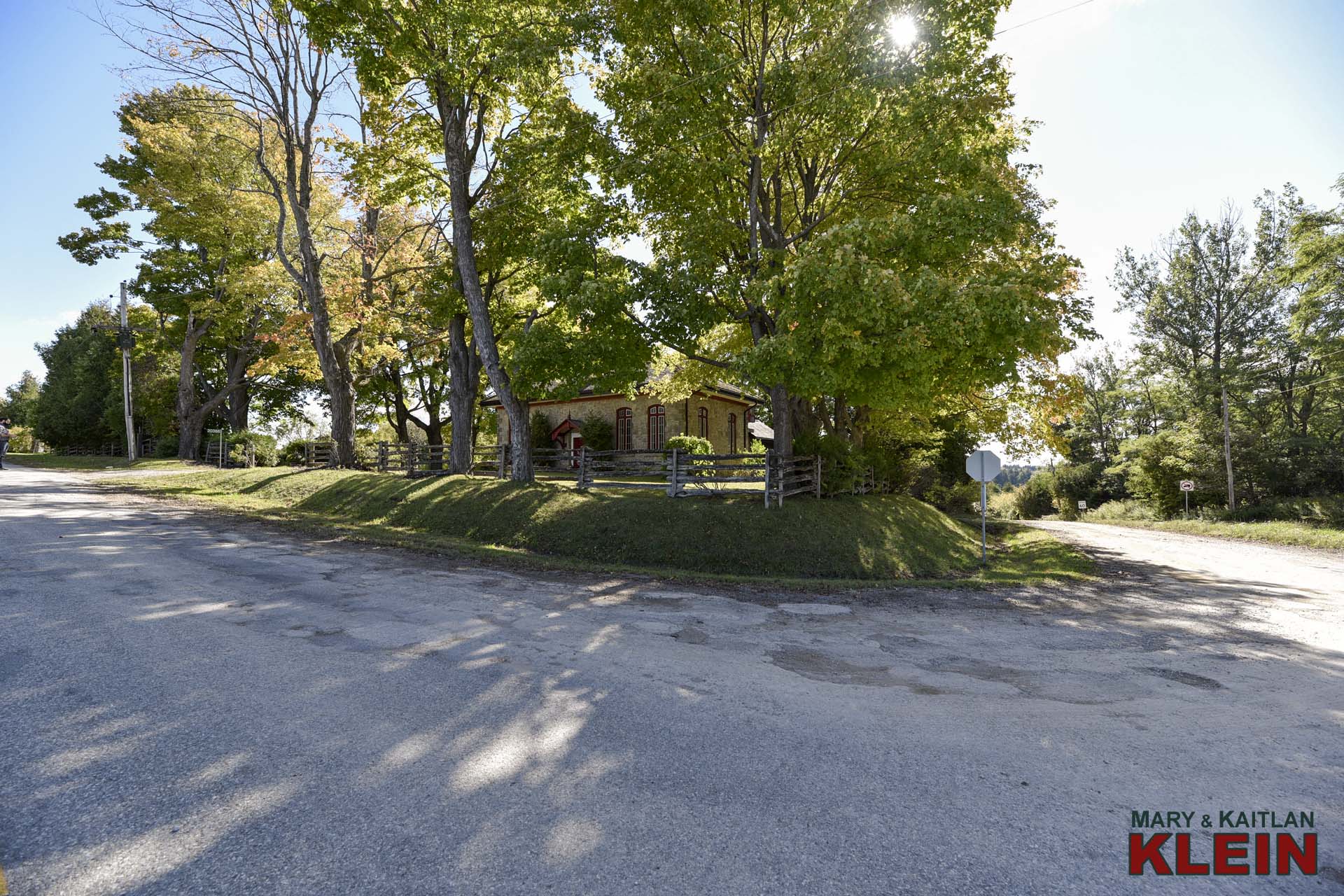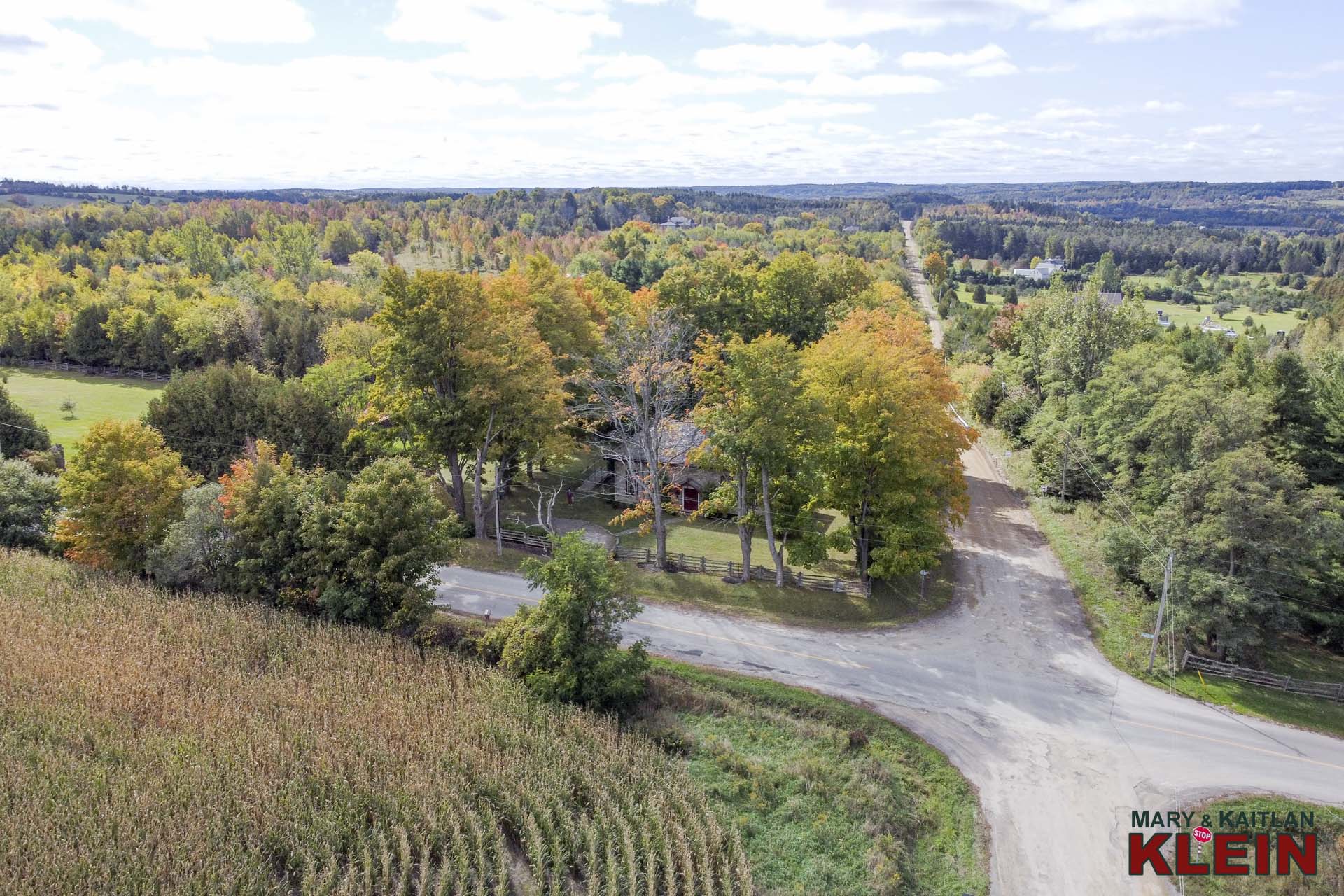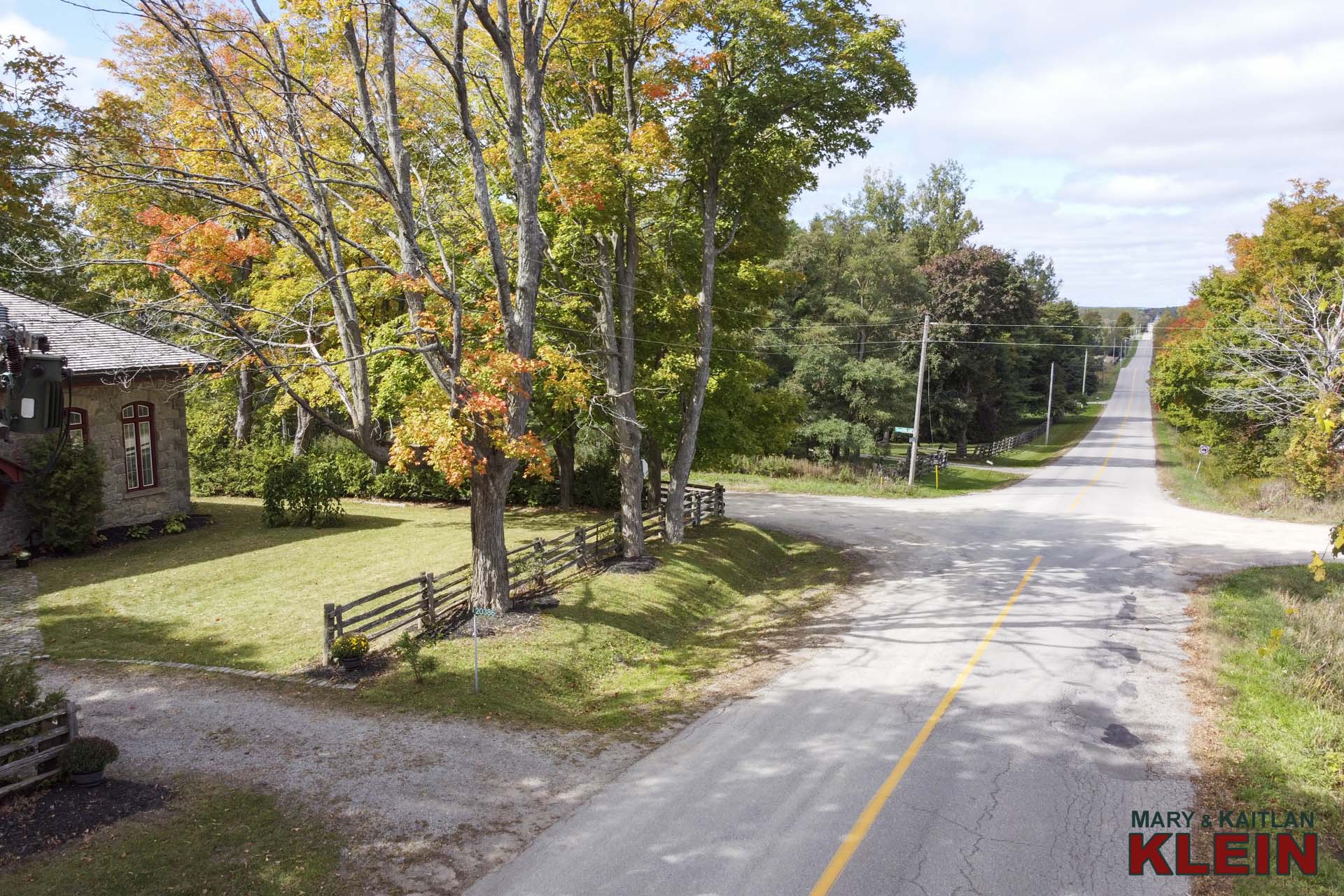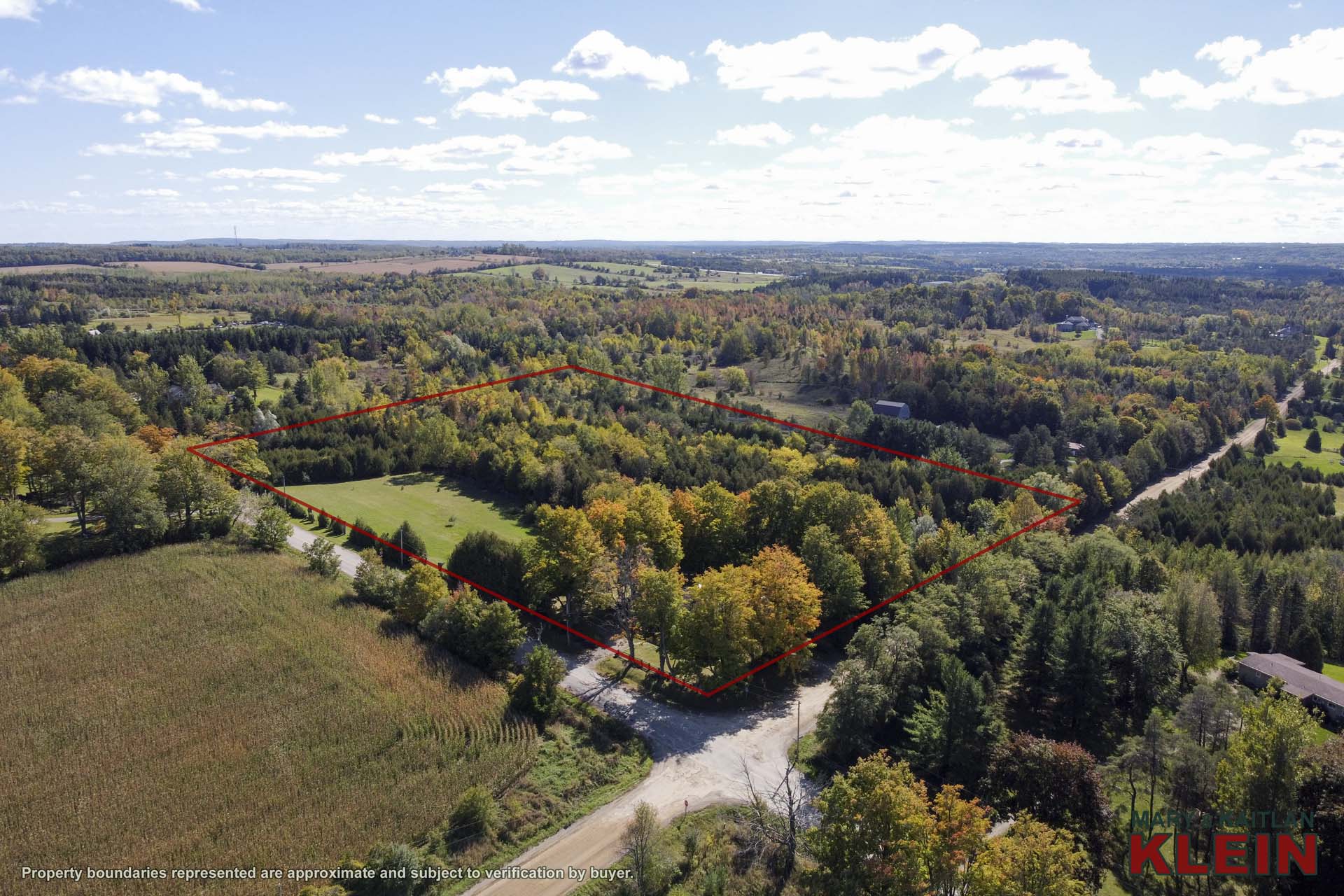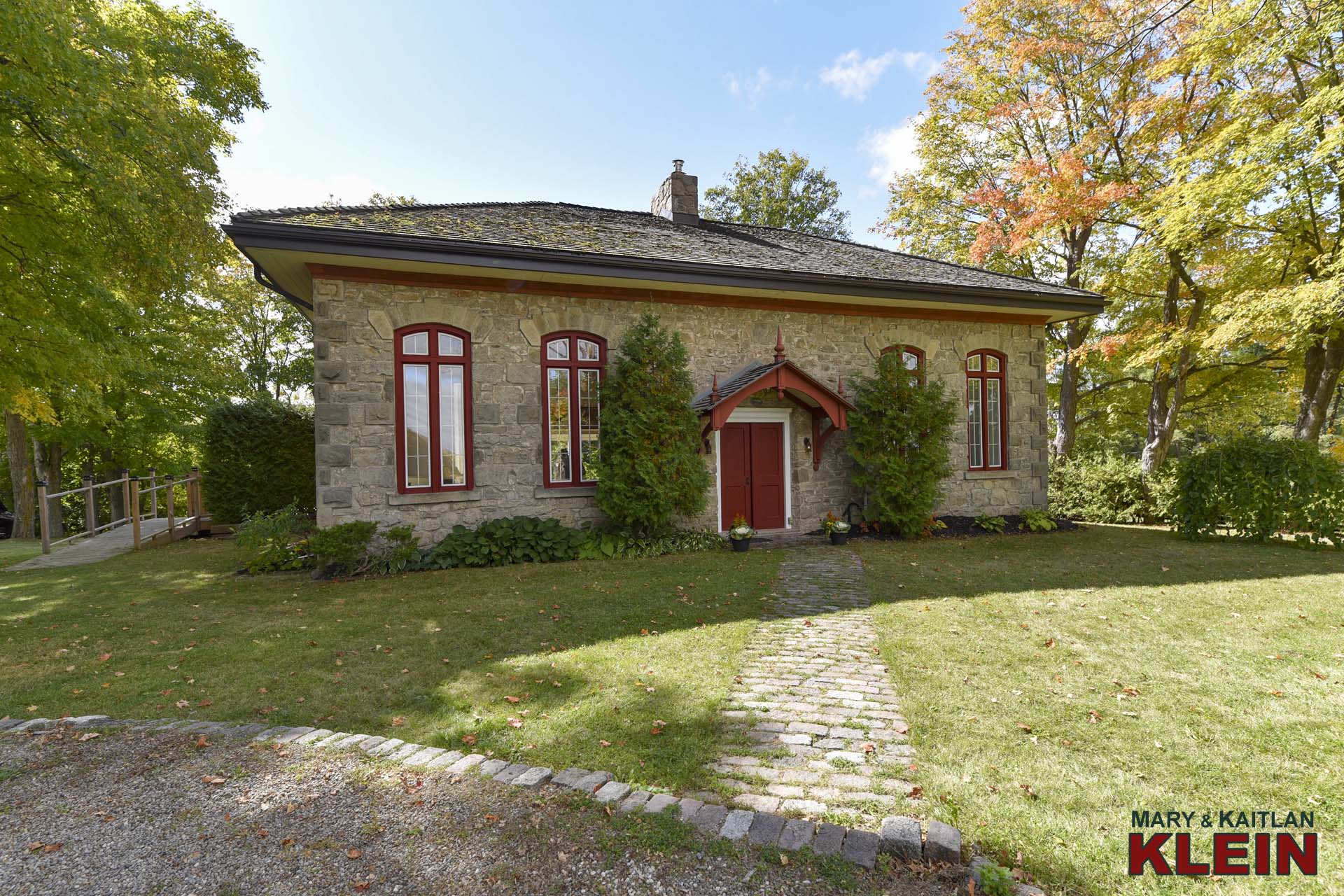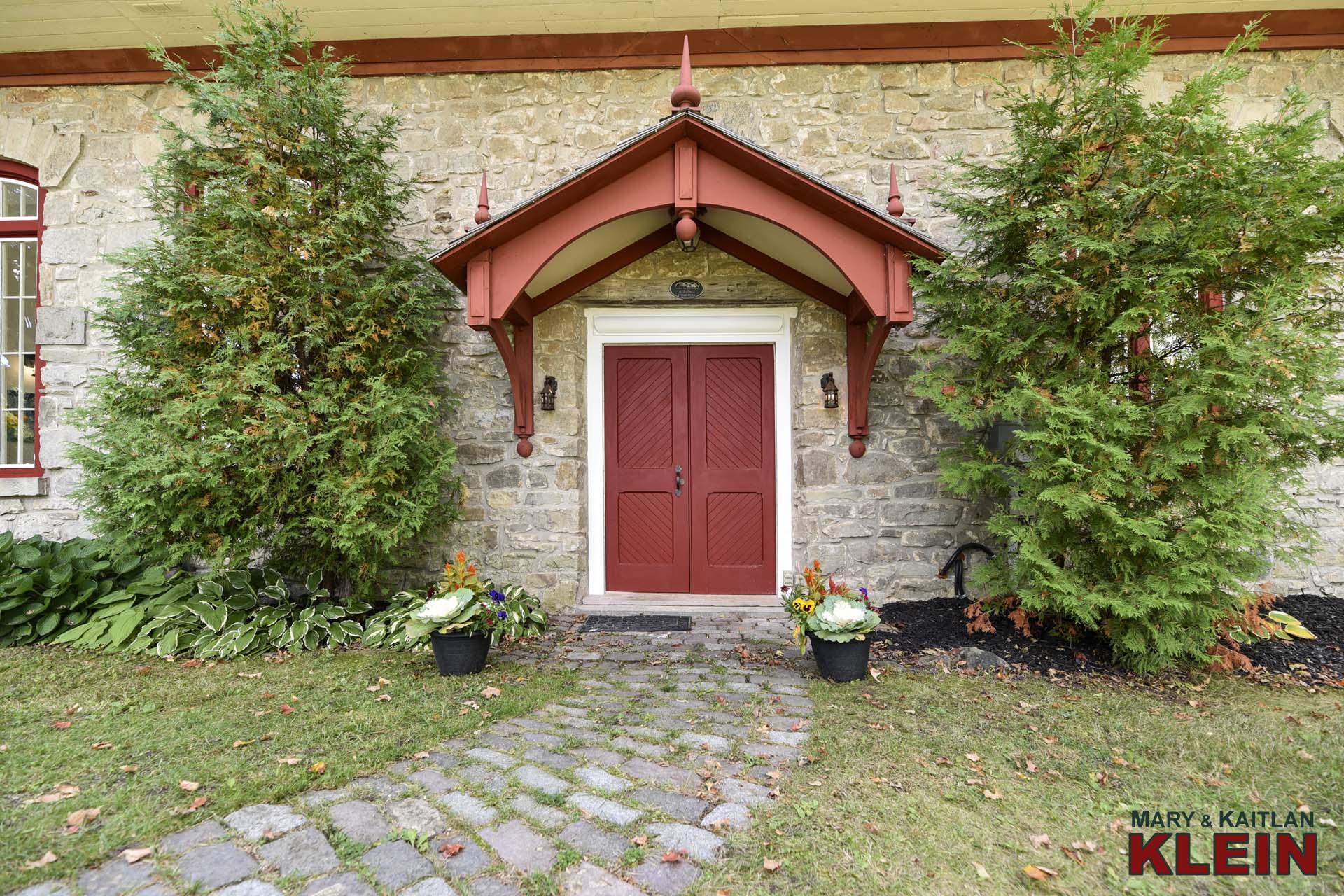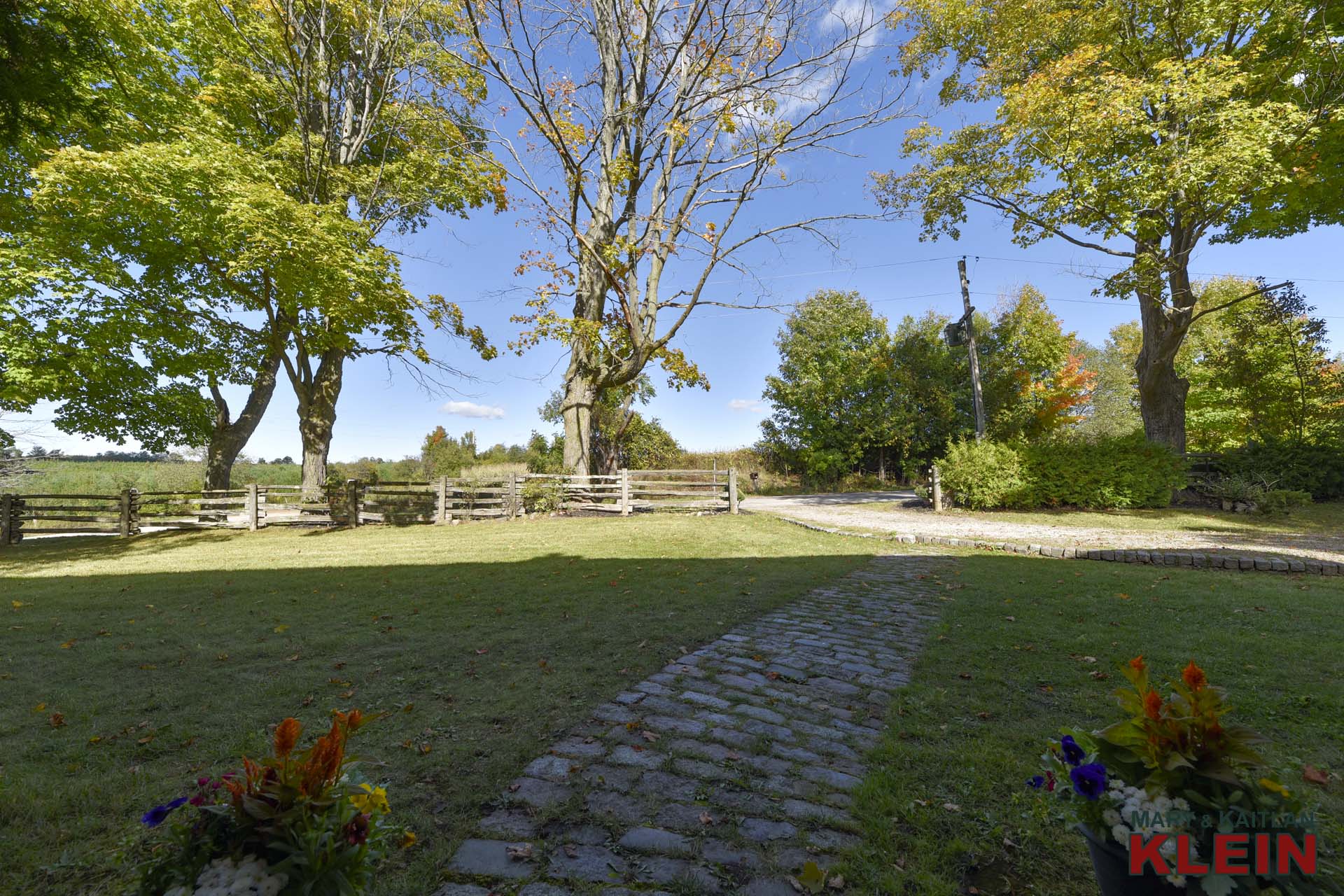 360 TOUR – Matterport: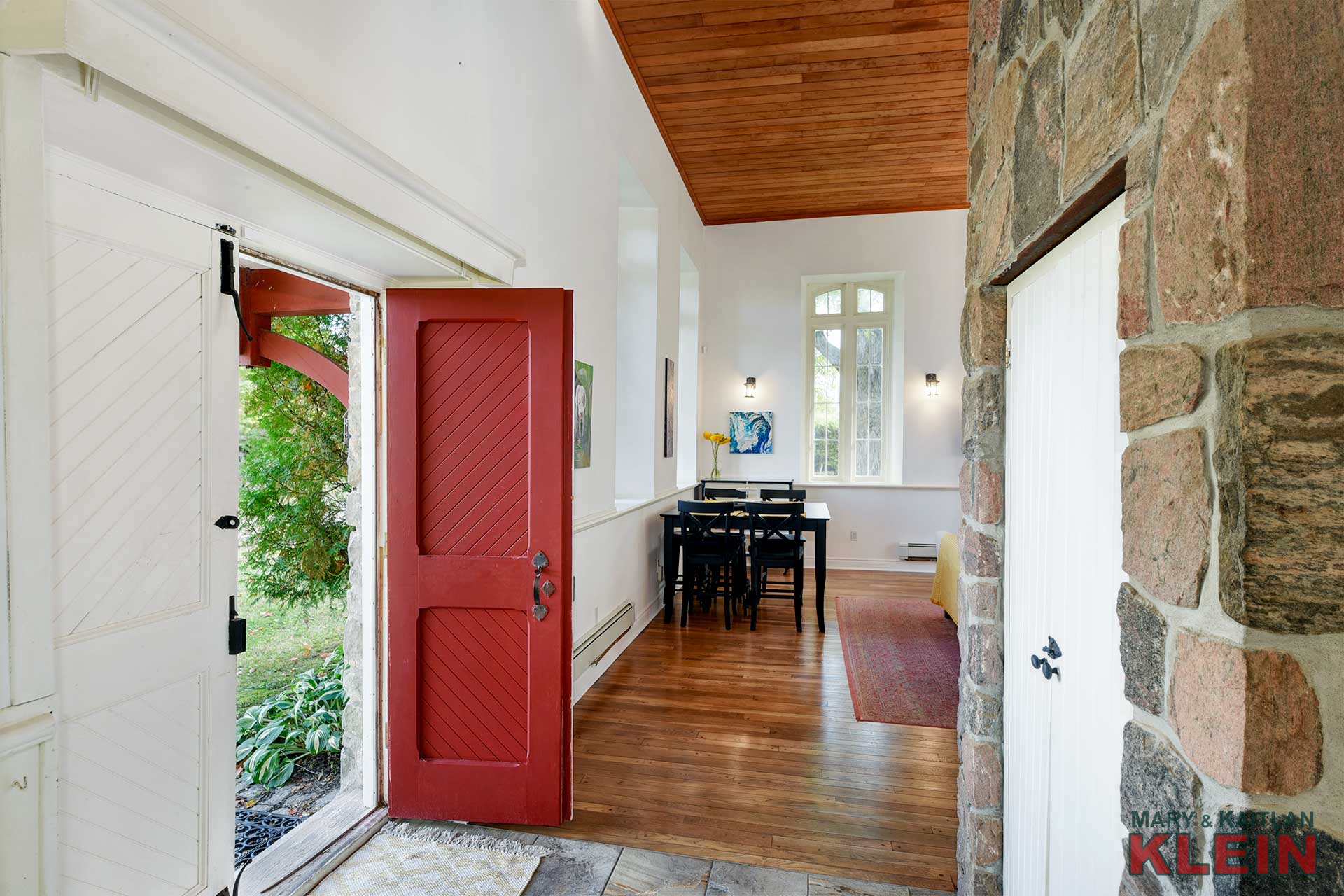 The Foyer has ceramic floors and closet.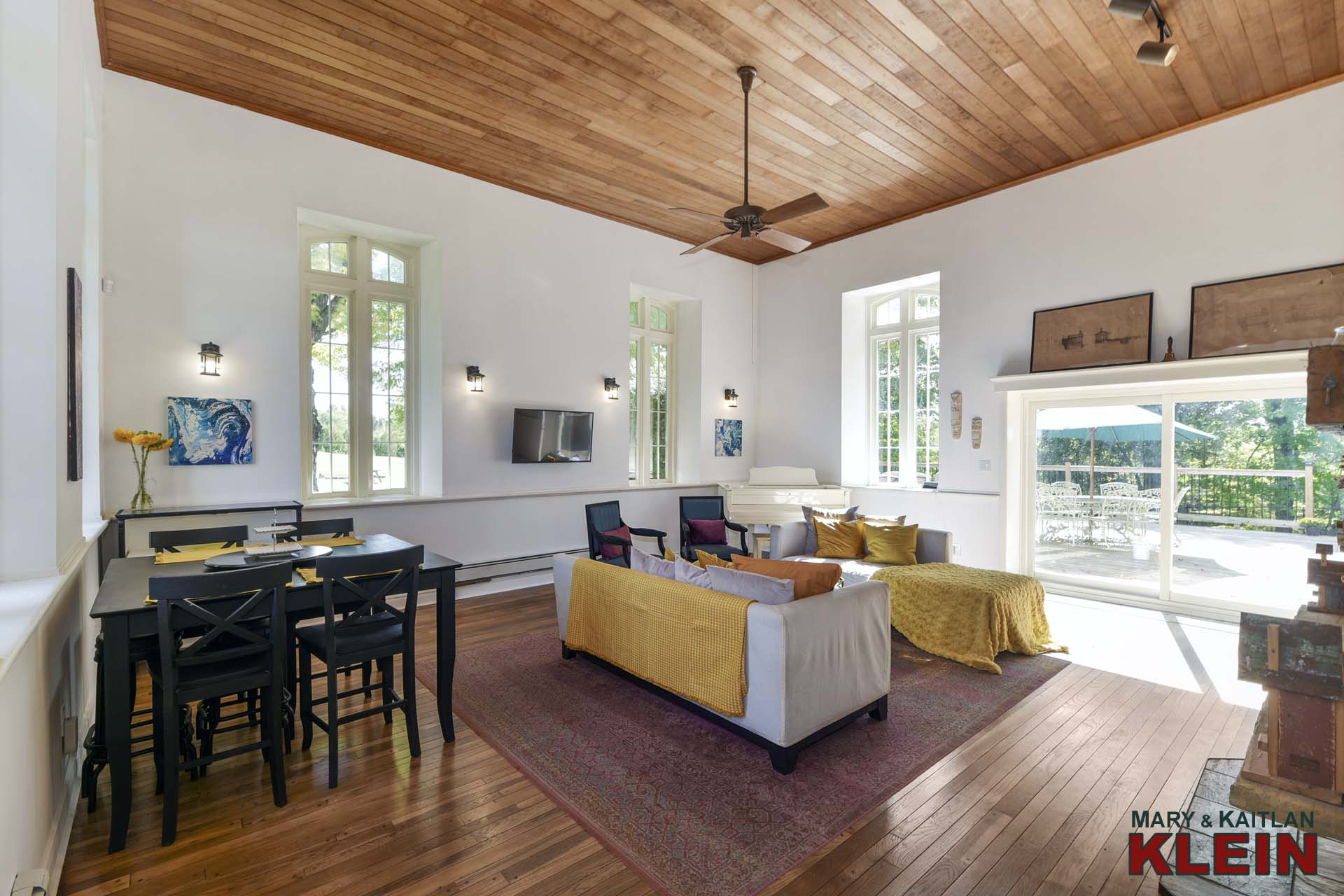 The Great room, flooded with natural light, features pegged oak hardwood flooring, 14 ft. ceilings, oversized sliding doors to the deck (2017/2018), and the focal point: a stunning, floor-to-ceiling stone wood burning fireplace with wooden mantel. This room is illuminated by the architectural design of the tall windows.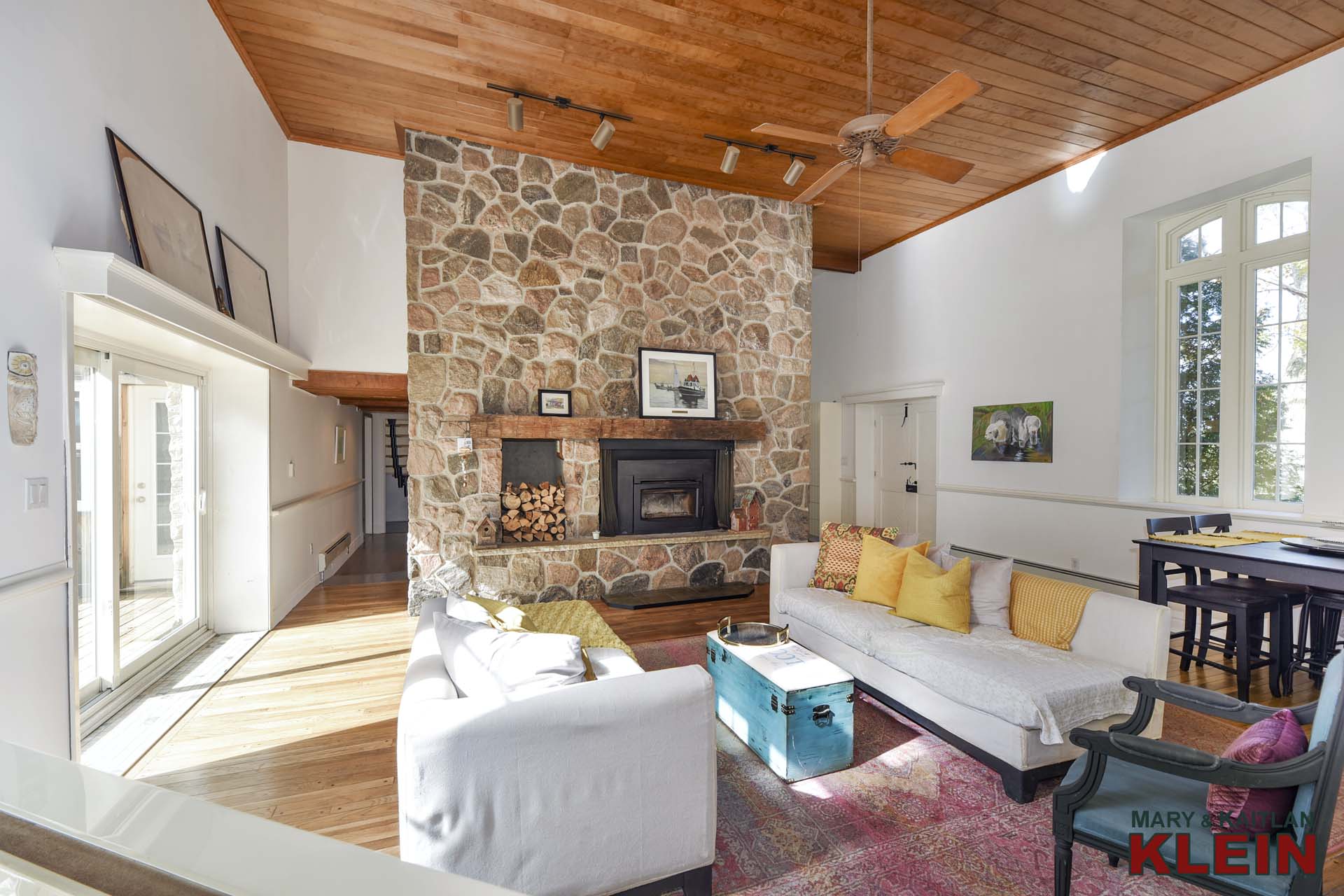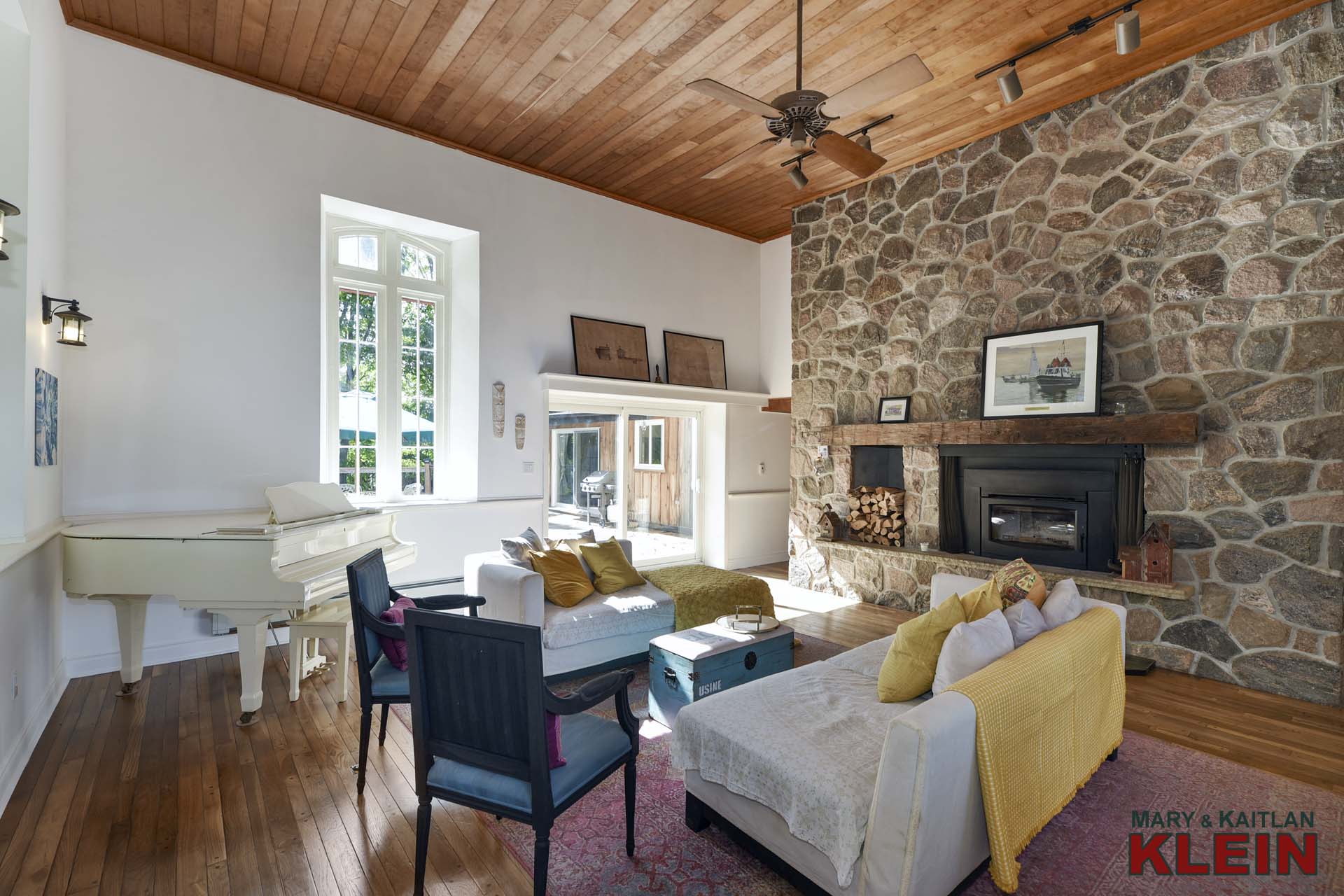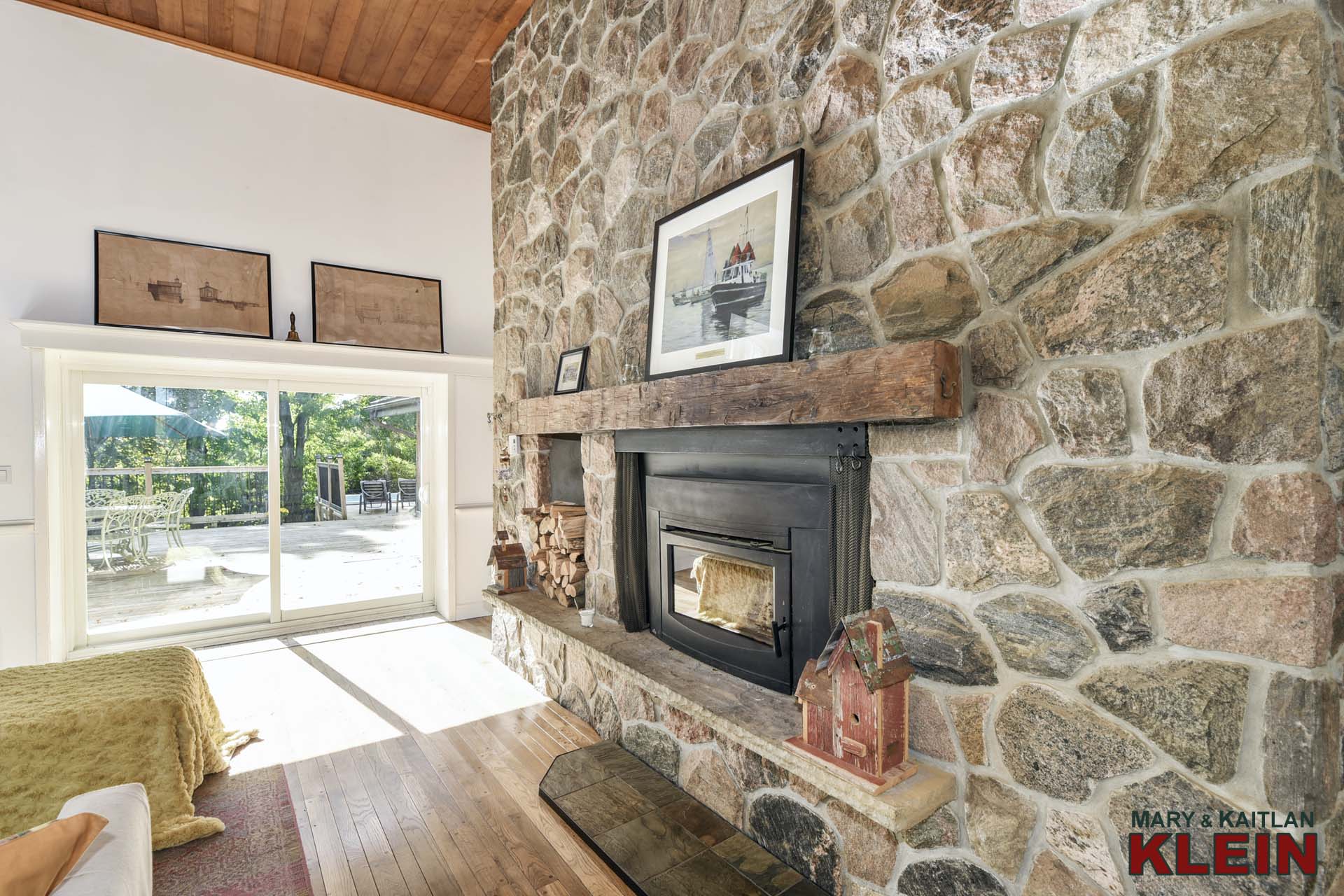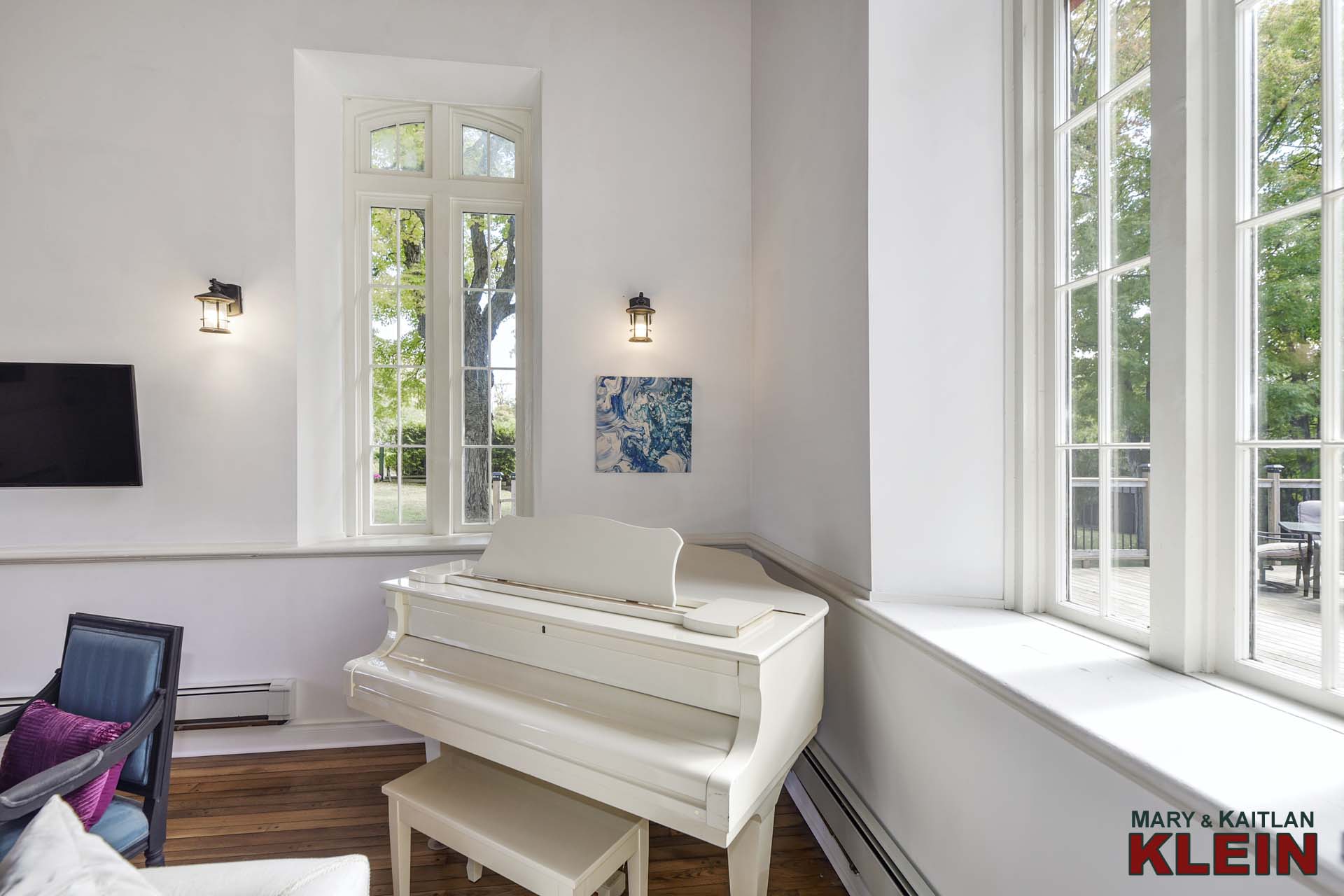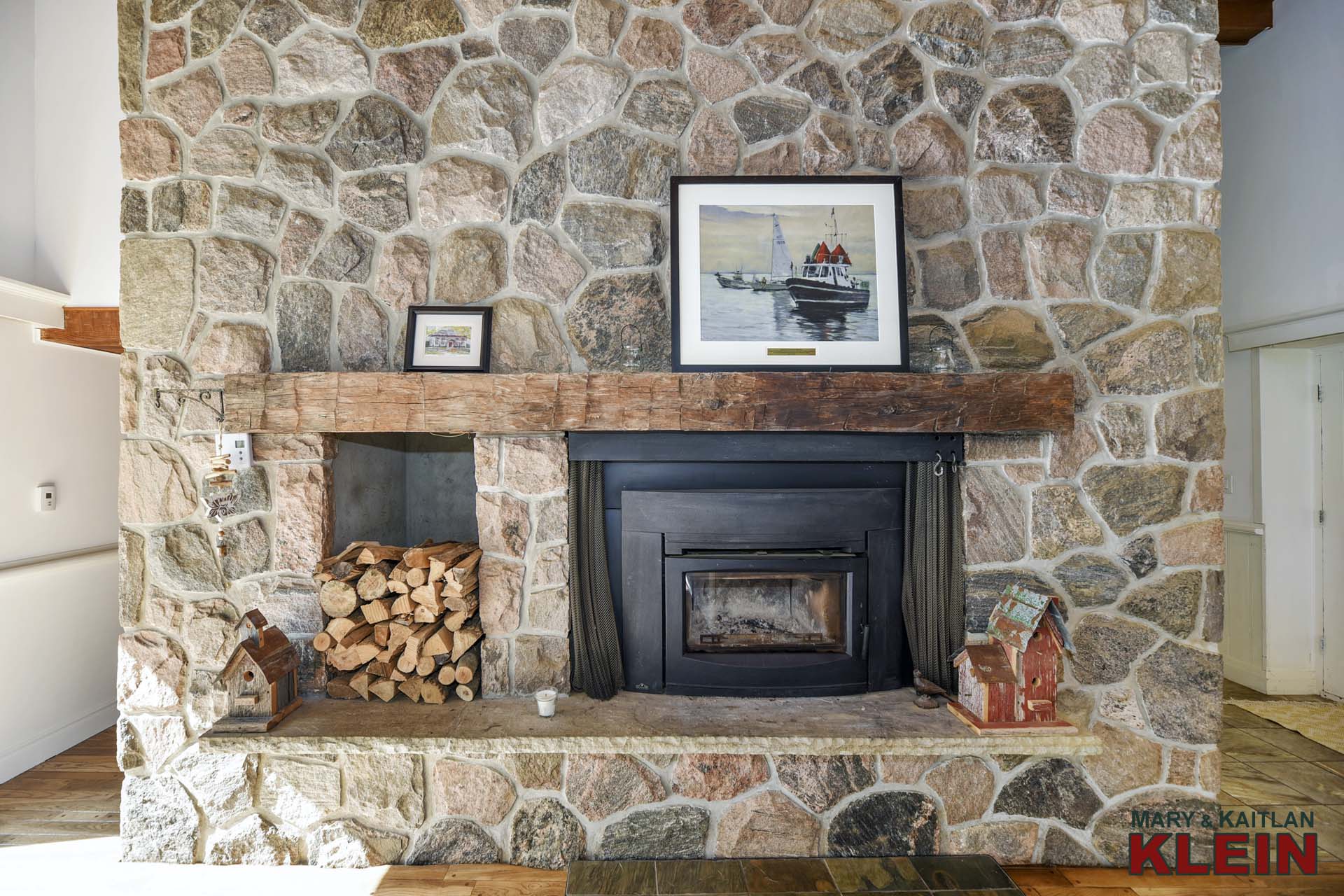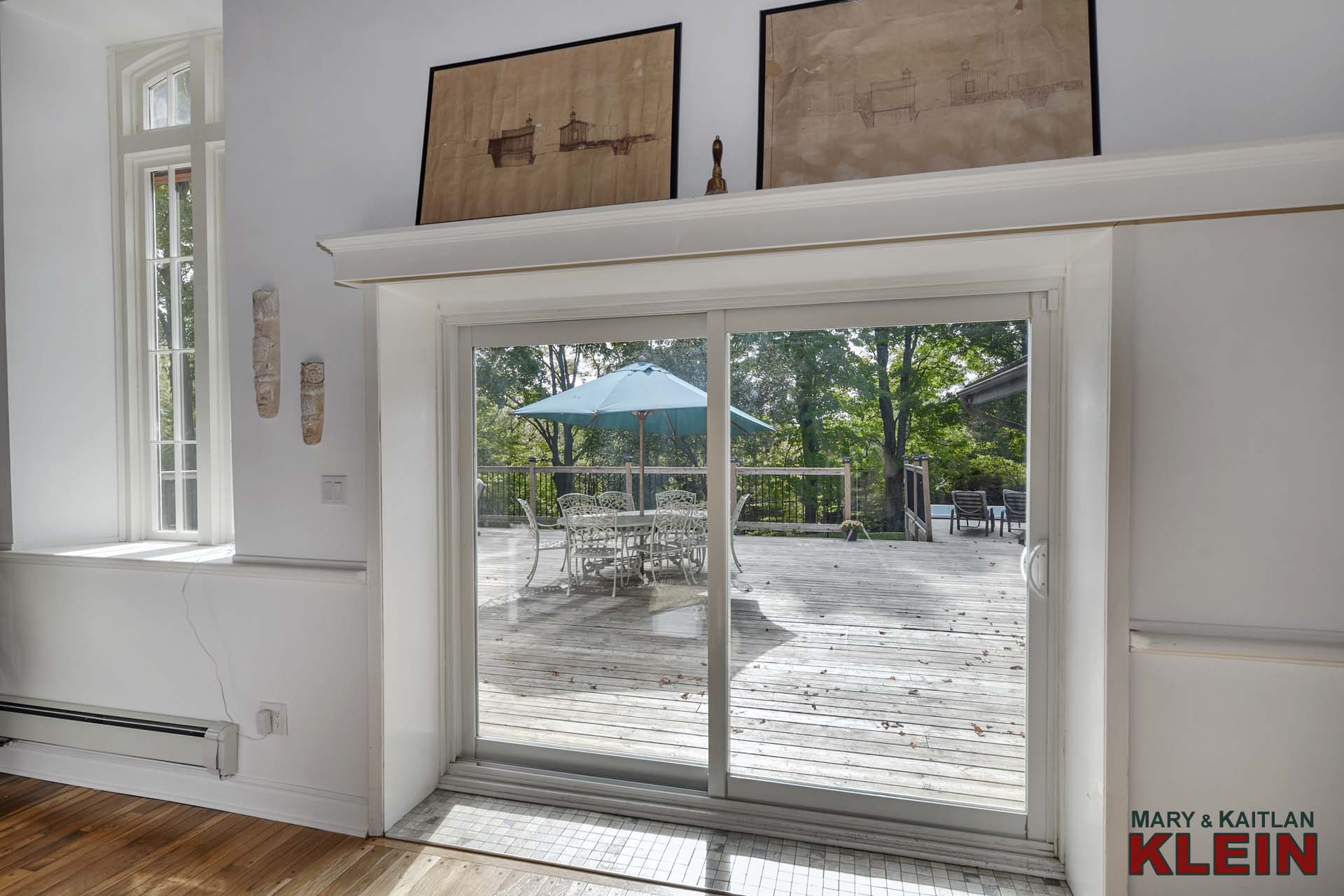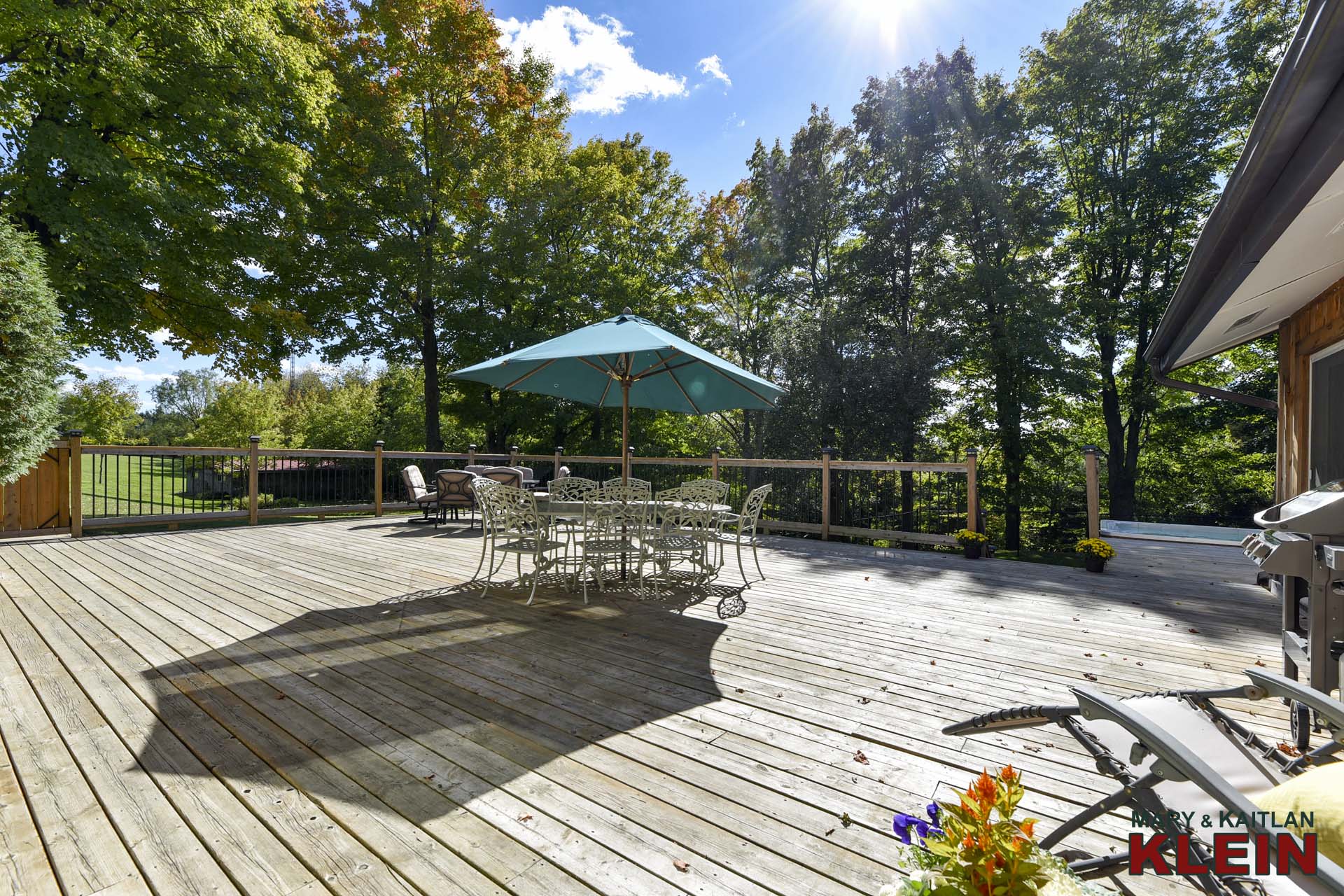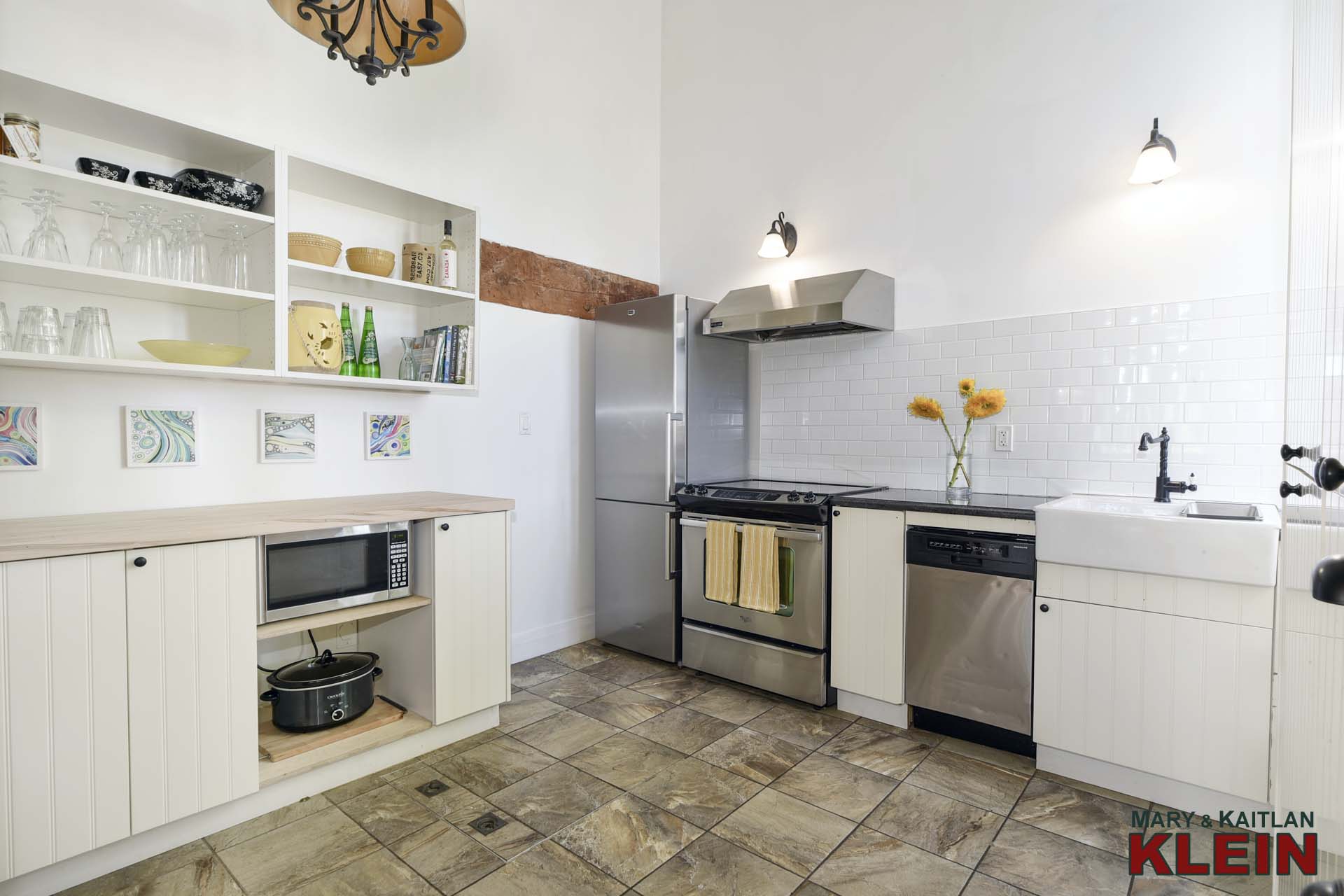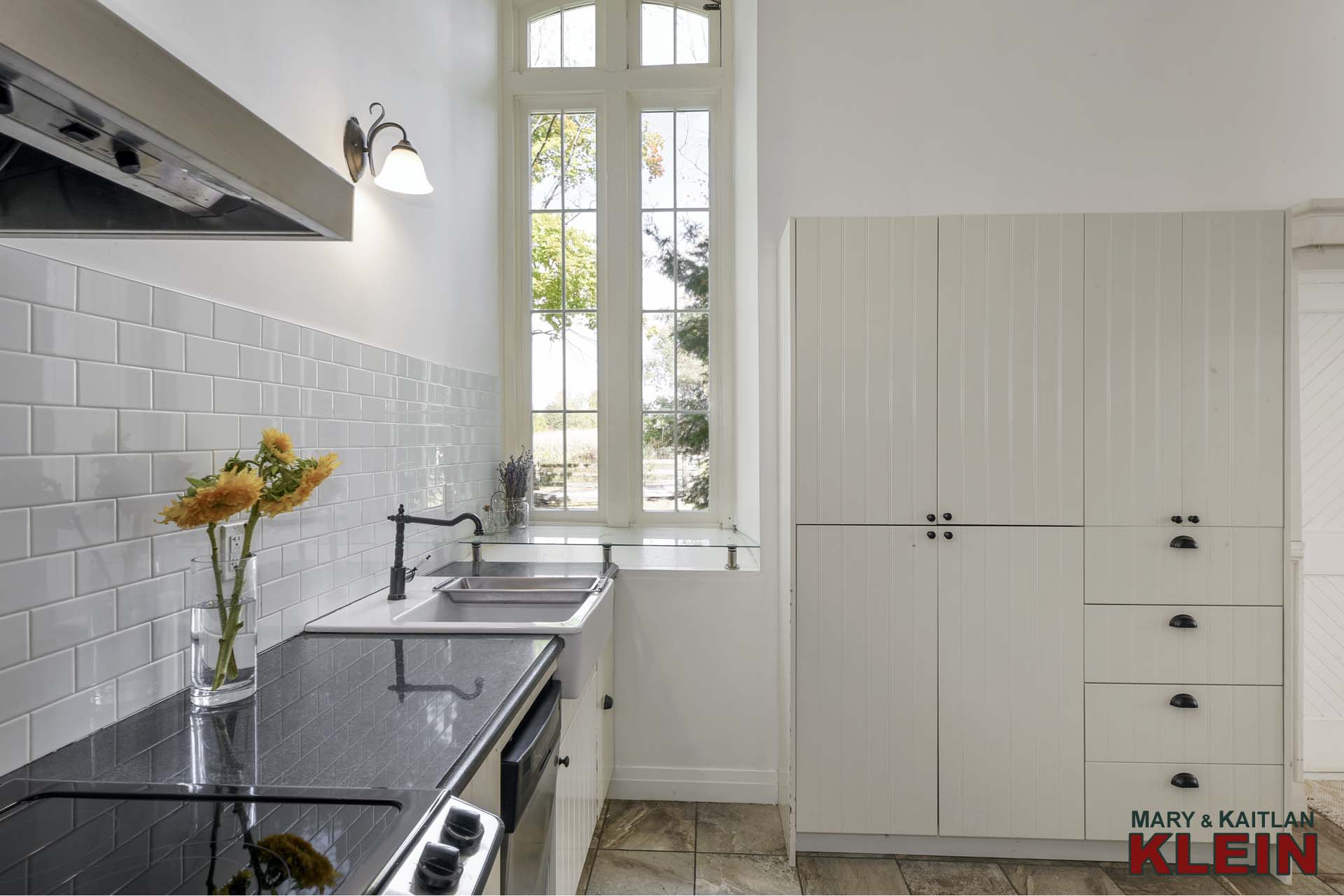 Featuring an exposed stone wall, the Kitchen has granite countertop, tile backsplash, stainless steel appliances and a farmer's sink.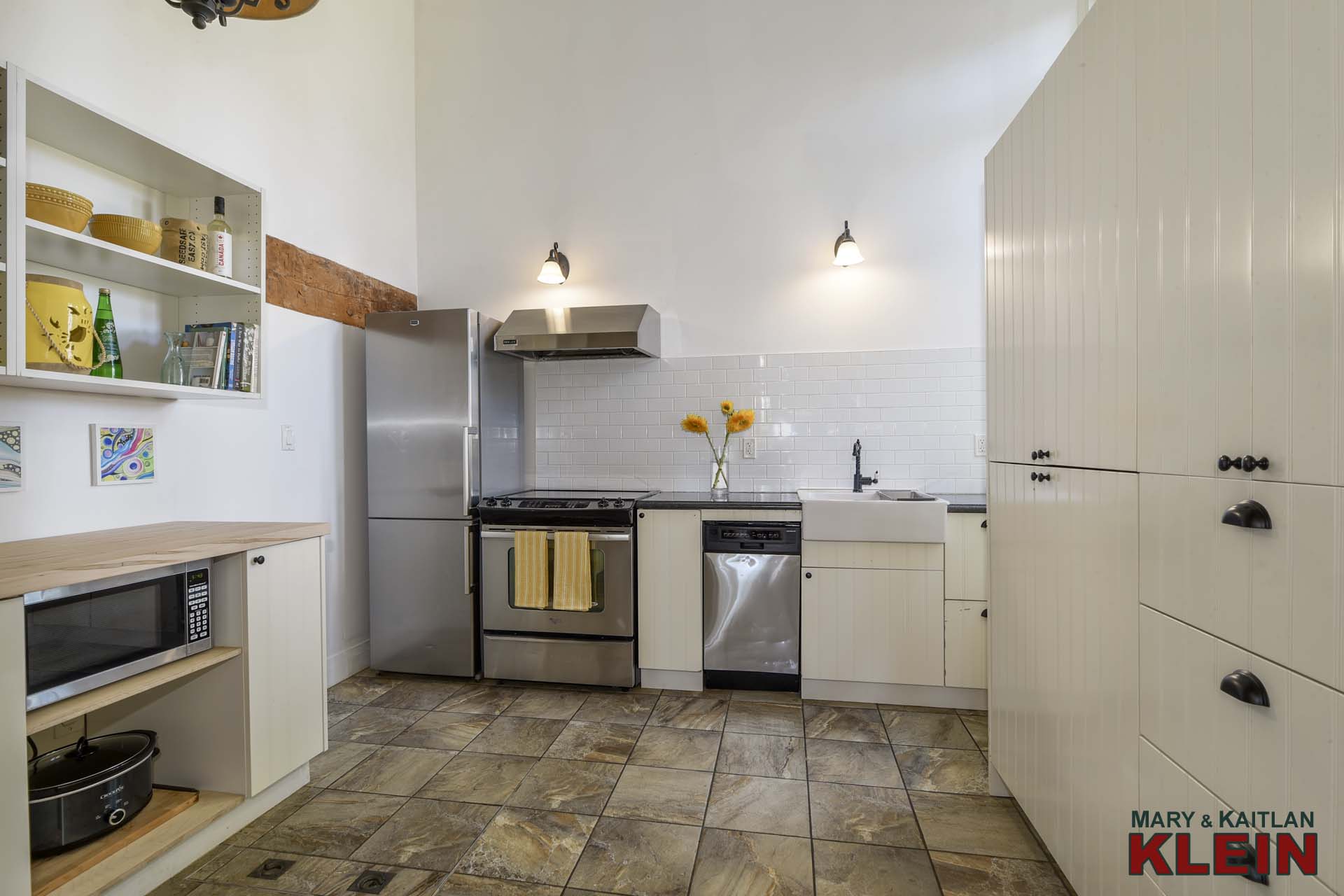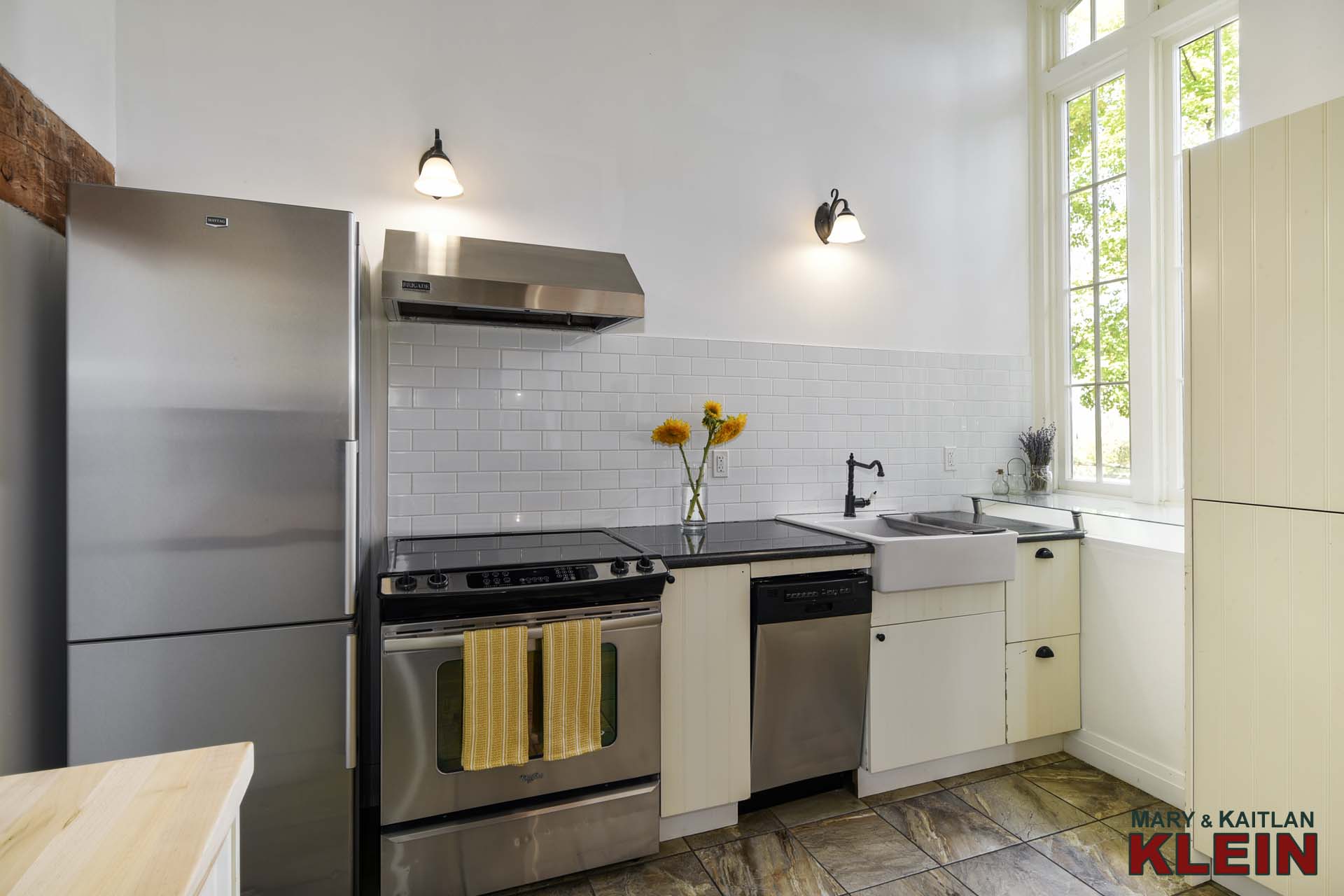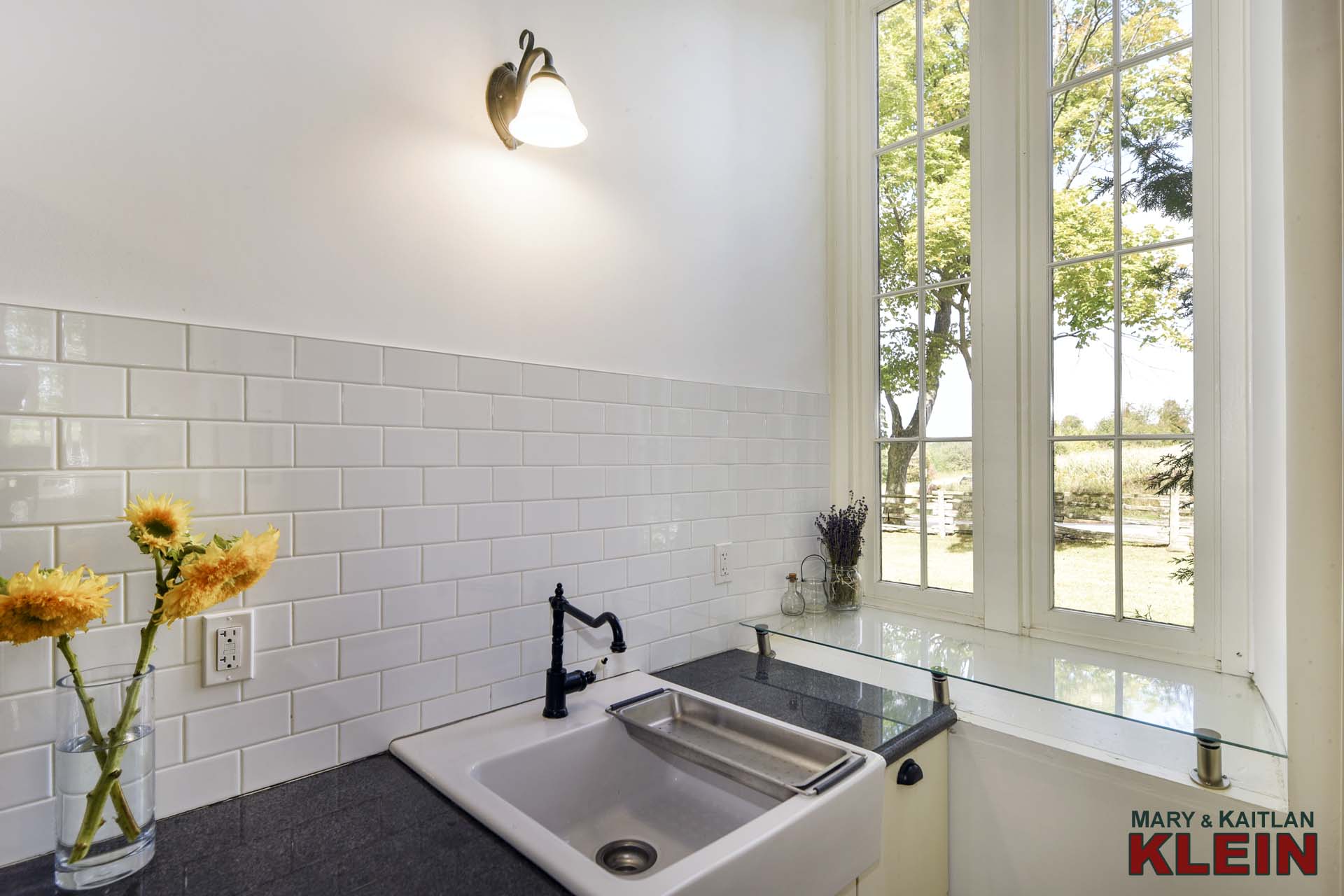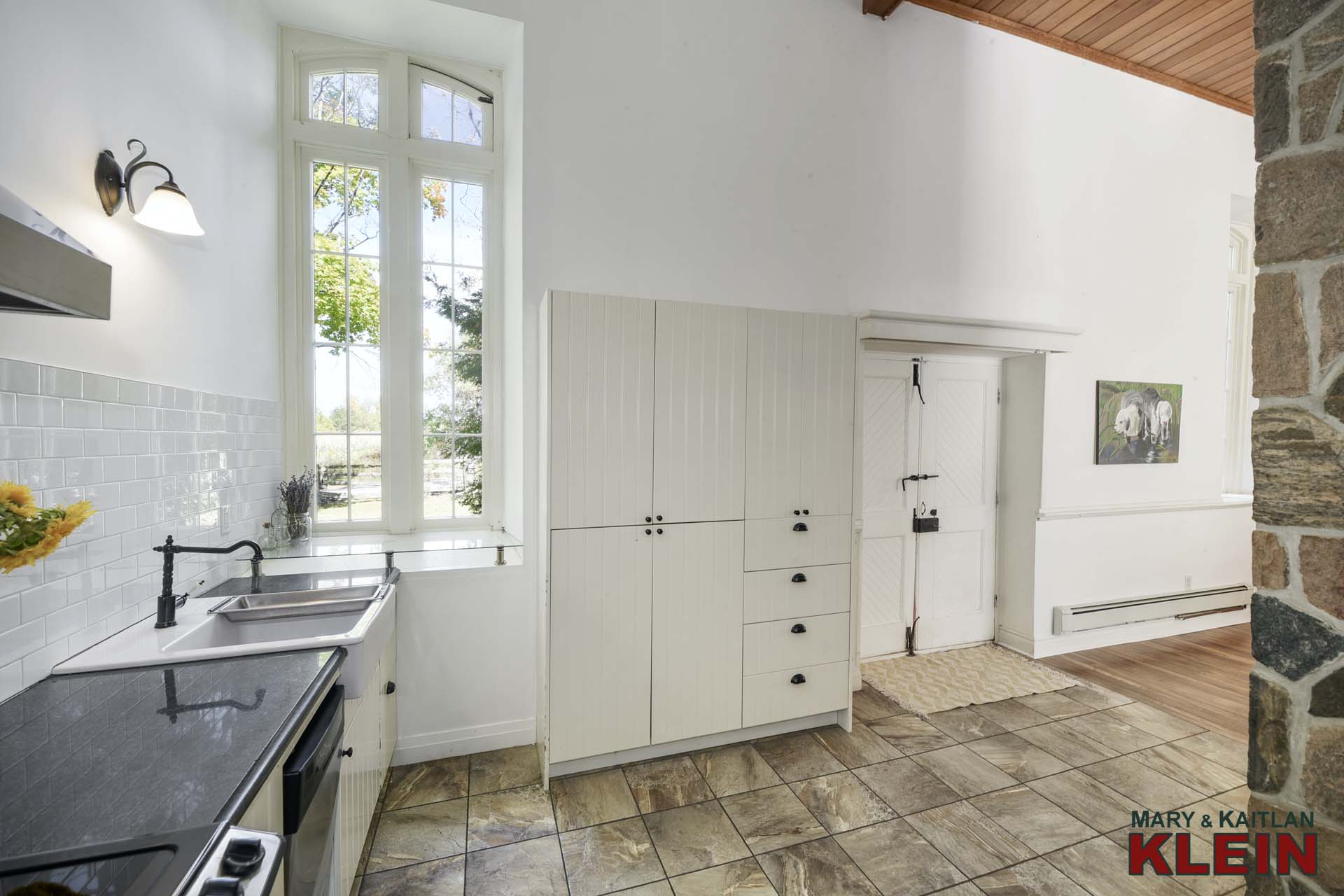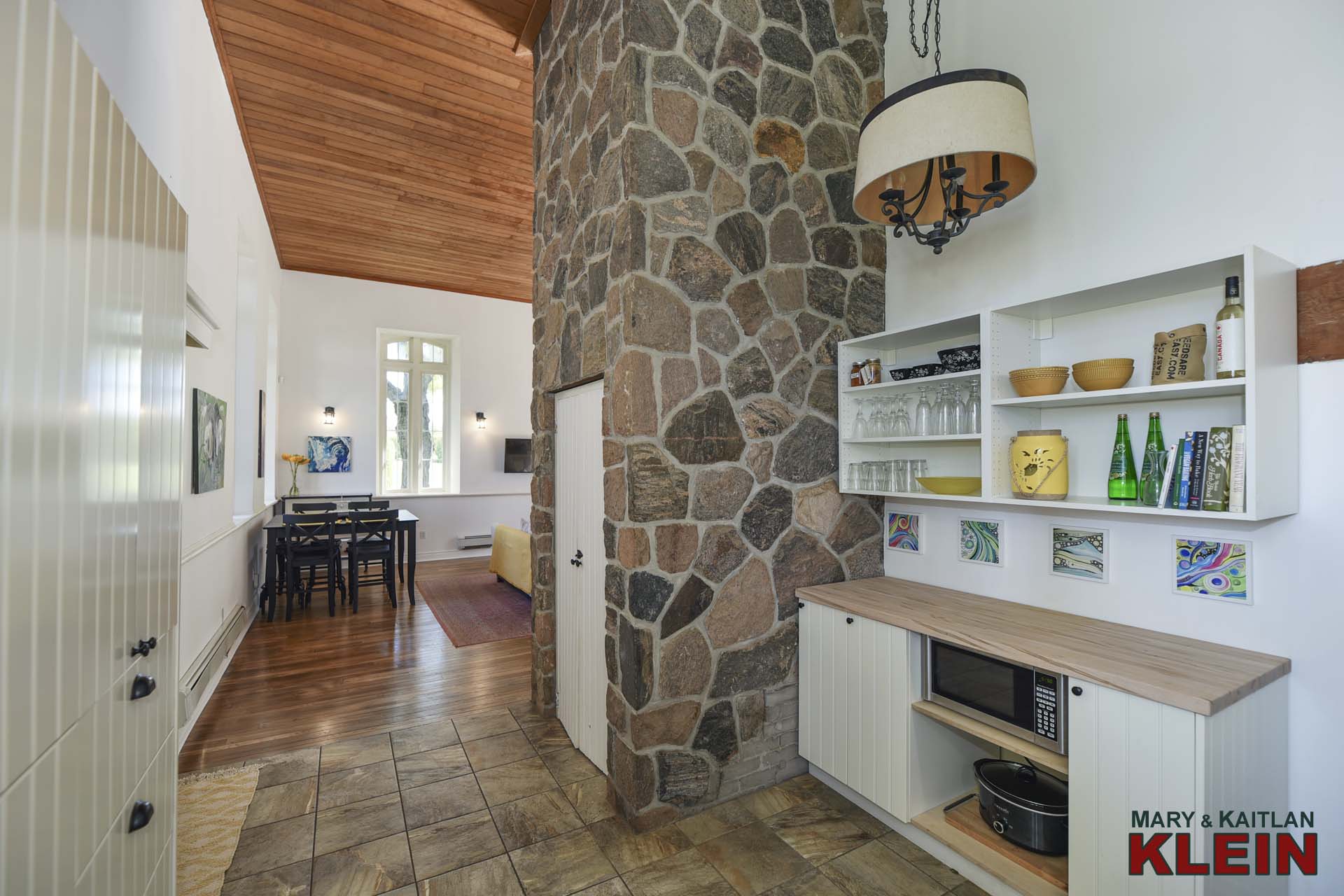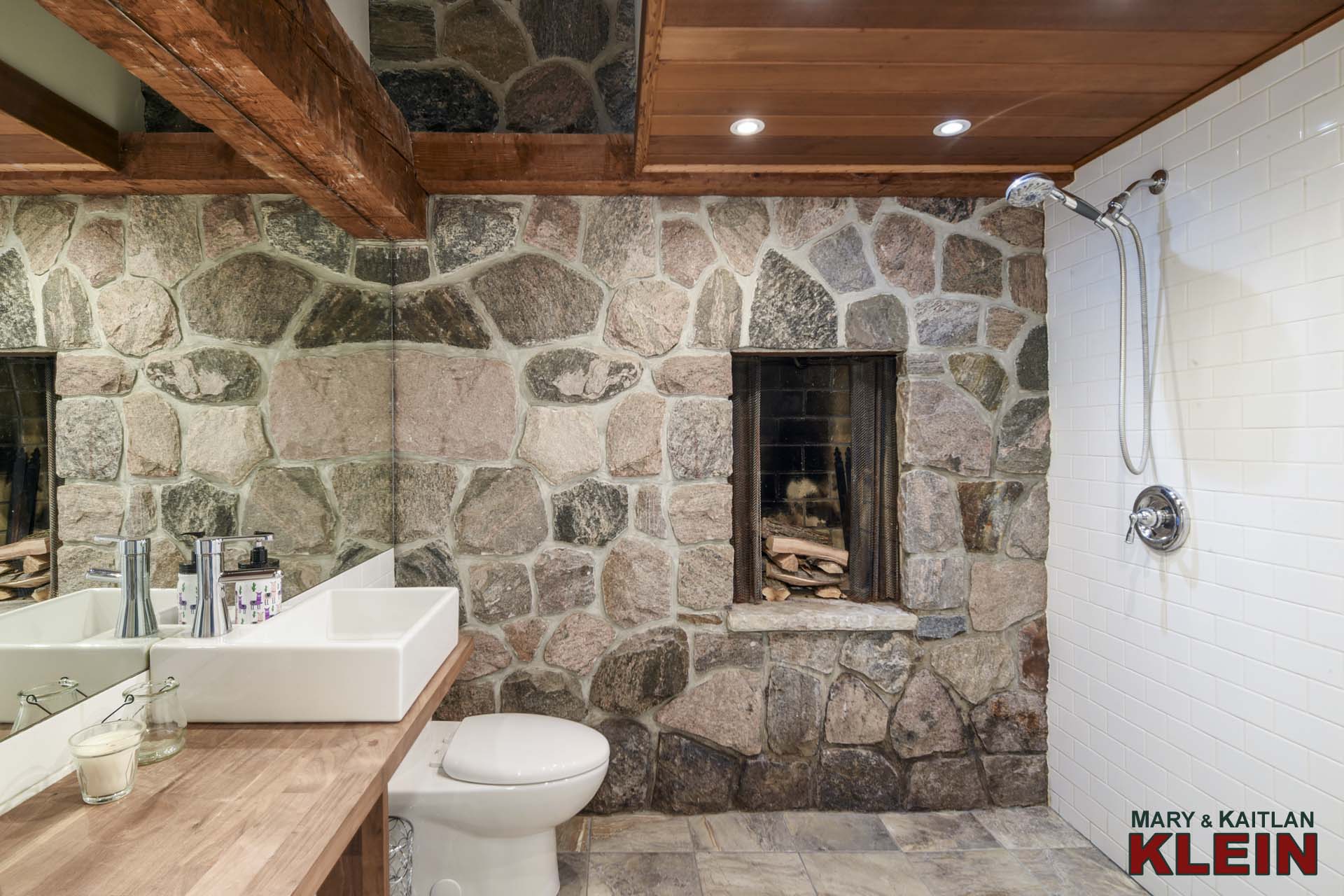 A main 3-piece bathroom has a pocket door, pot lighting and an exposed stone wall and fireplace (which is not used and is in "as is" condition).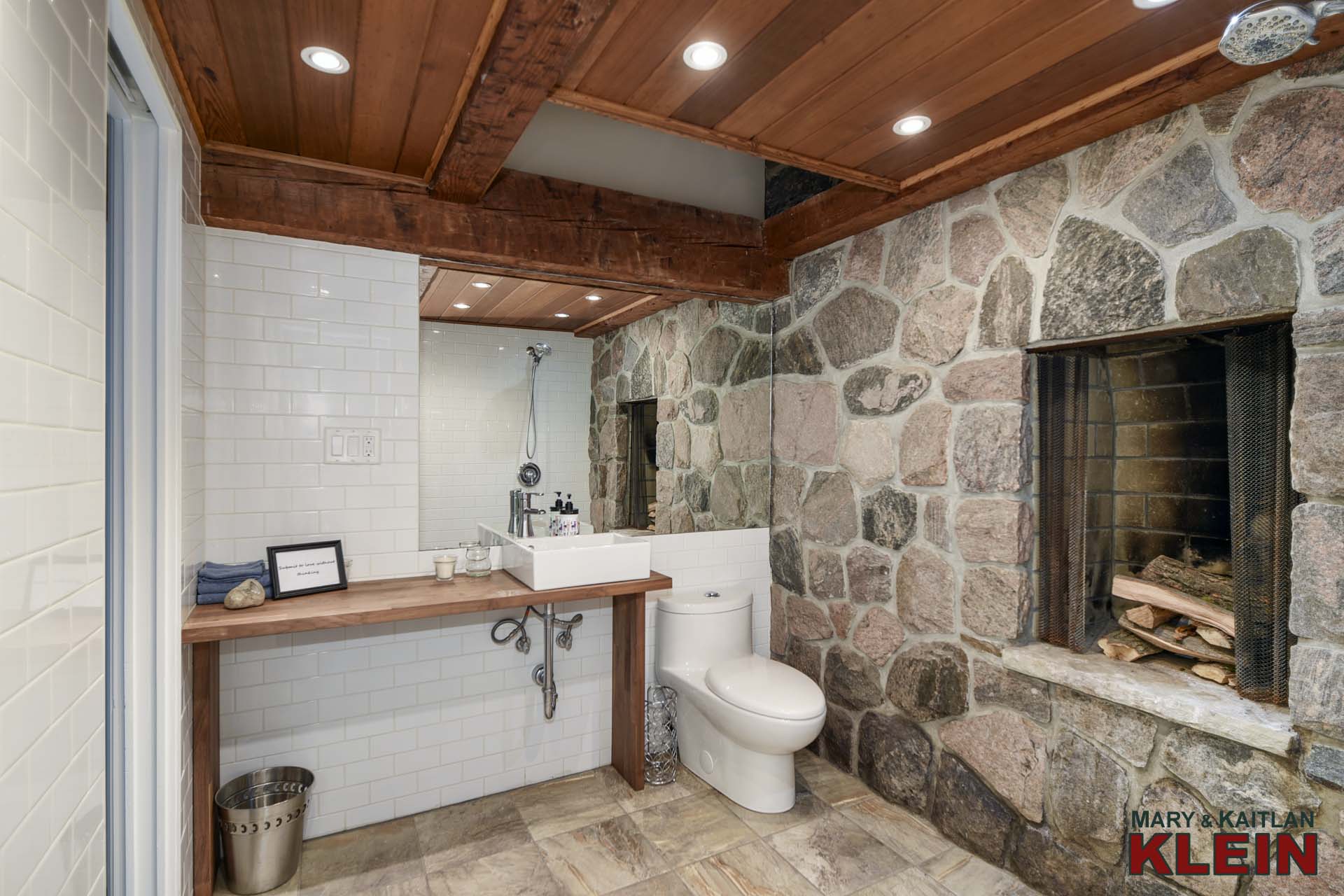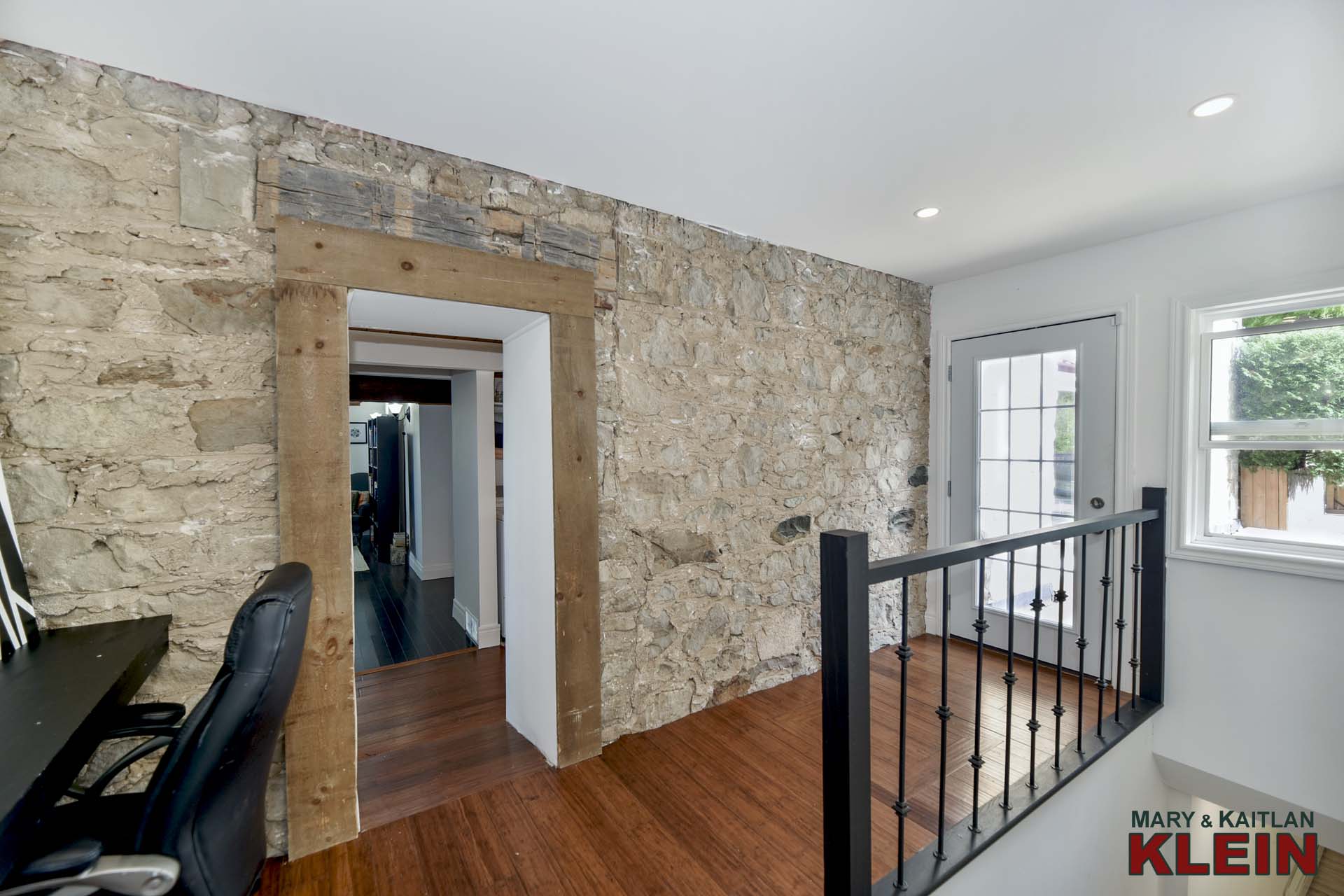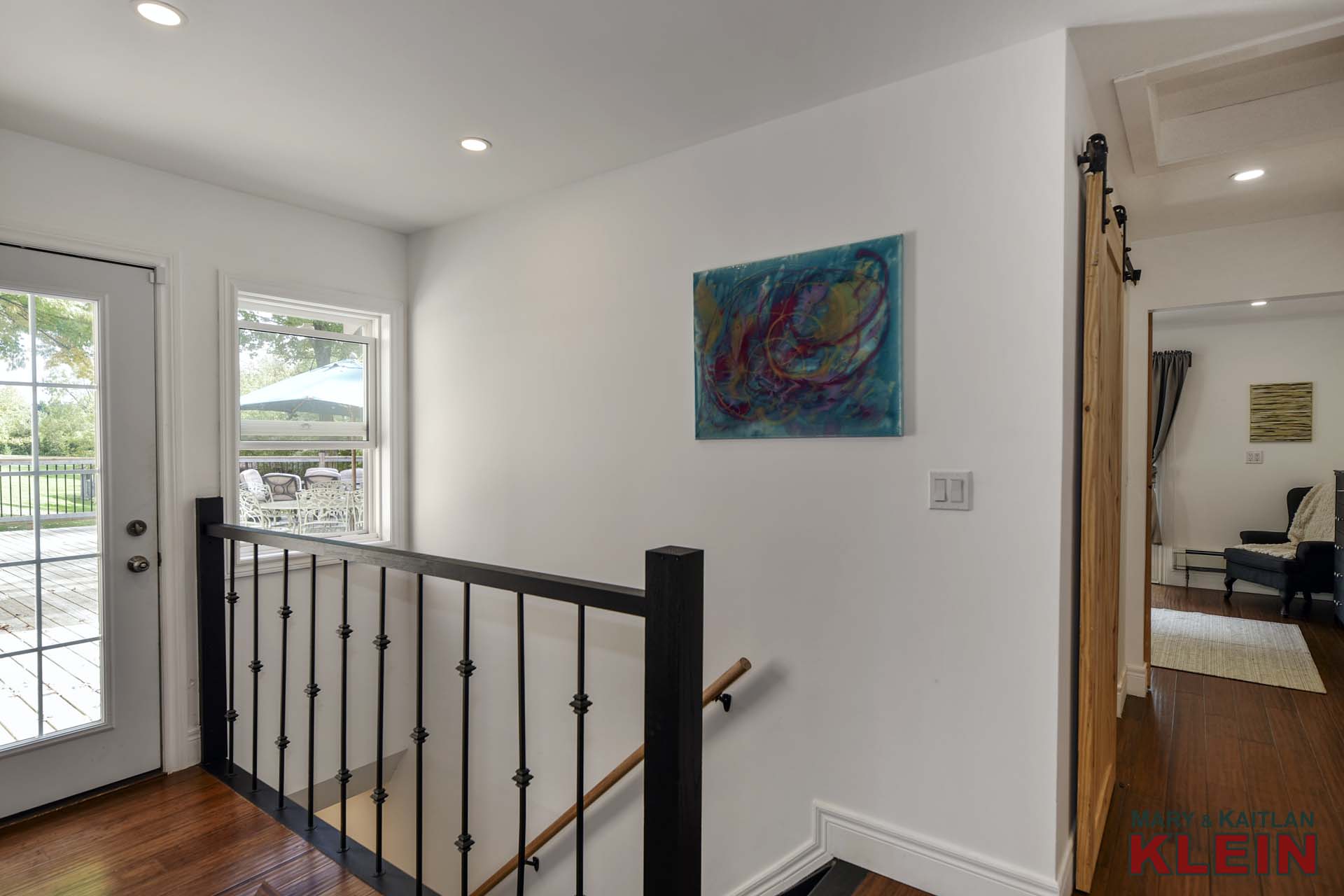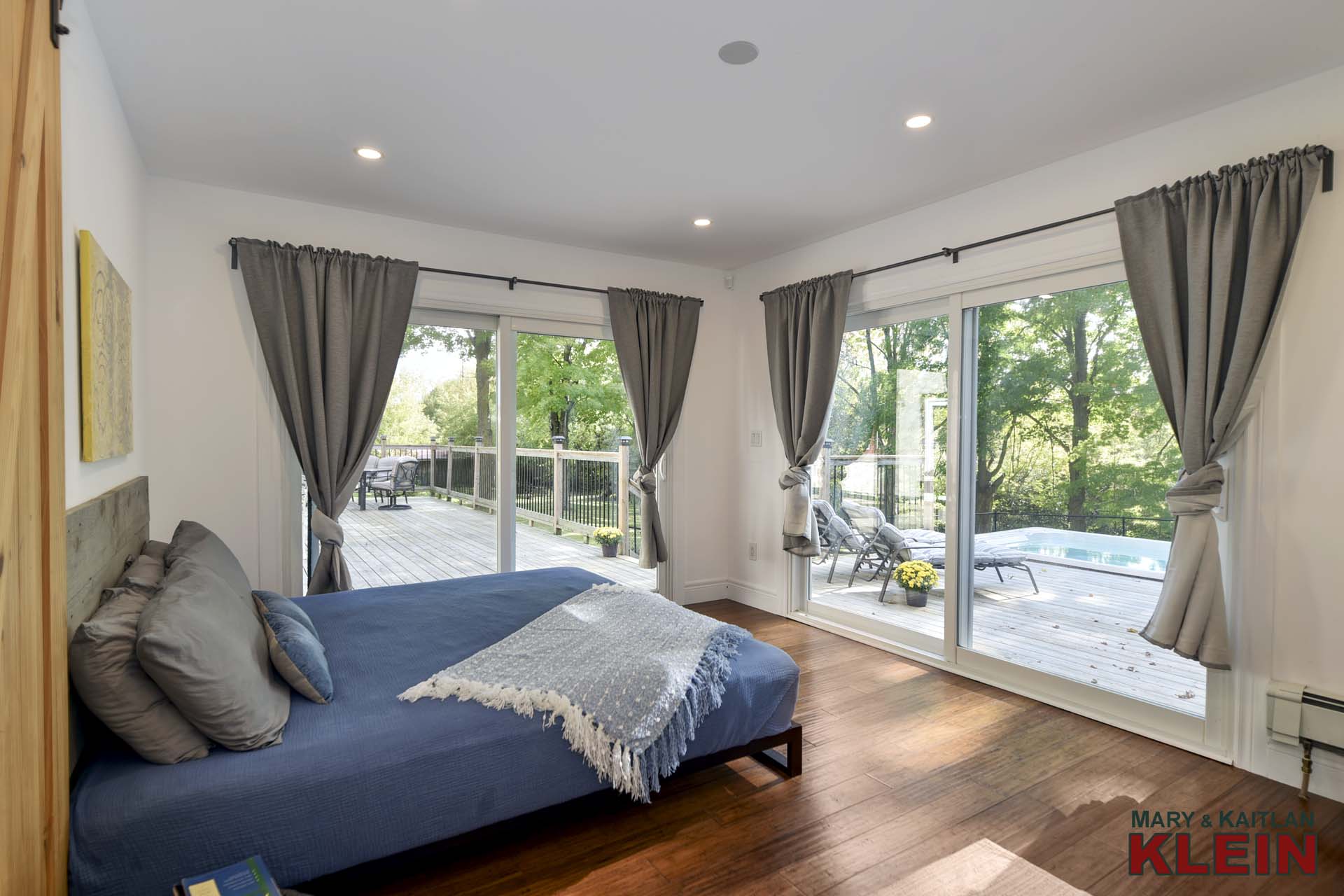 A stone hallway with a separate entry from the deck leads to the Master Suite which has a built-in desk, two closets, bamboo flooring, a 3-piece ensuite with glass shower, sliding barn doors, and enjoys breathtaking views from the two large sliding doors to the deck with easy access to the swim spa.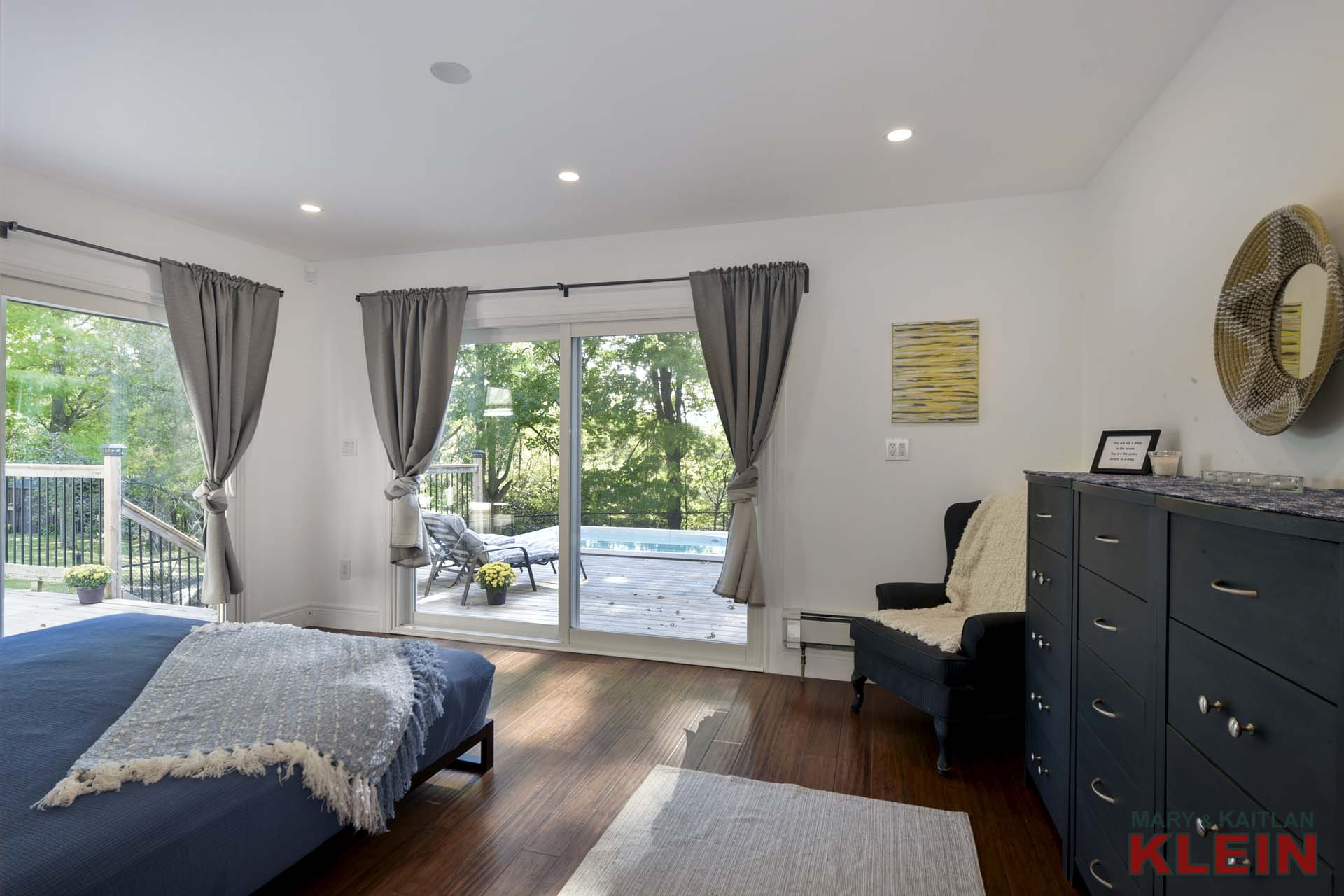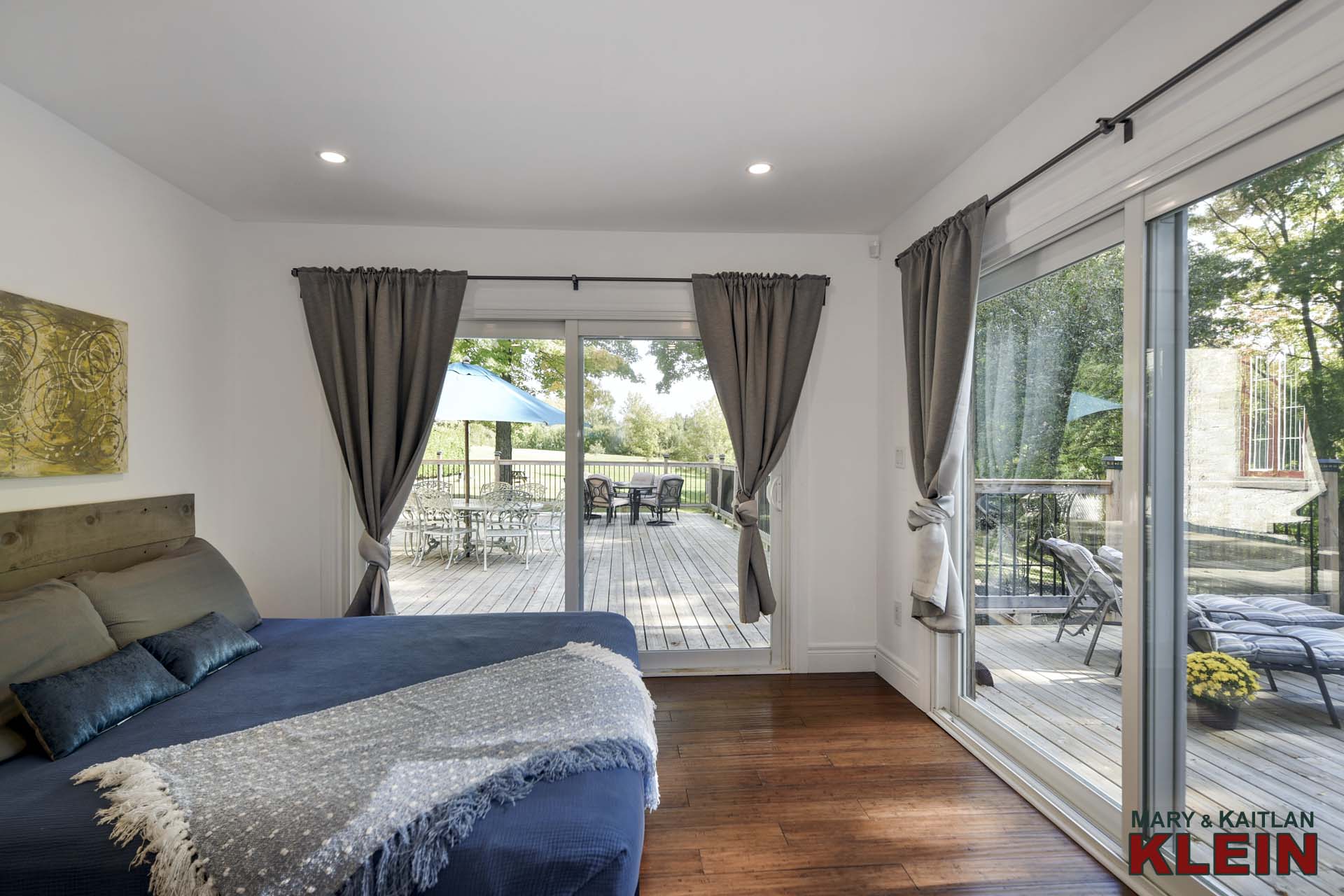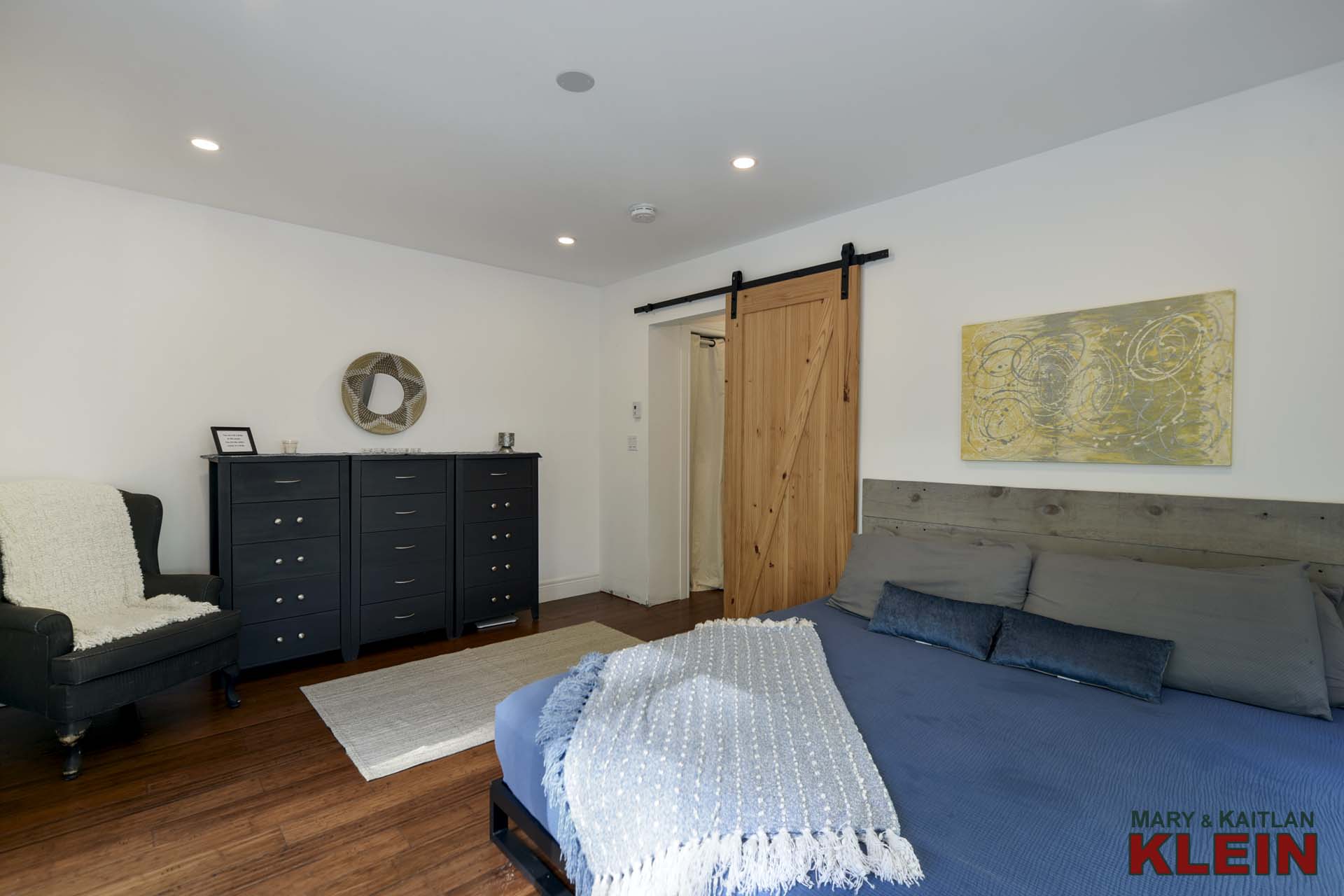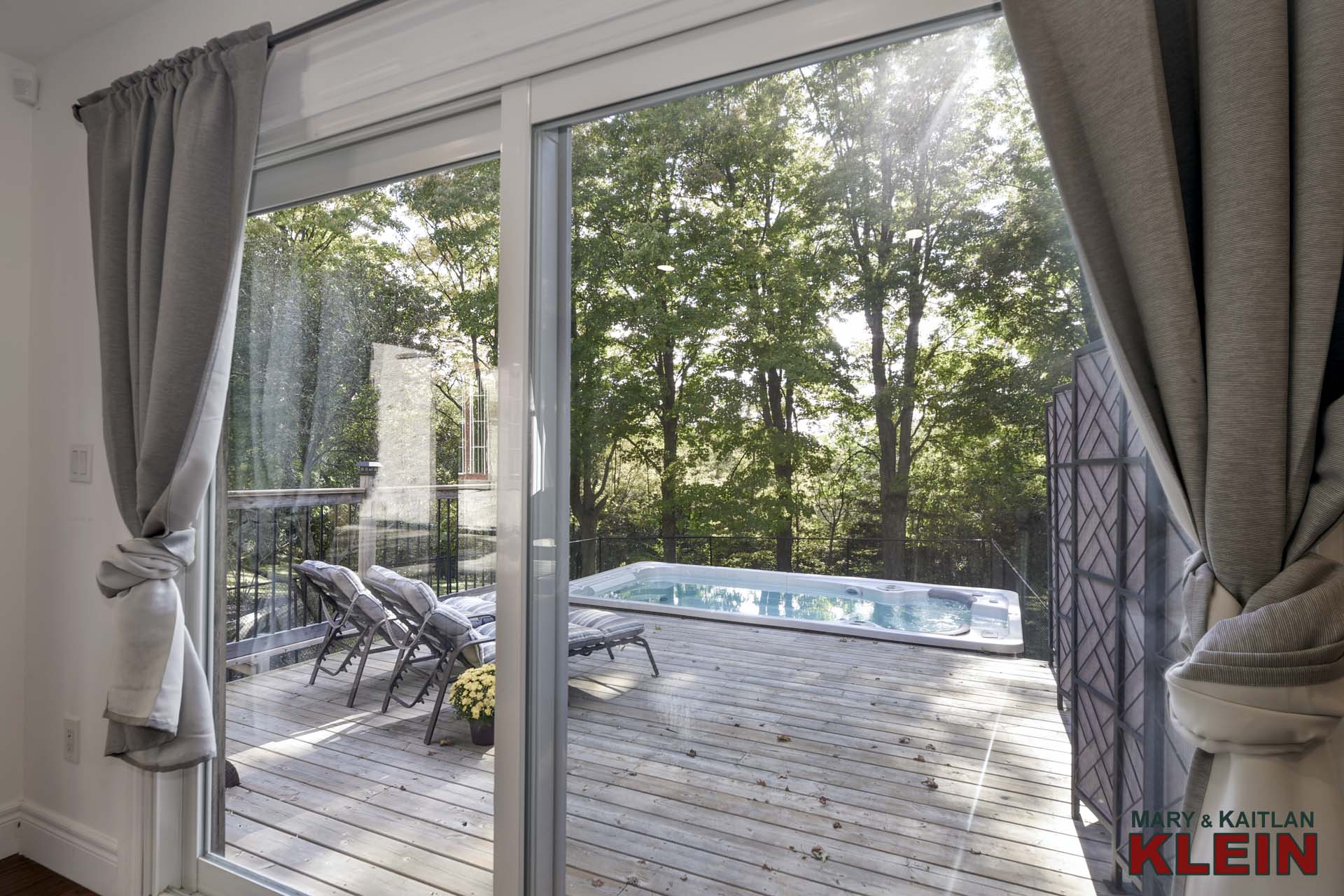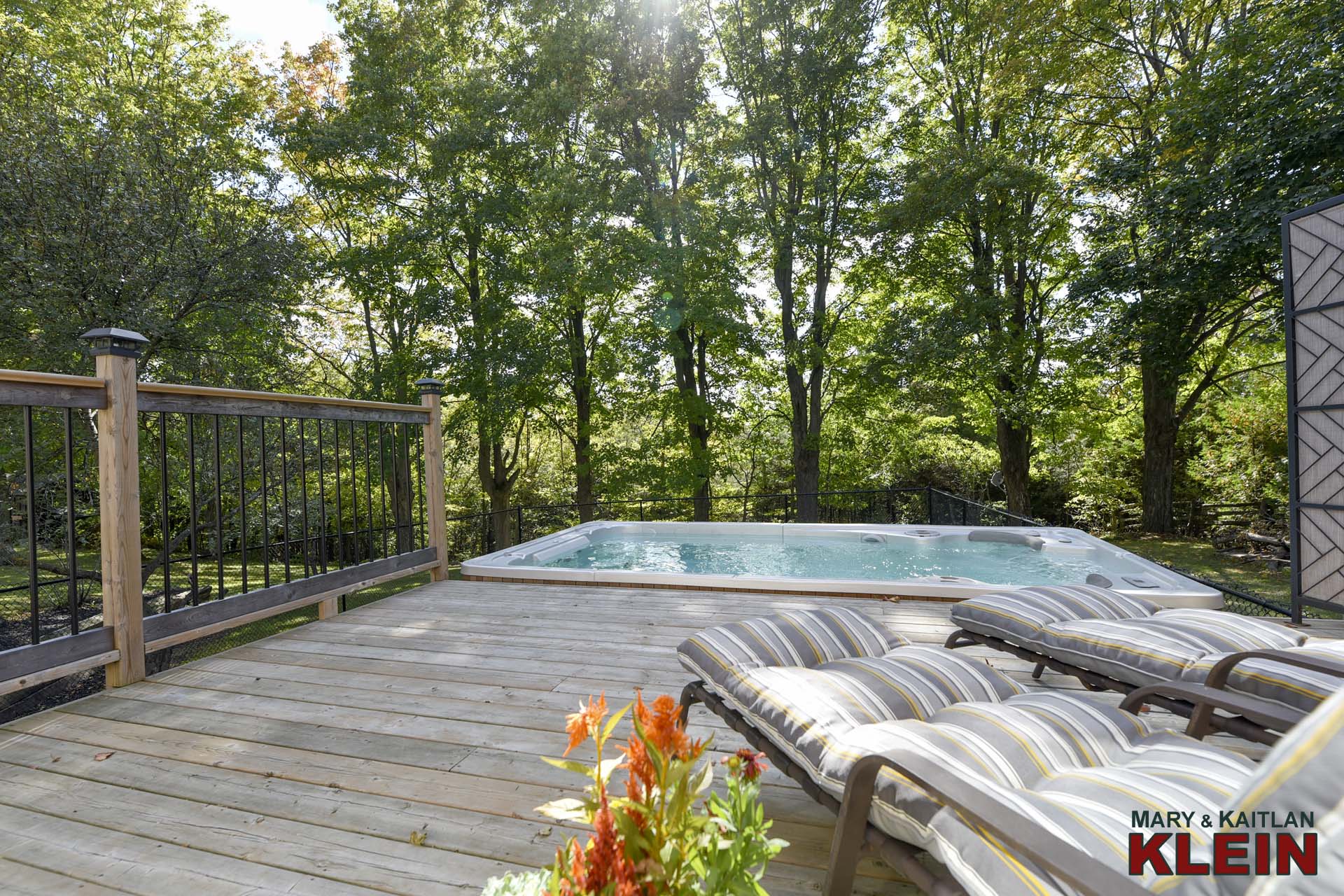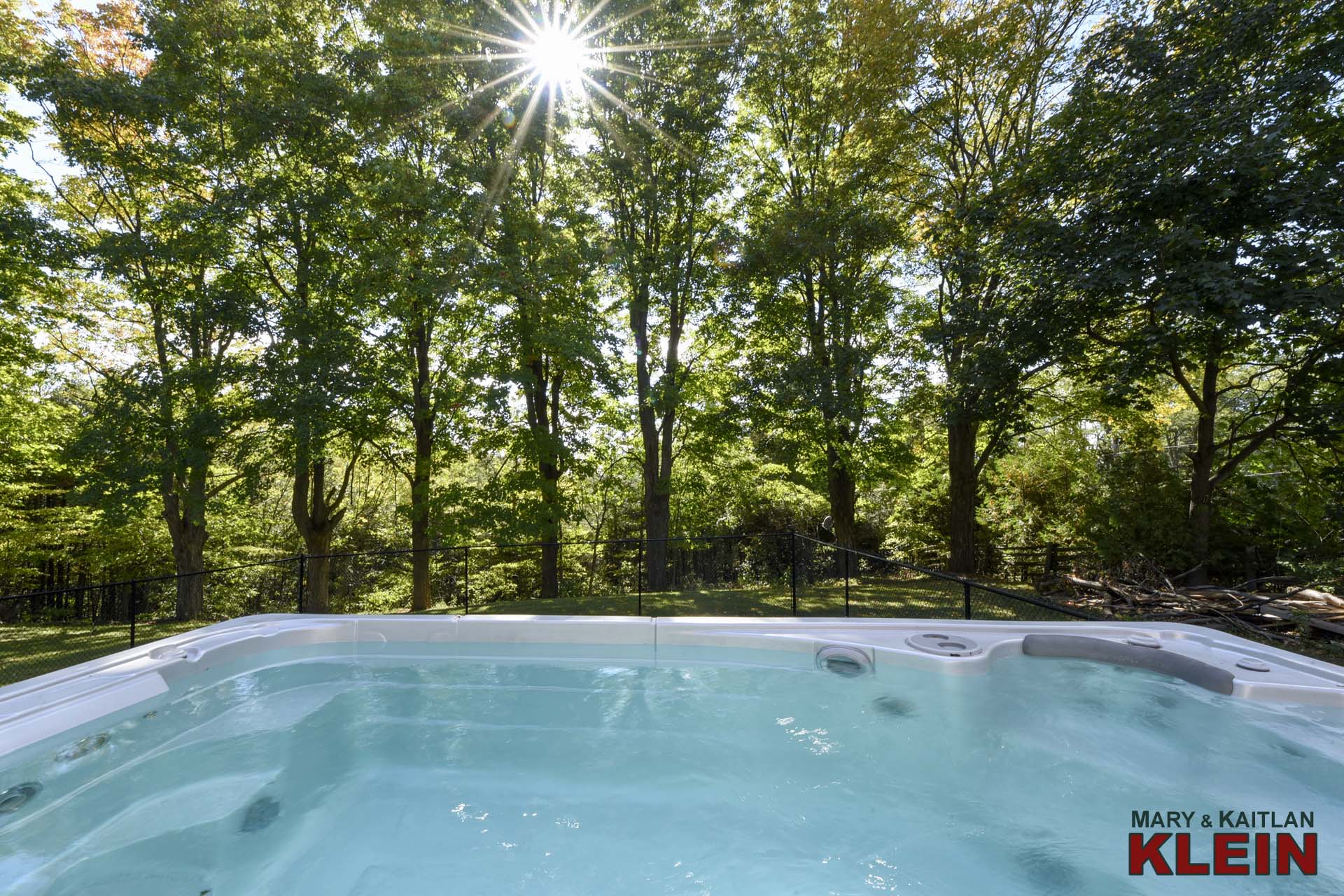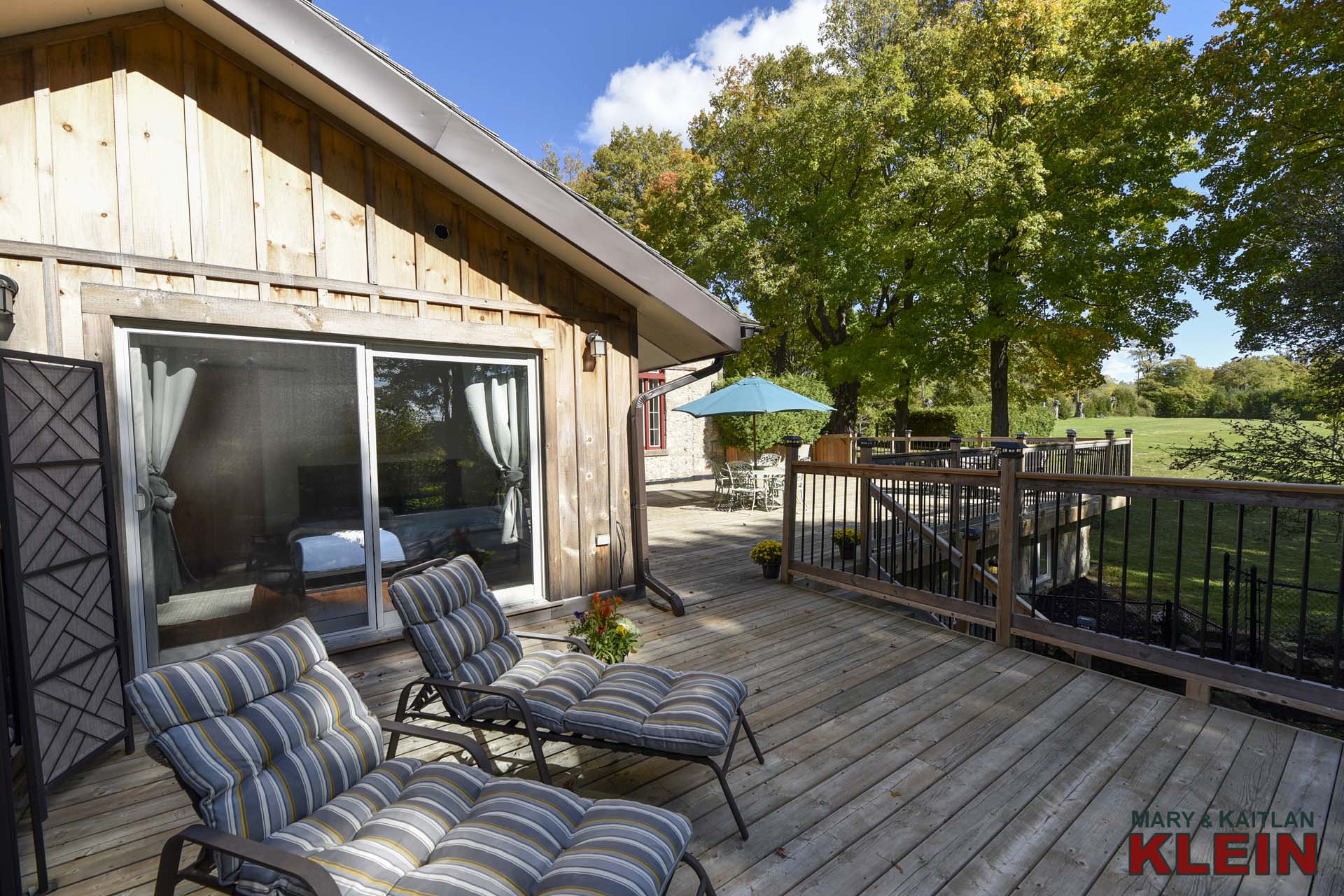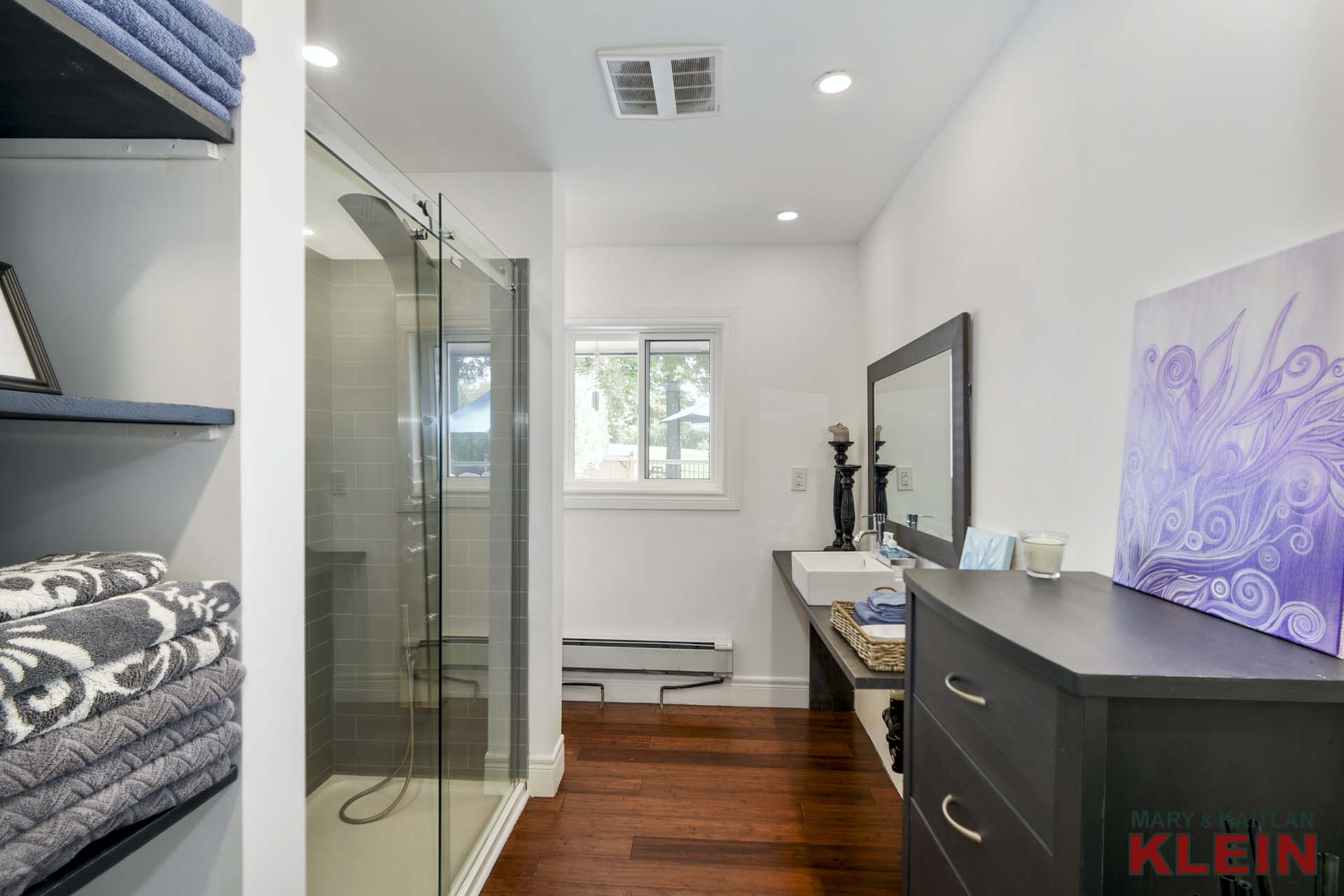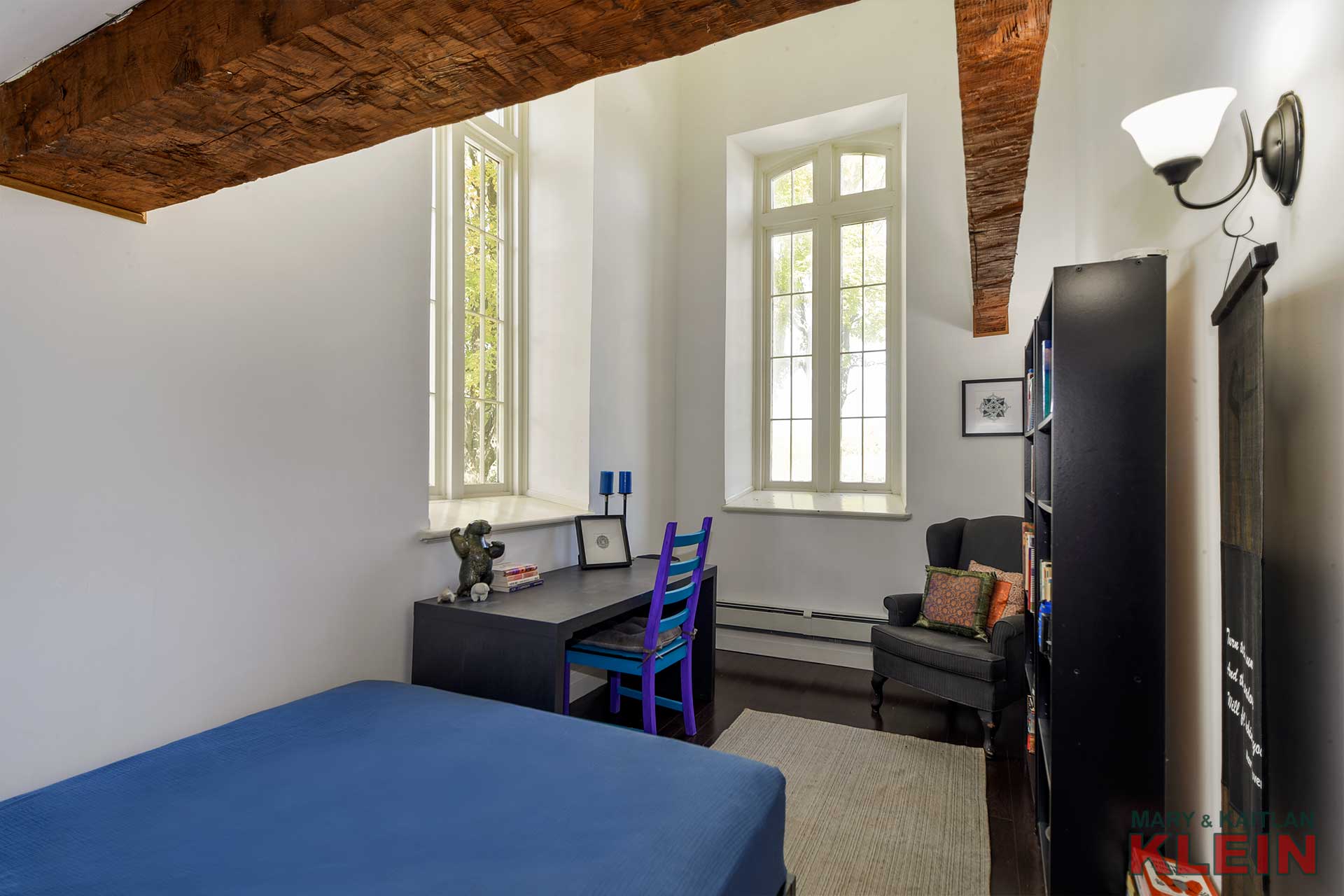 Bedroom #2 with its rustic wooden beams and tall windows and ceilings has a semi-ensuite to the main 3-piece bathroom.  This bedroom does not have a closet.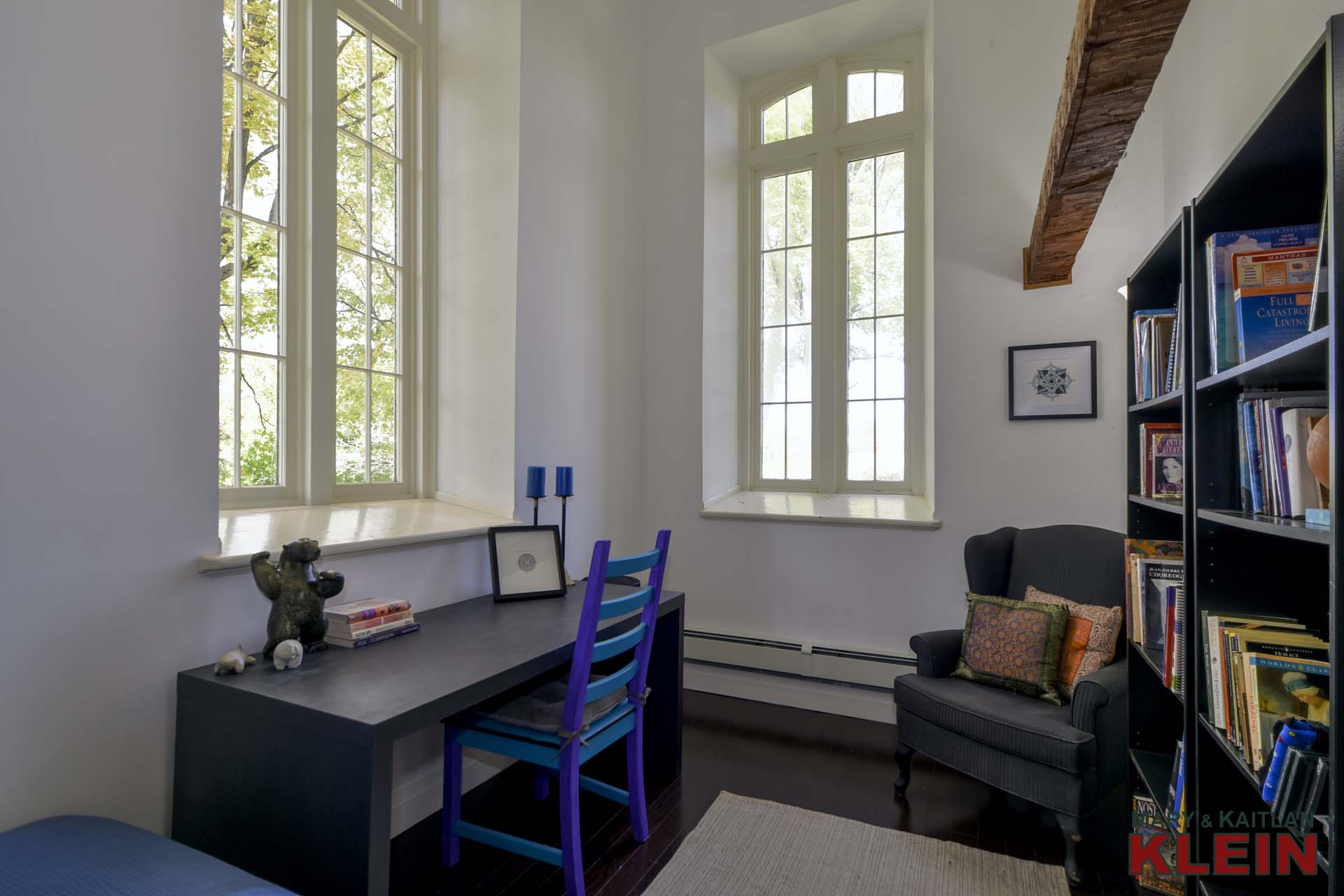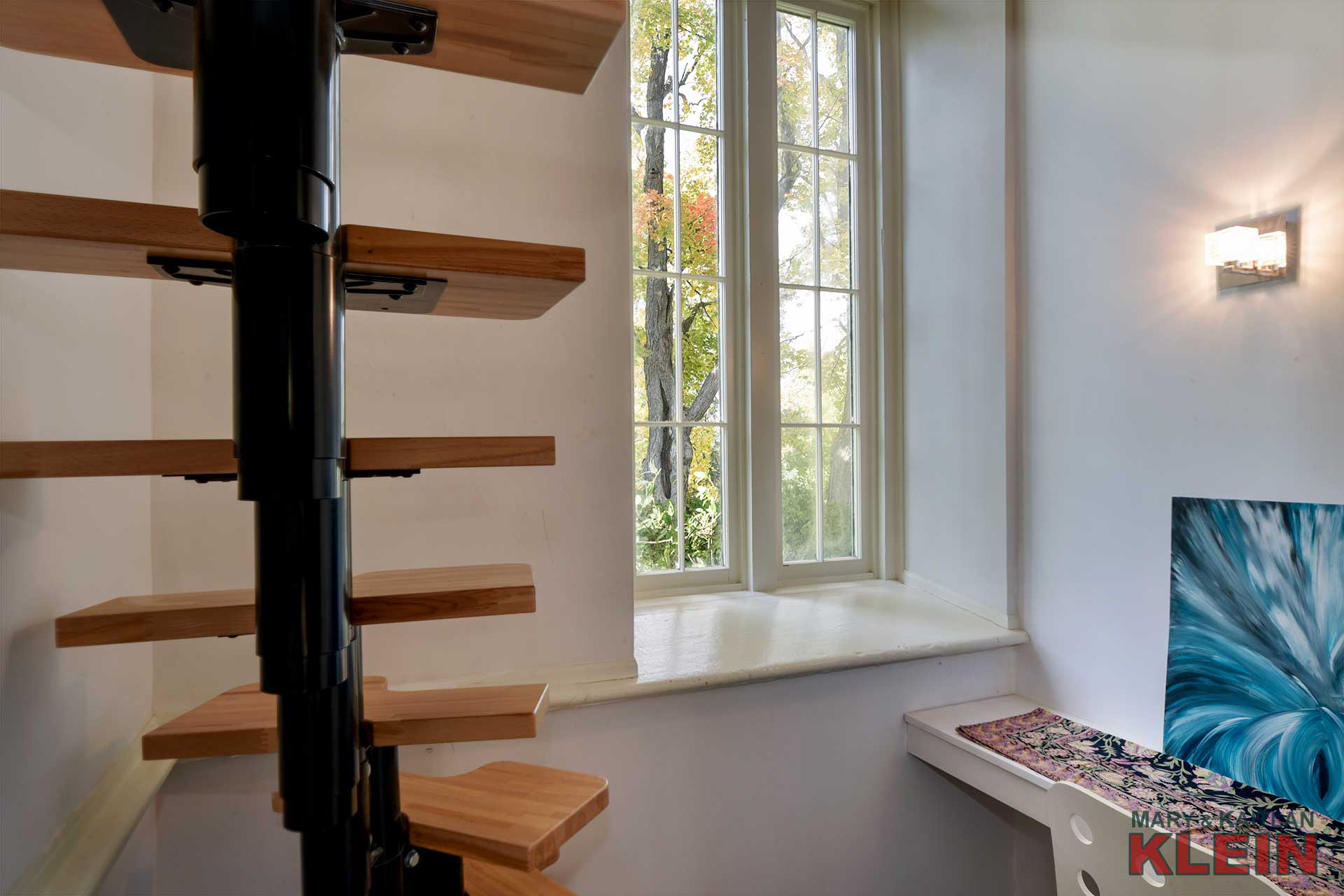 A pocket door on the main level leads to a built-in desk nook with modern Beachwood staircase, which leads to Bedroom #3, located in the upper loft area, and has hardwood flooring, walk-in closet, exposed stone wall, and a 3-piece ensuite.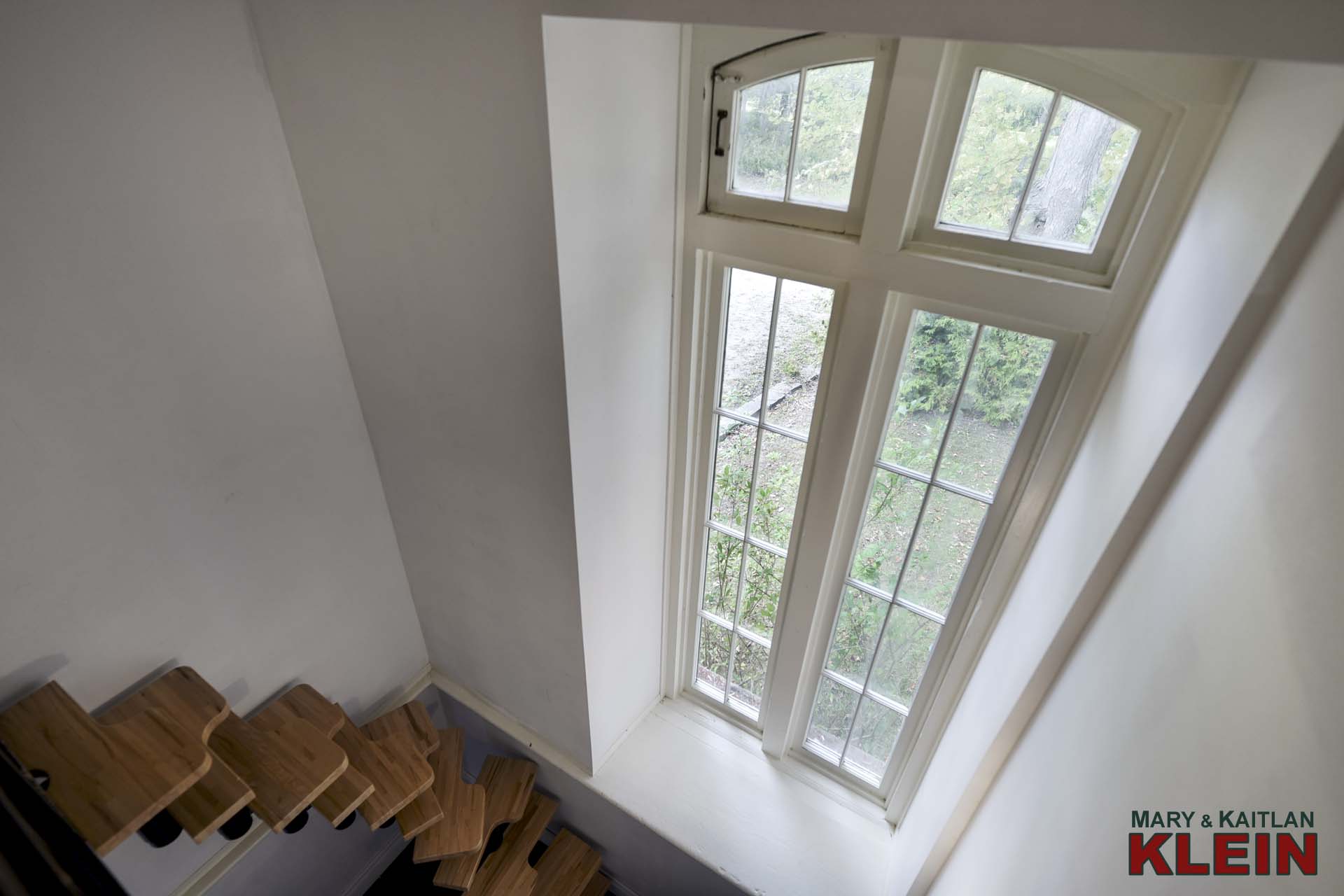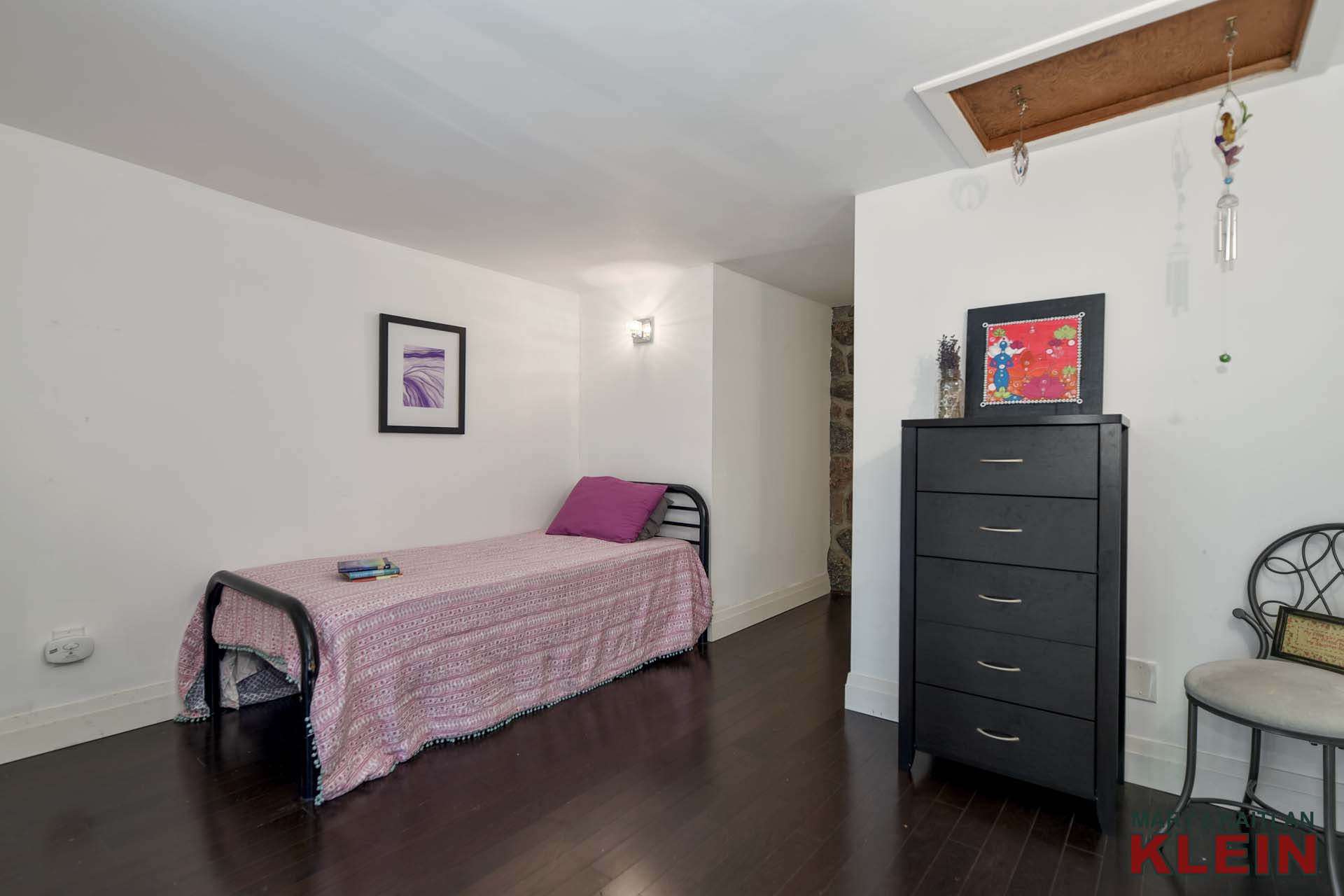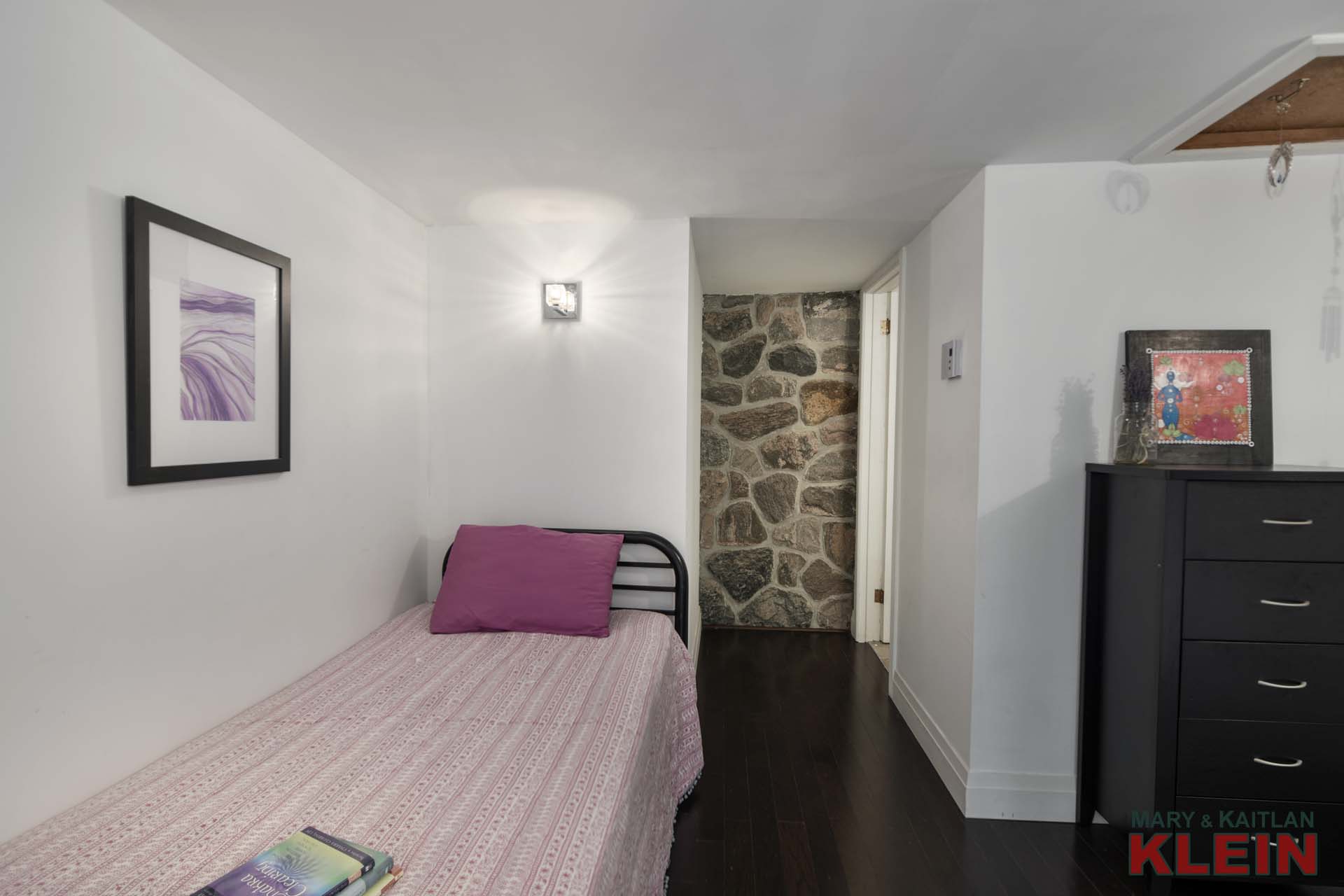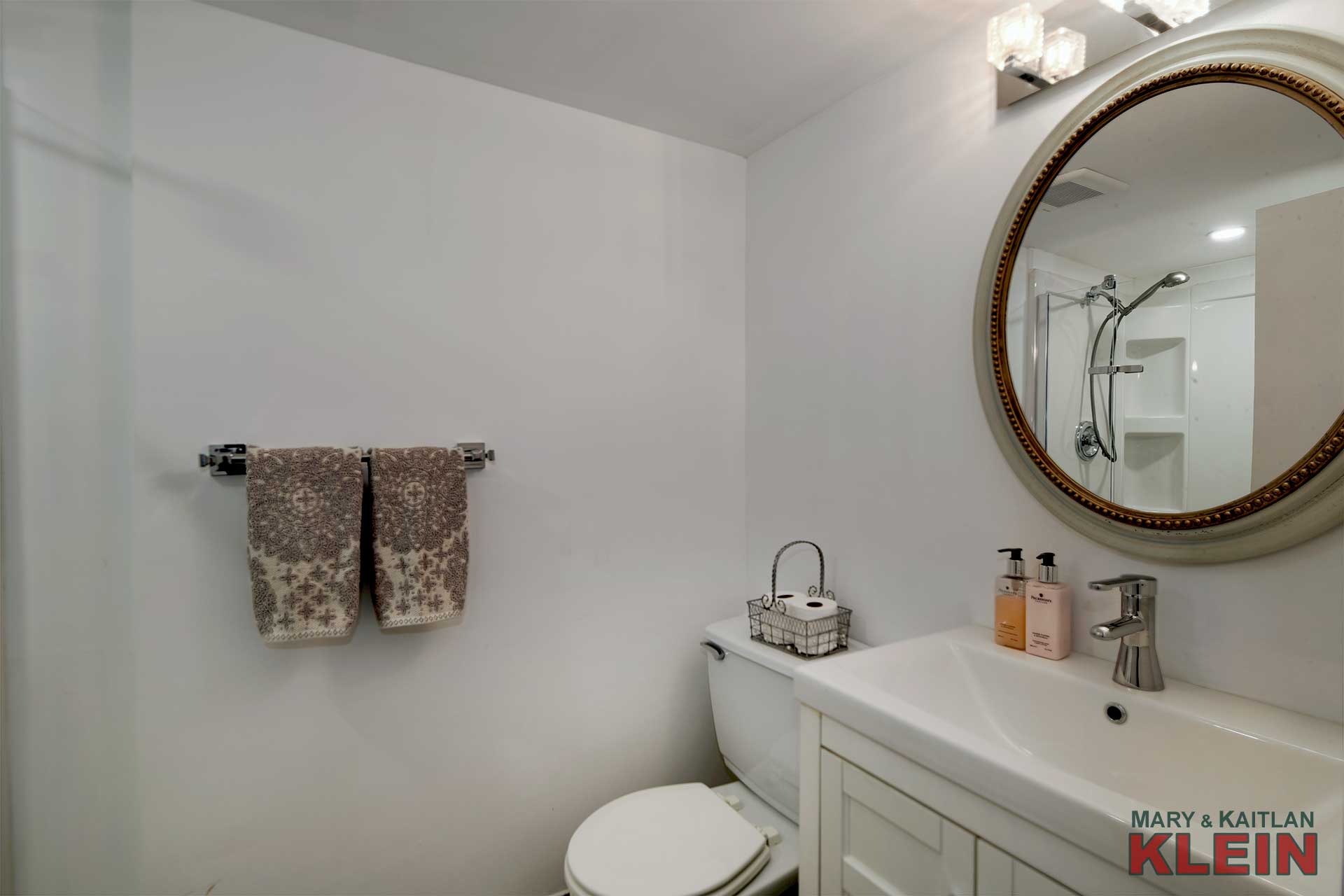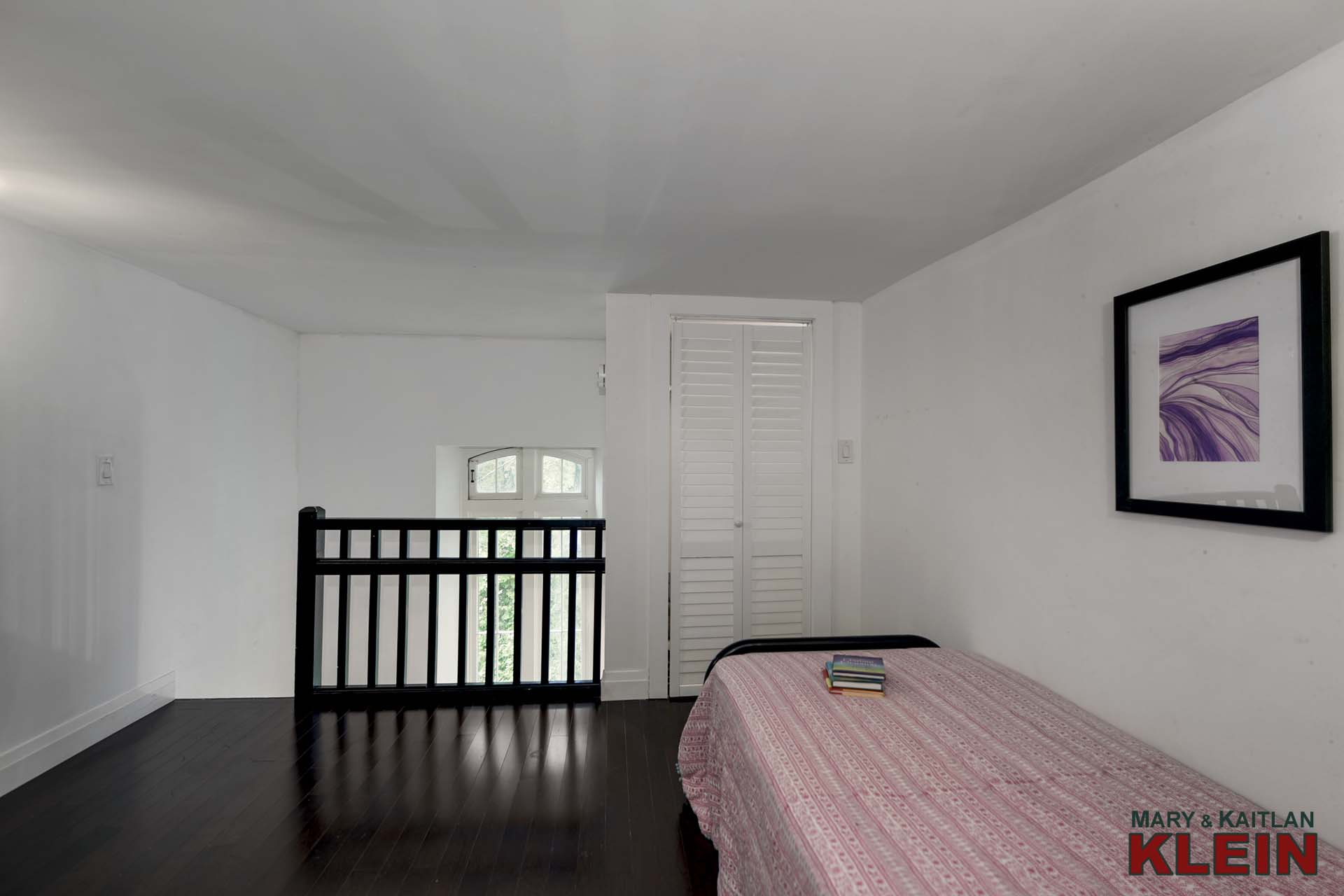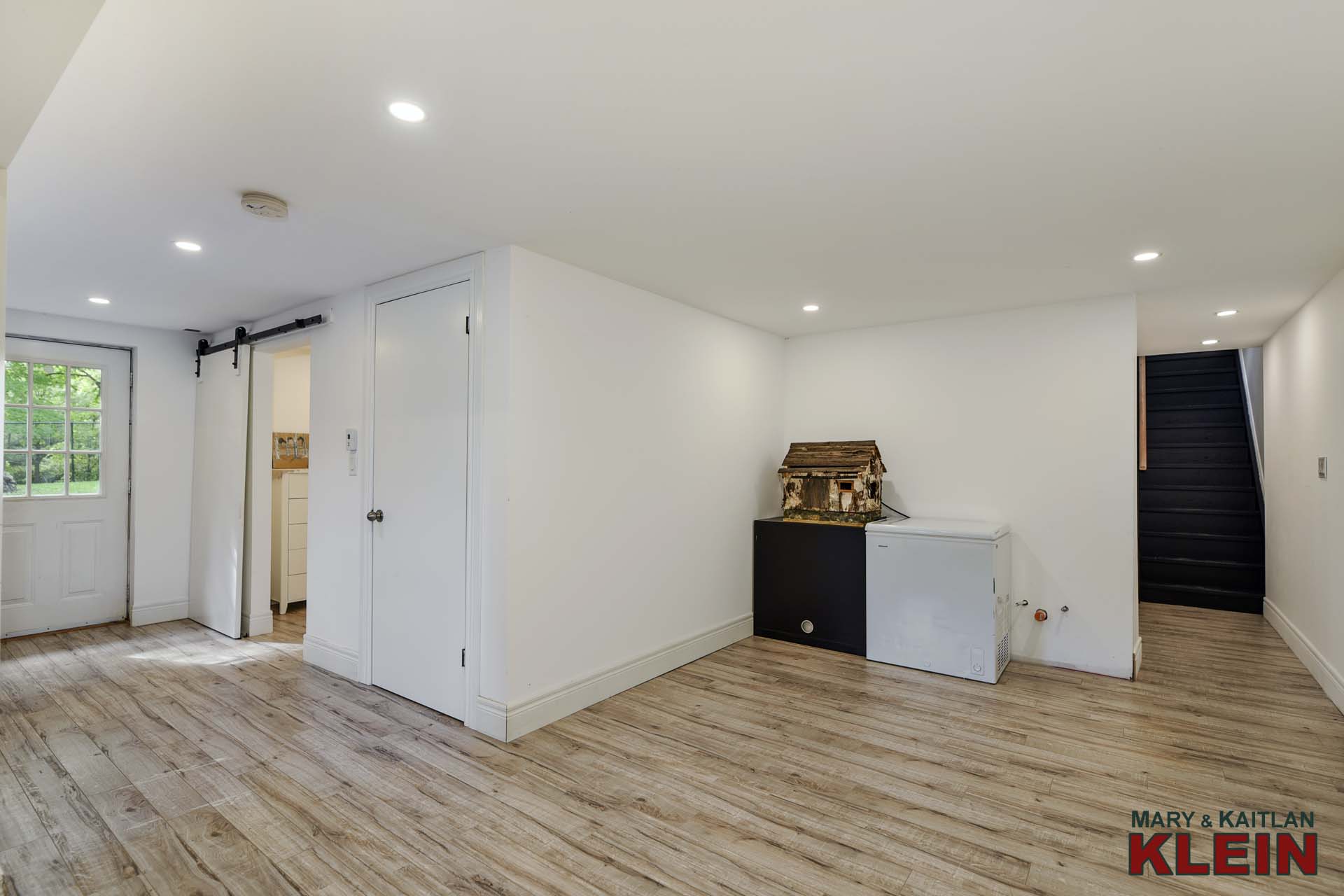 The finished basement was completed in 2017/2018 by the present owners and has pot lighting, laminate flooring, a 3-piece bathroom with sliding barn door, and a walk-out to the backyard. There is garage access and a utility room which complete this level.  The Sellers have a main floor laundry area set up for convenience in the hallway; however, there is plumbing in the basement for a washer, dryer and is roughed-in for a sink.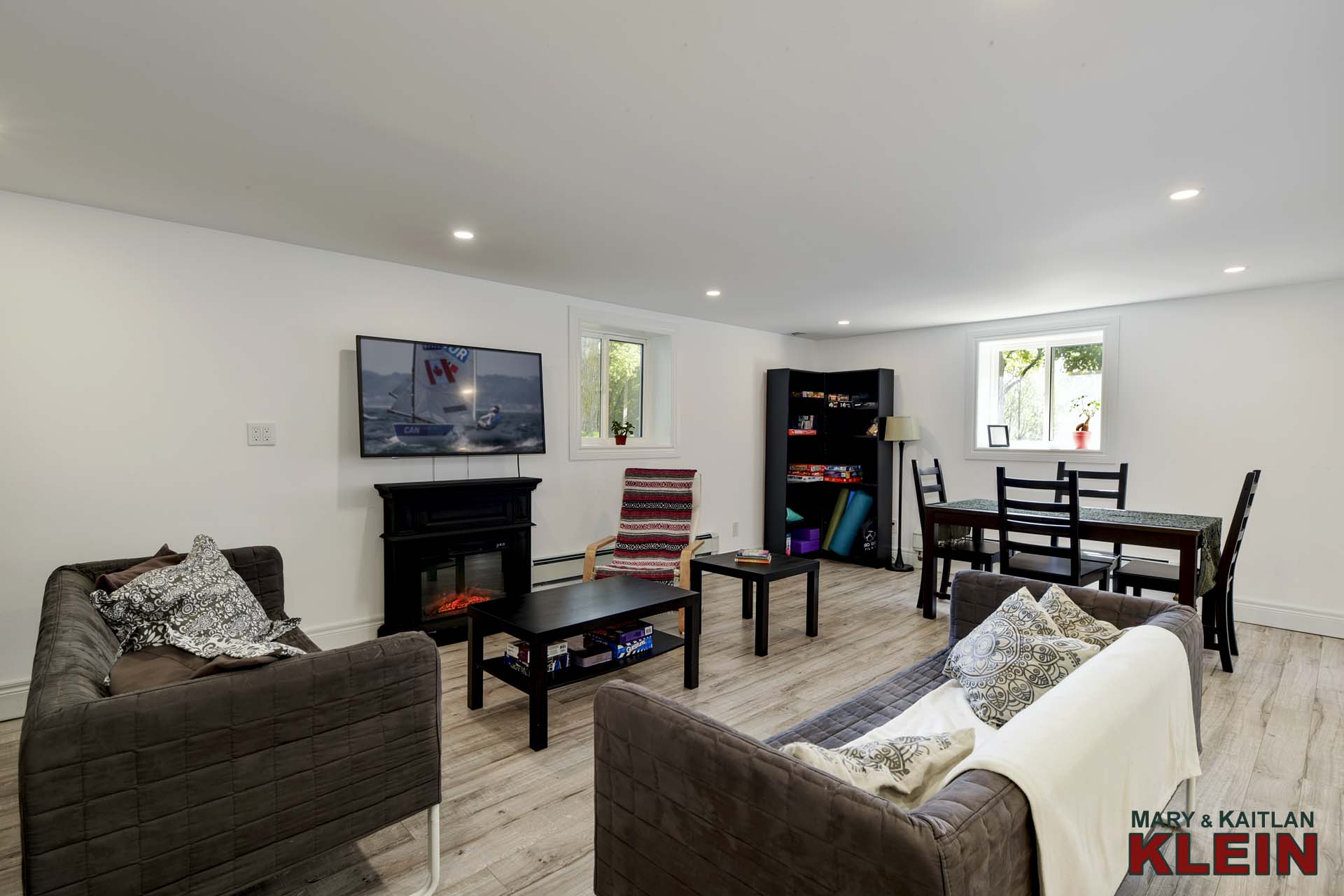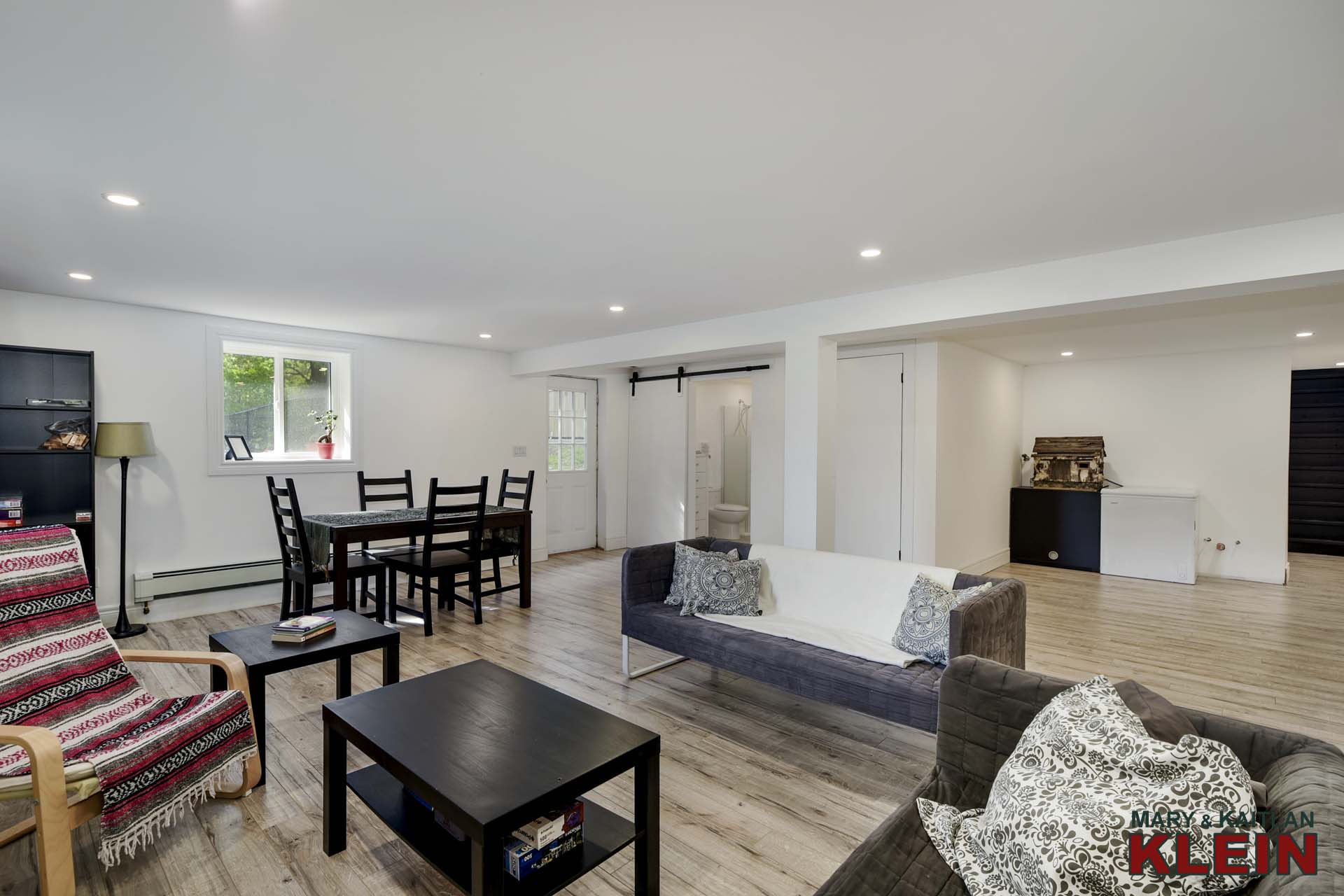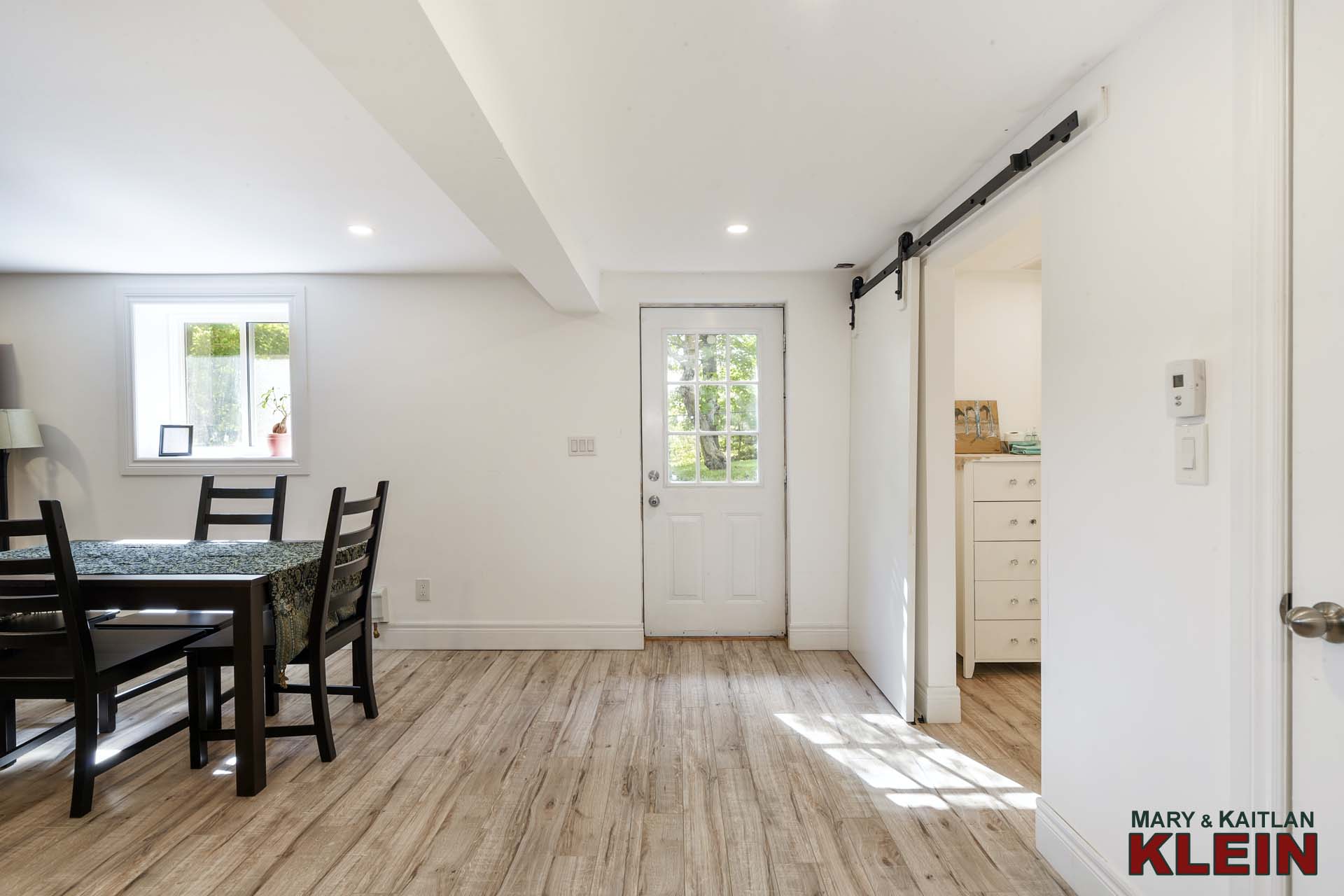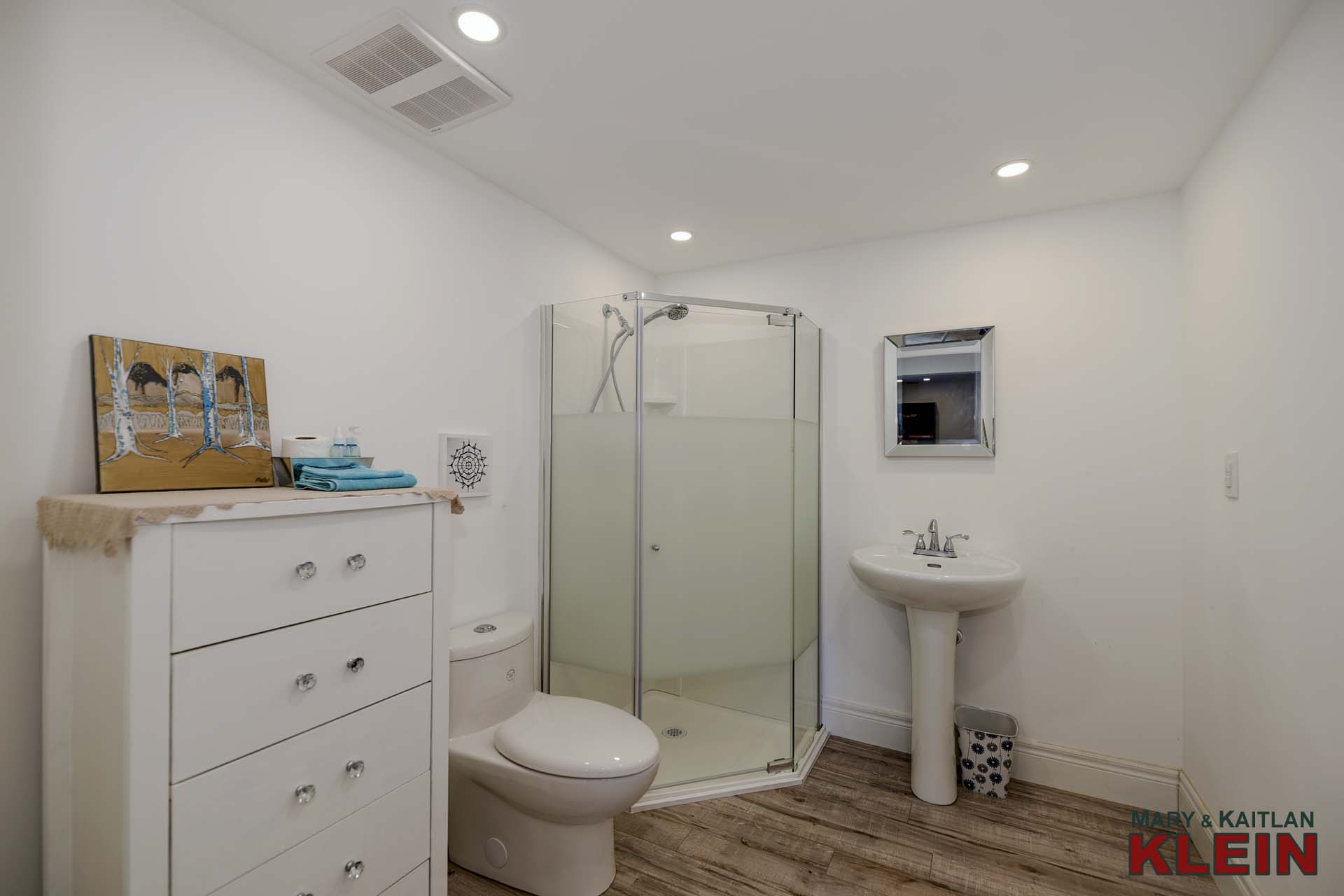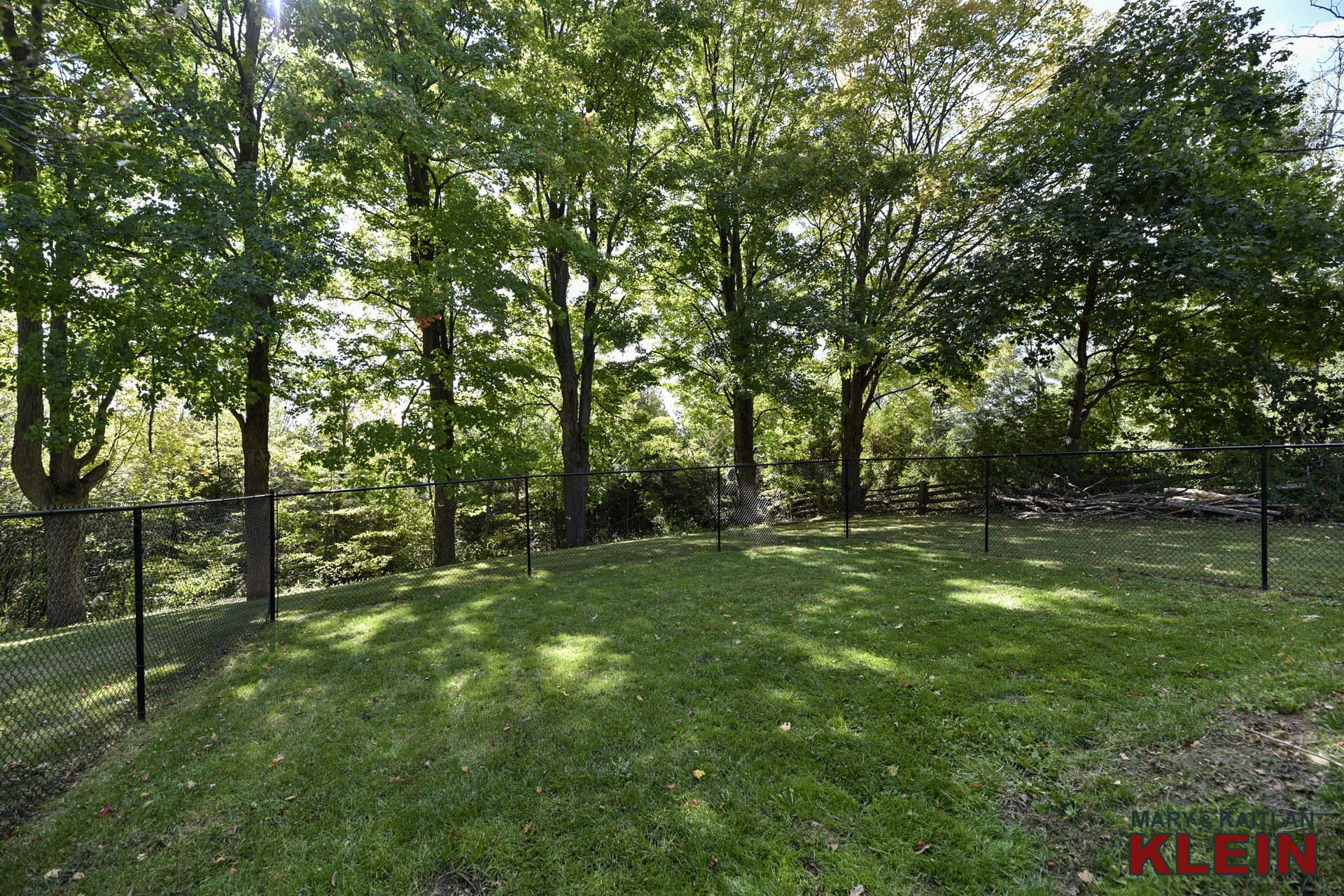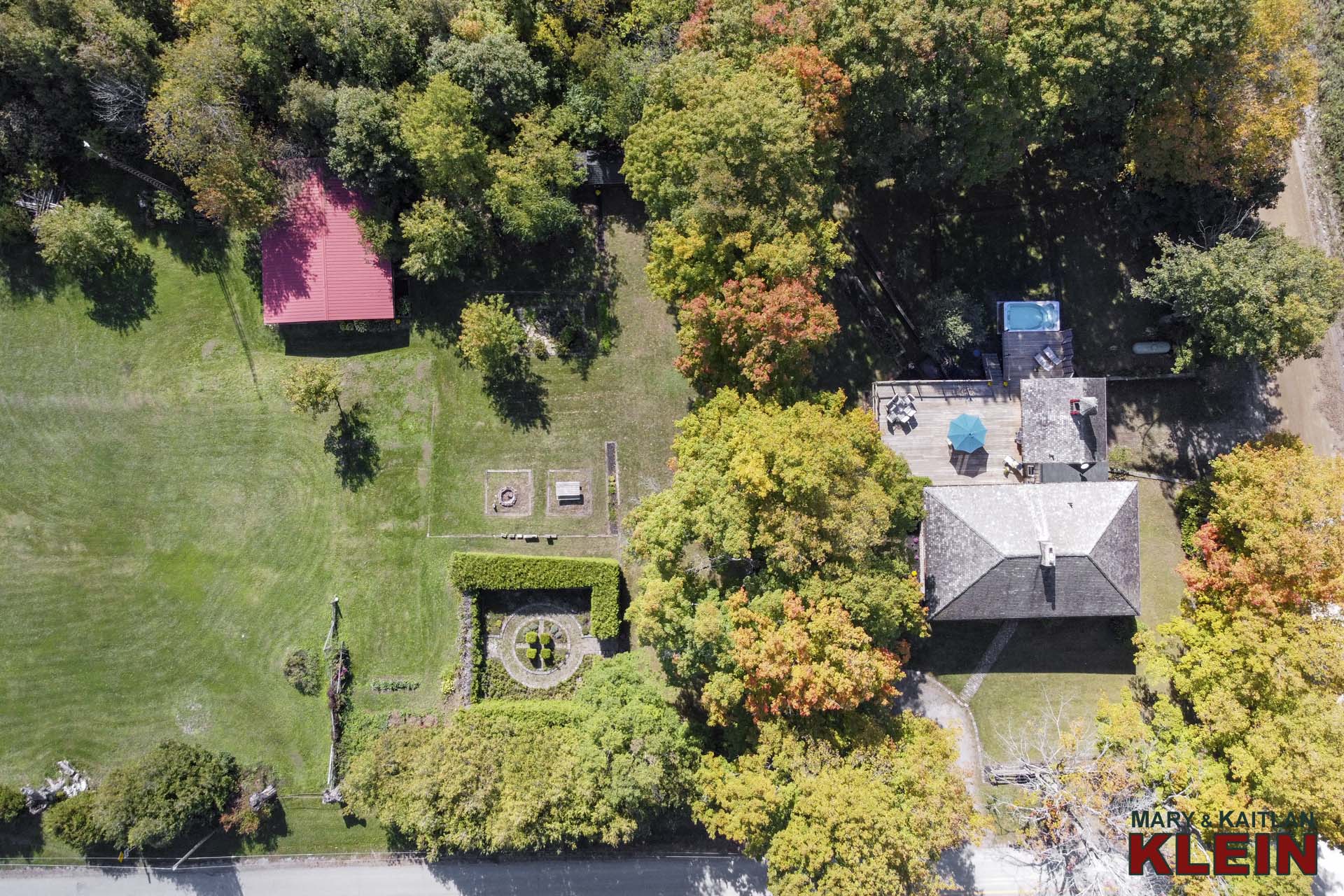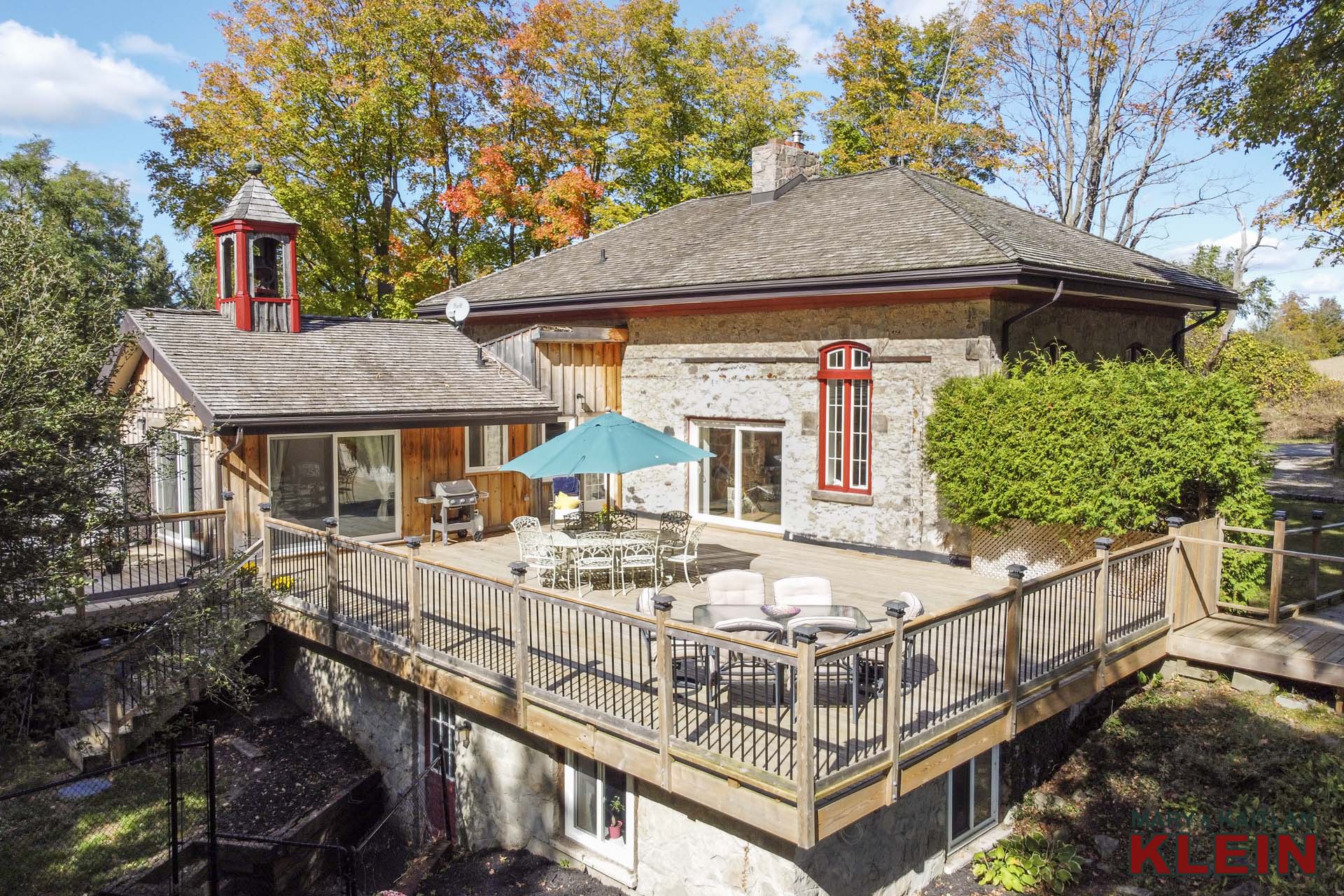 The large deck was completed in the 2017/2018. The 14 ft. Hydro Pool Swim Spa was purchased in 2017/2018 and is enjoyed as a hot tub, therapy pool and also provides a current to swim laps. This is professionally opened and closed yearly. Stairs lead to a convenient fenced-in area for dogs.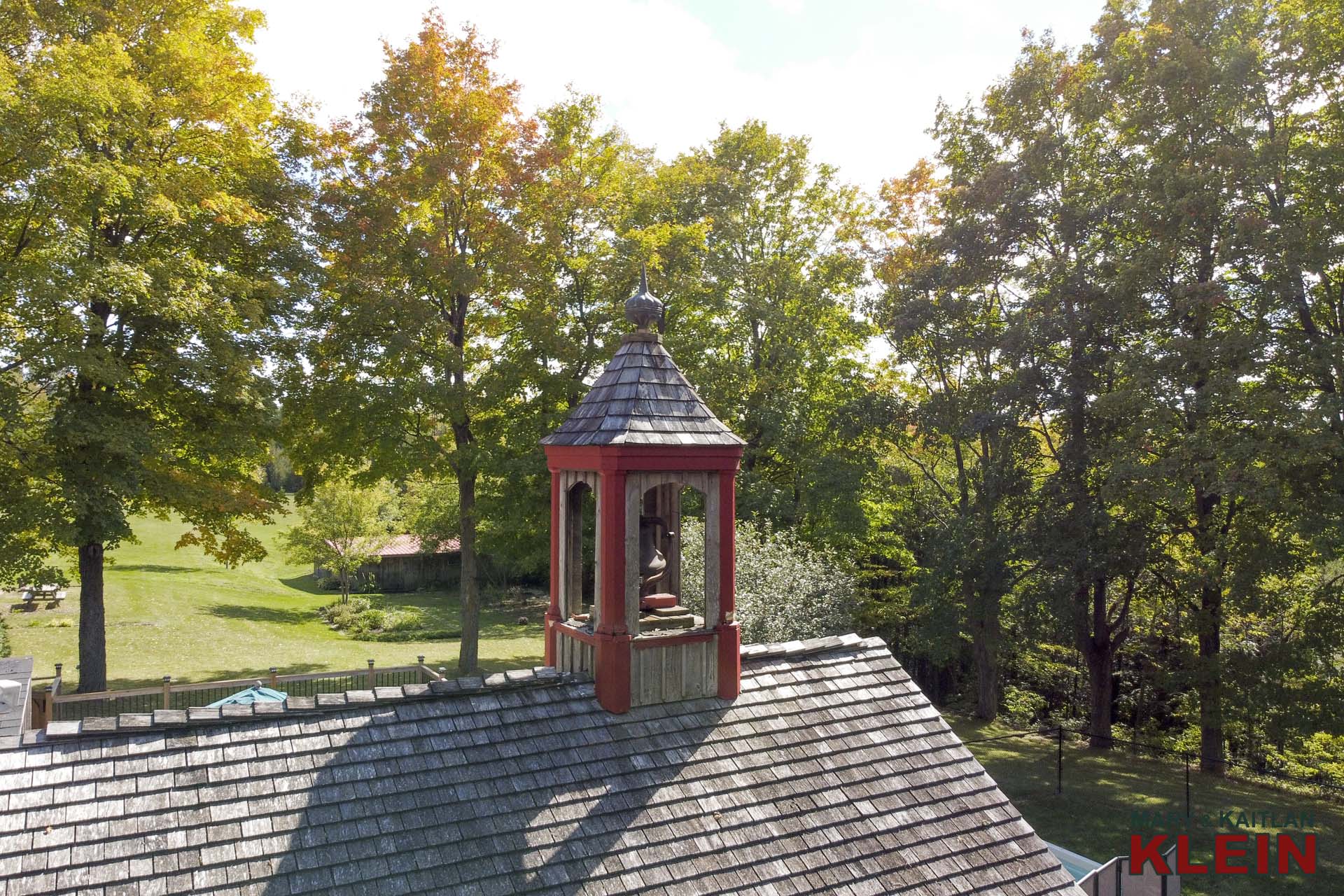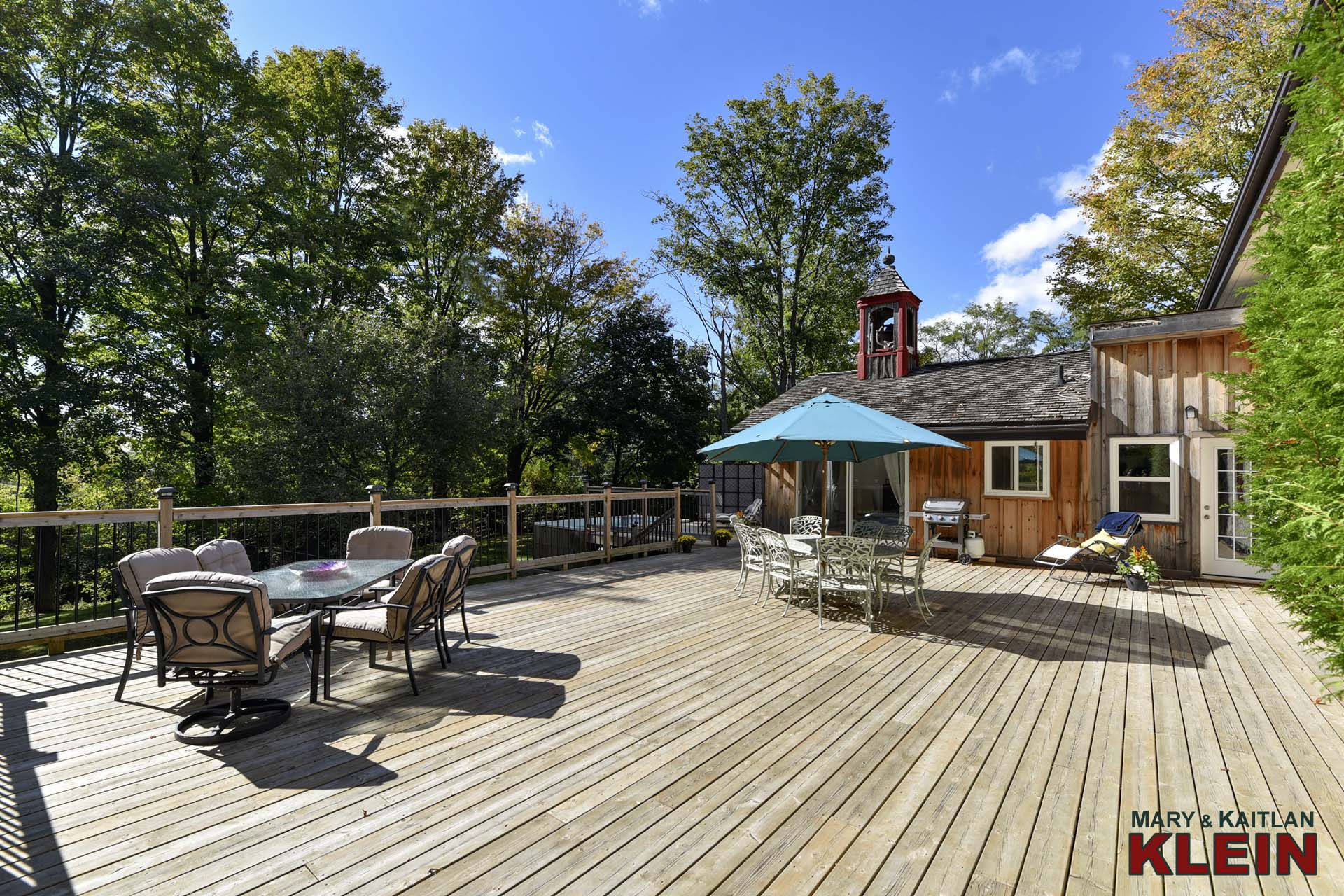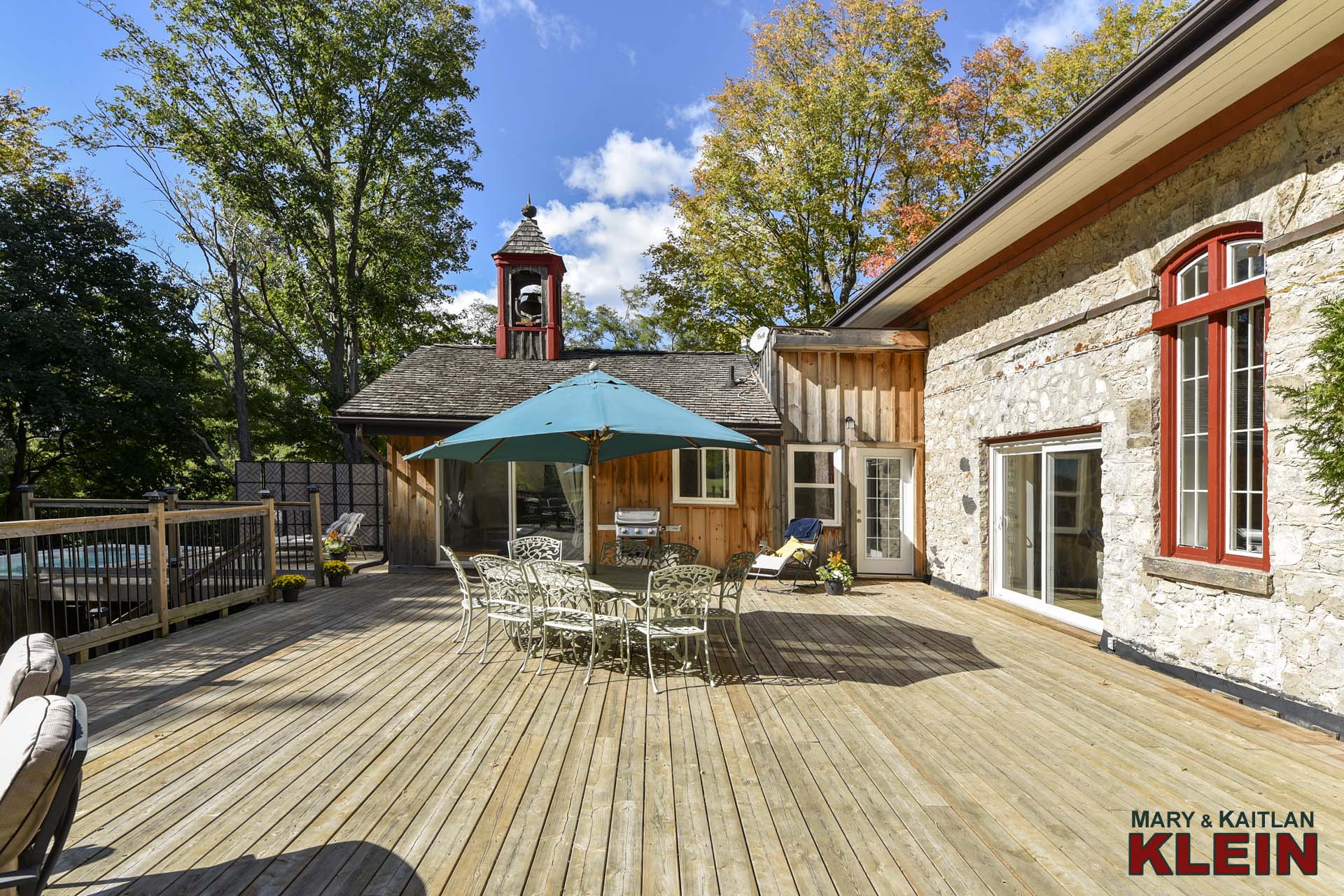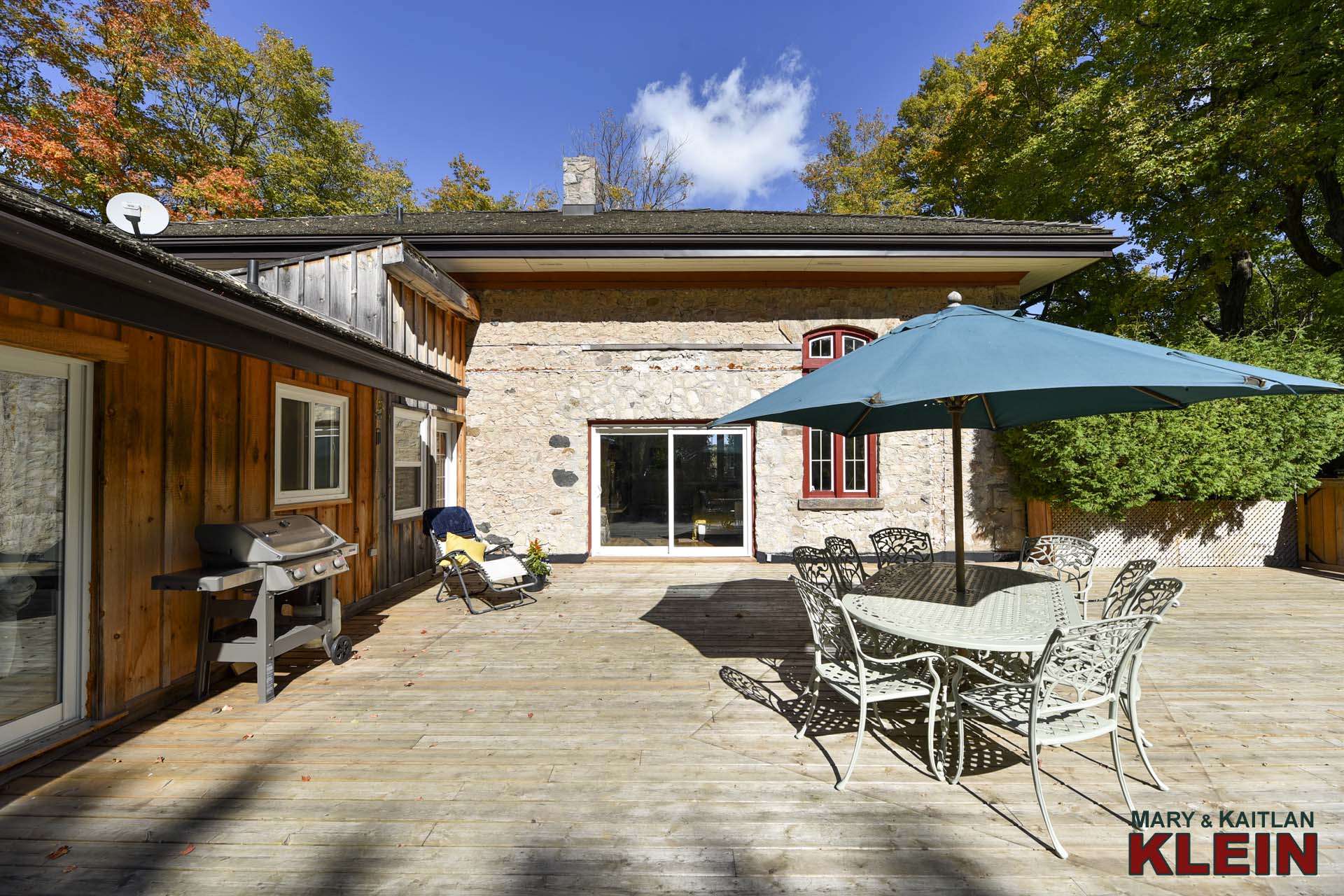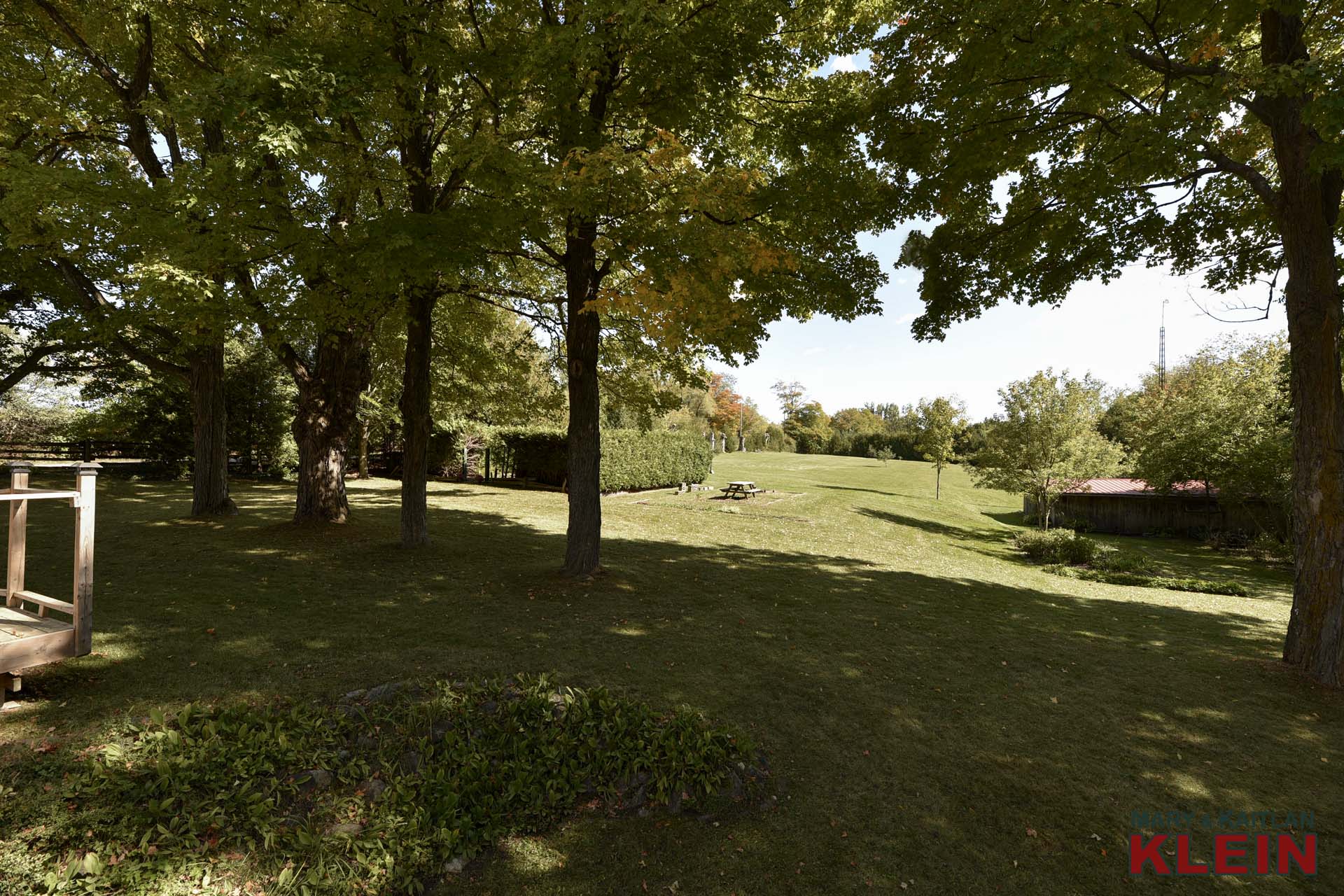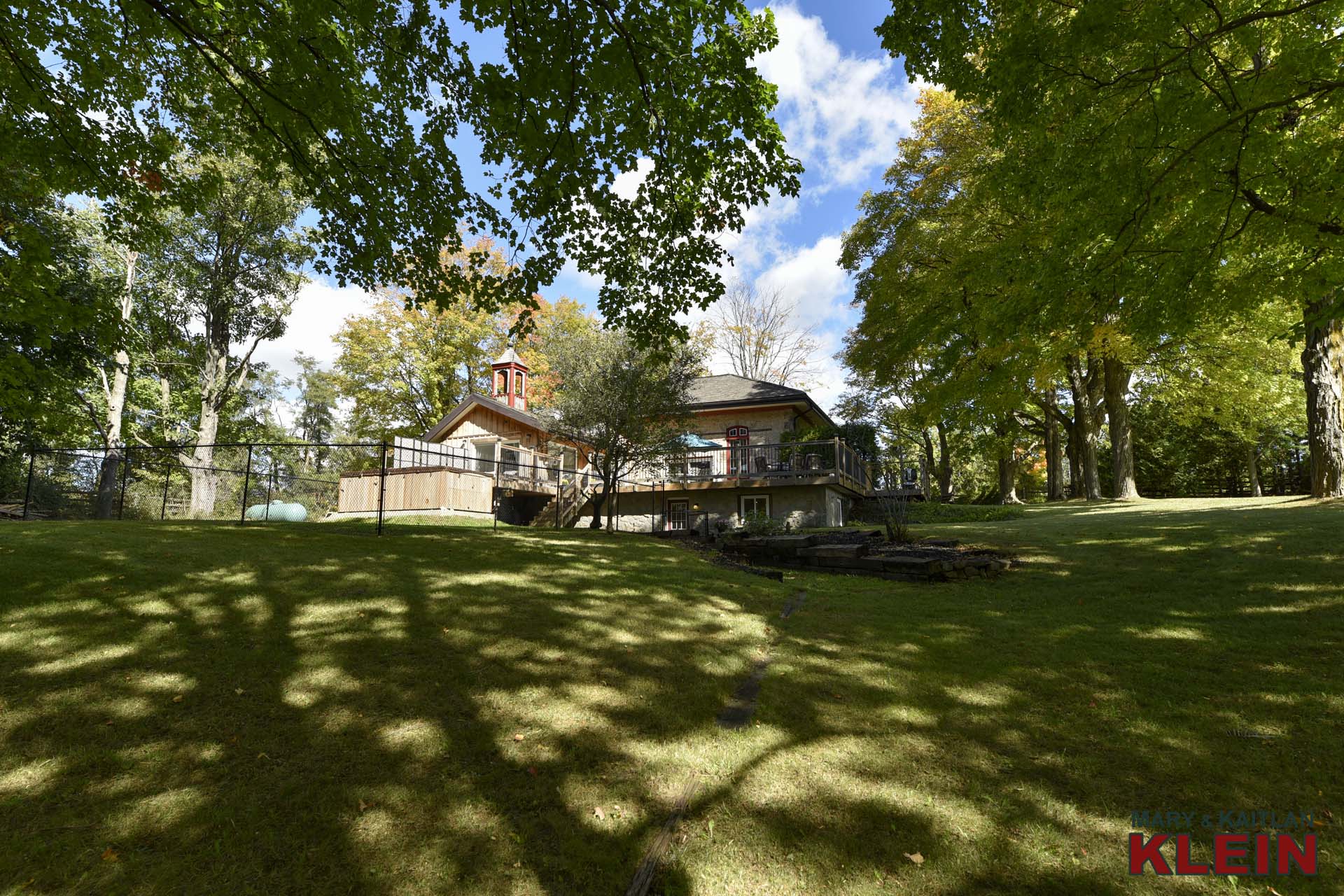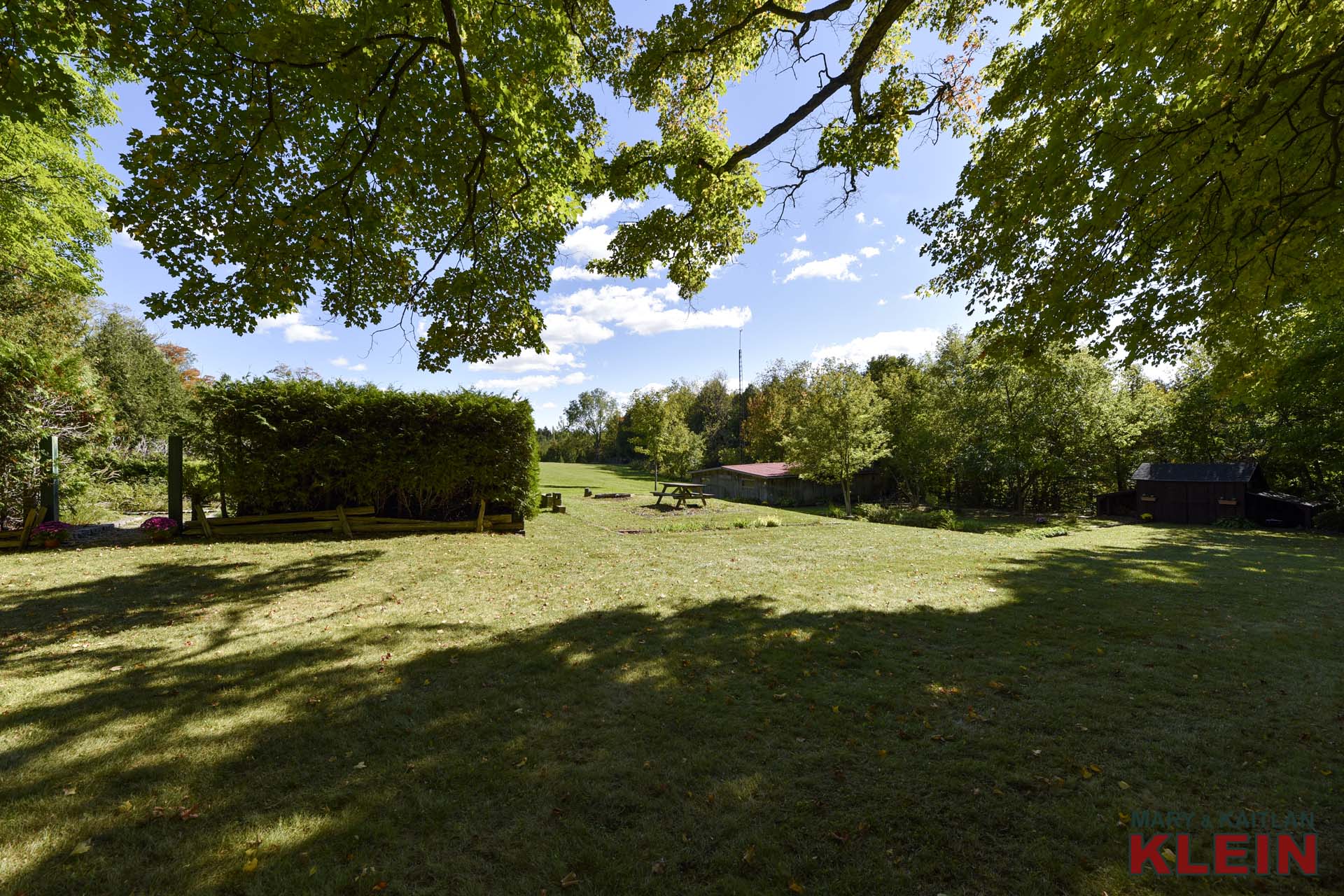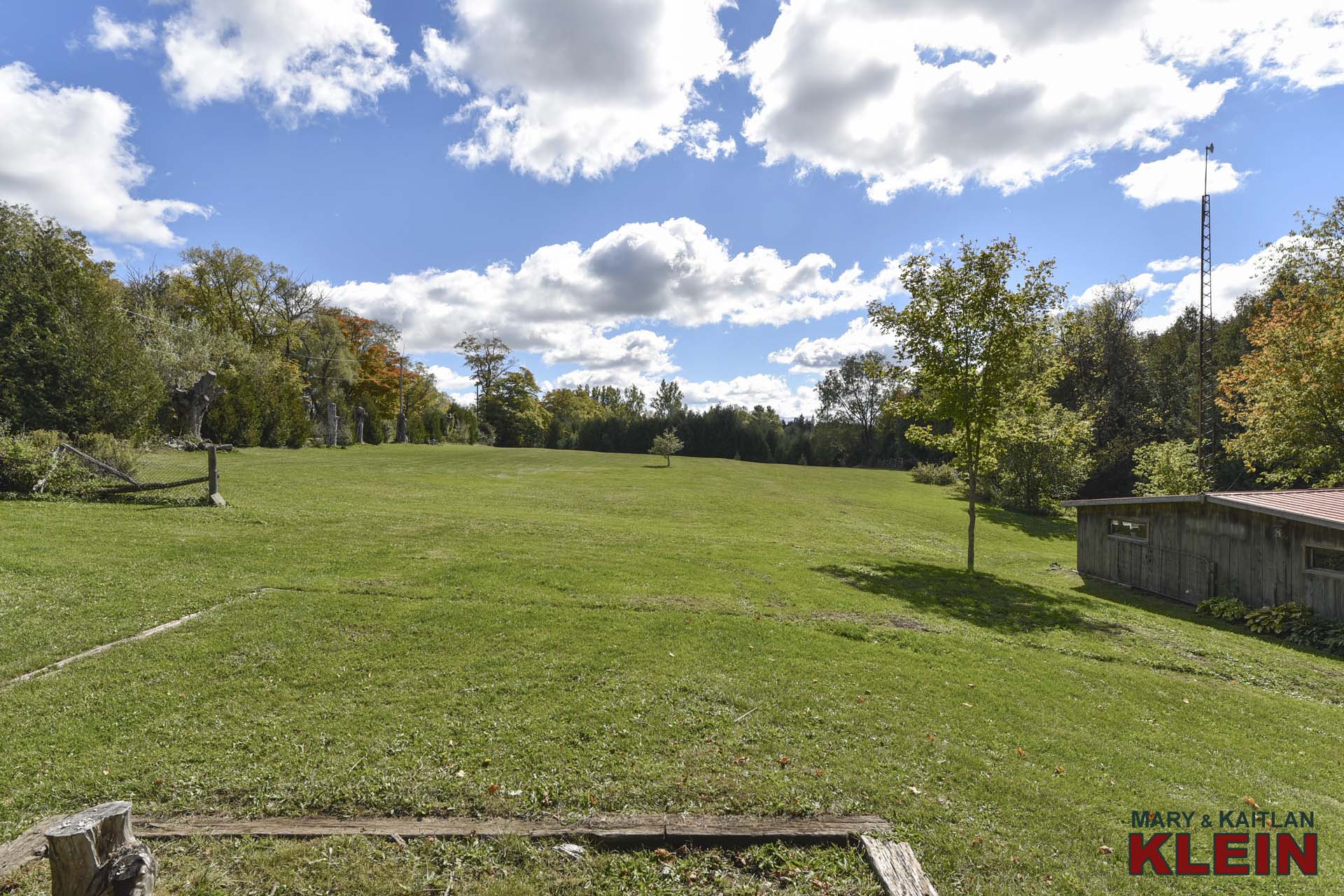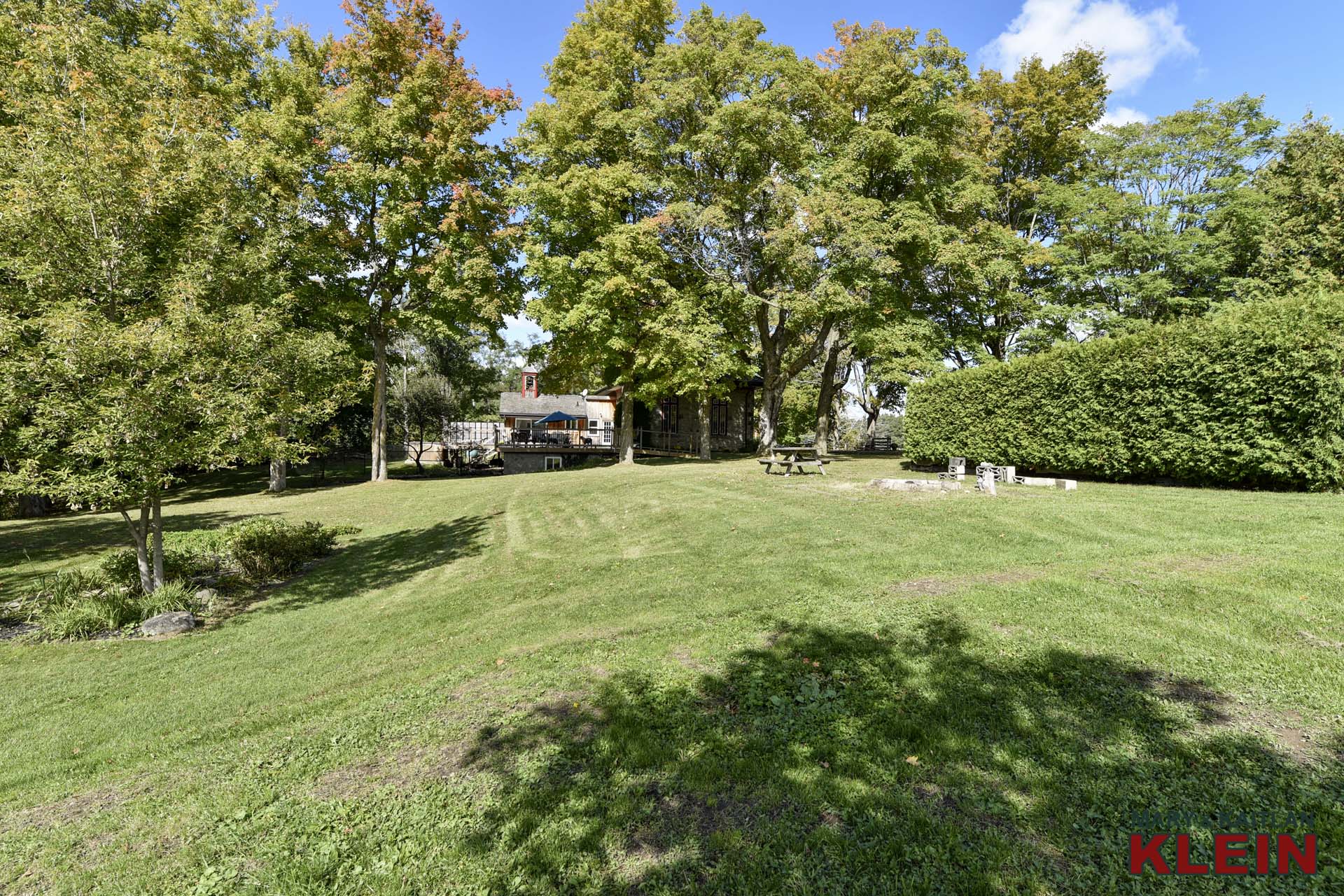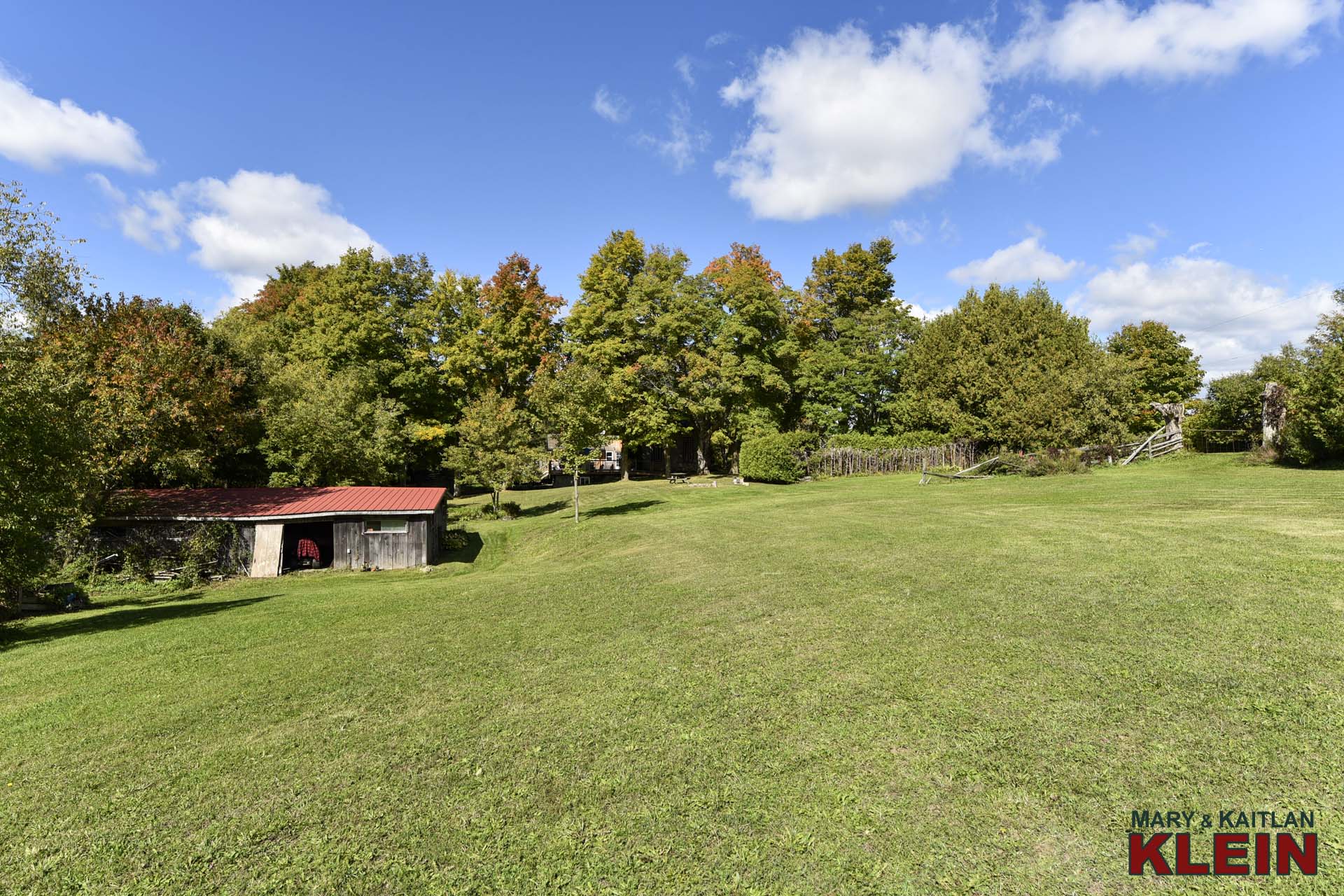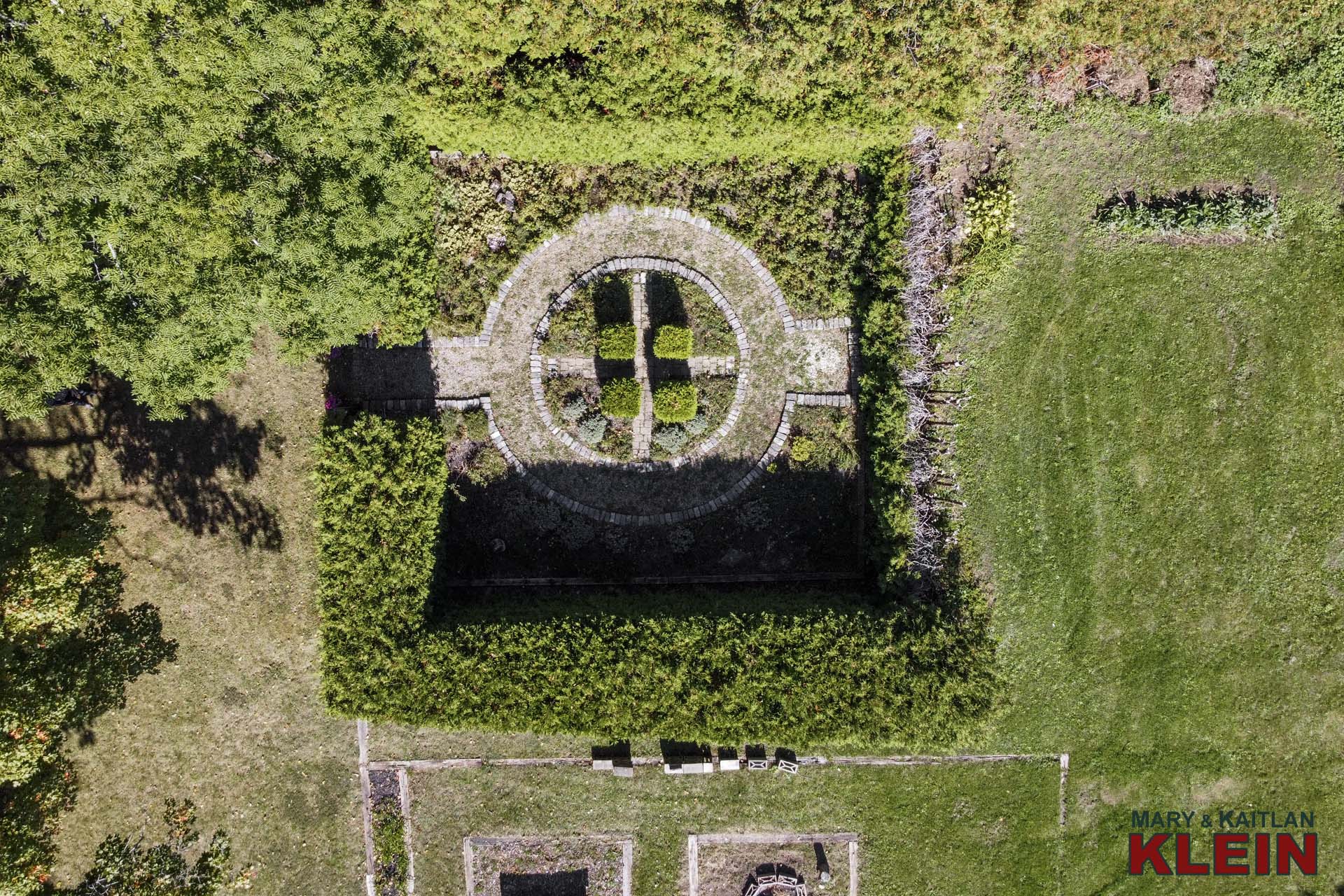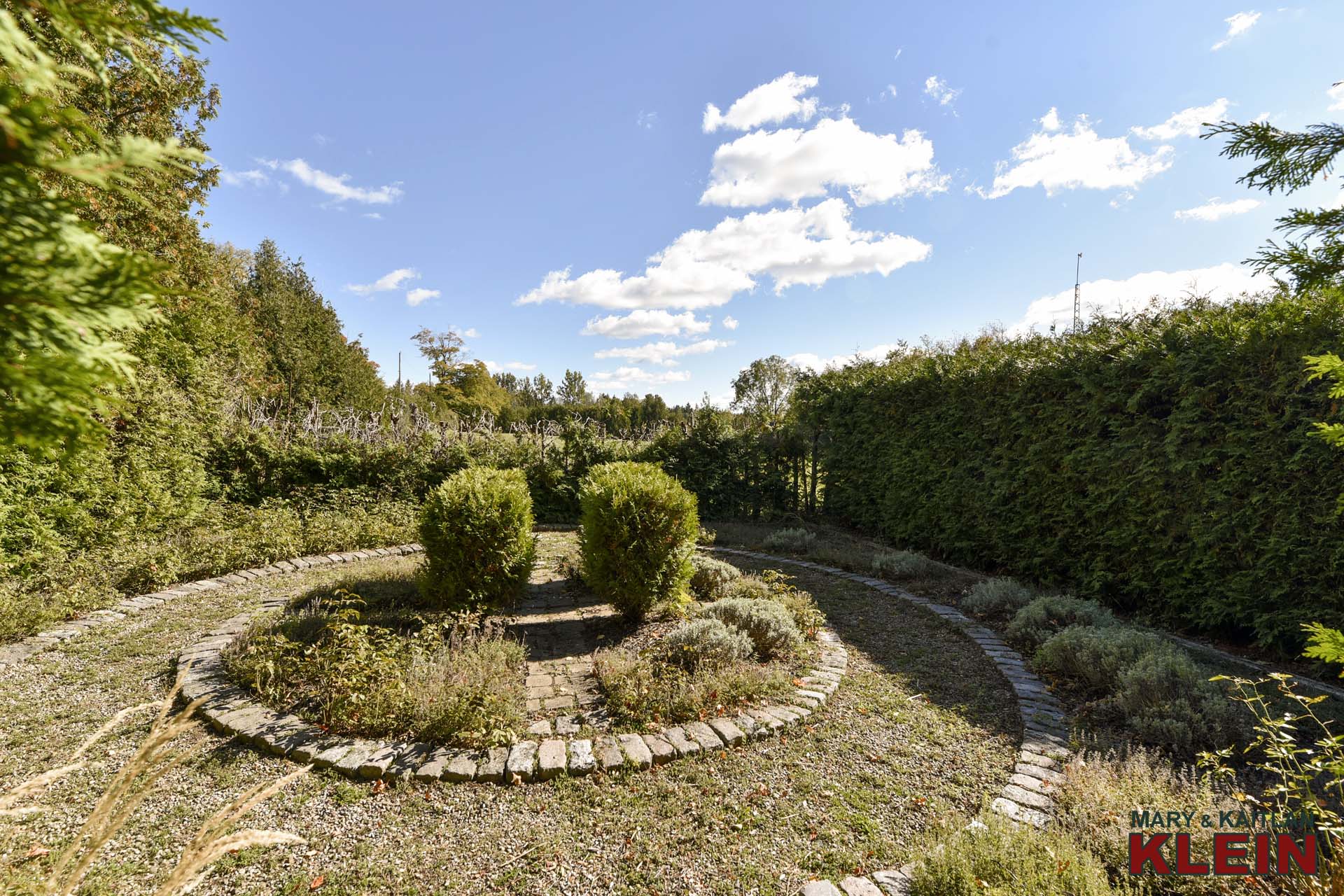 Mechanicals:  This home was converted by the present owner to propane radiant heat. The boiler is approximately 4 years old.  There is a drilled well in the front (NE corner) and the septic has risers, and is located in the back (bottom of stairs) and was last pumped in 2019. The hardwired generator is maintained yearly. A drive-shed has new plywood and was re-shingled in 2021. There is also a garden shed. Taxes for 2021 for the property are: $5,853.97 .  Internet is provided by Vianet.
Included in the purchase price:  All electric light fixtures, all window coverings, dishwasher, stove, fridge, microwave, 1 garage door opener, 9 new replacement windows, custom made by the Mennonites for the home are stored in the garage, Generac hardwired generator, boiler, and hot water tank.
Rentals: Propane tank.
This home is located in a wonderful family oriented area, nearby to Caledon Central Public School, playgrounds and parks.  Caledon is known for its changing fall colors, golfing, skiing, hiking and conservation areas, which are all located less than 20 minutes away! Caledon Village is an excellent place to call home, and is in close proximity to Highway 10 for commuters.  A mere 6-minute drive north leads to Orangeville for all shopping amenities!