Fun Fact: Did you know that Mary is also an artist?
You can see her paintings at the Alton Mill in the Falls Gallery until Dec 22, 2019.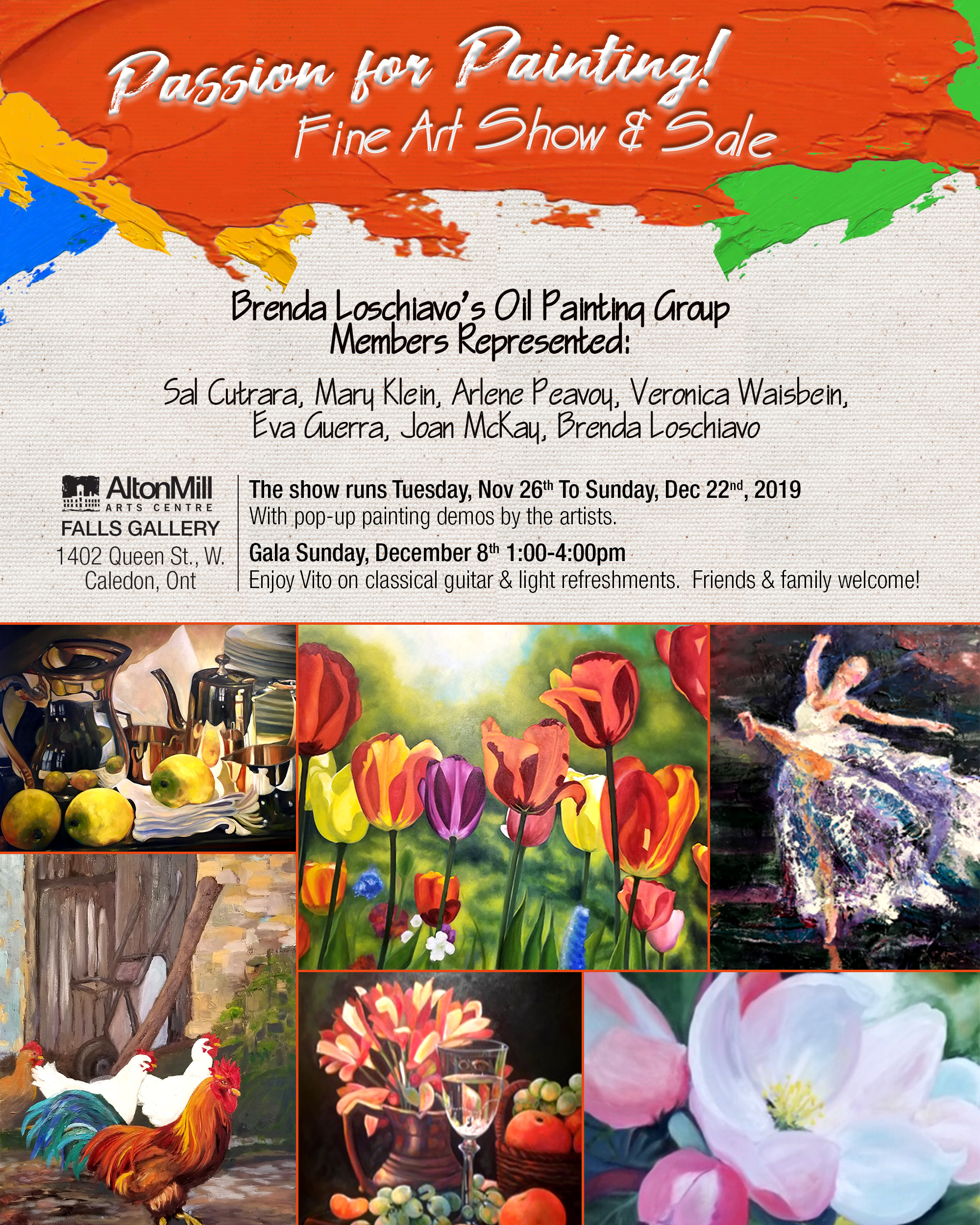 Her inspiring art teacher, Brenda Loschiavo and their art group present:
Passion for Painting!
Dec 8, 2019 | 1:00-4:00 PM
Art Show & Gala at the Alton Mill Arts Centre
Stop by the Falls Gallery on the 2nd level to see Brenda Loschiavo's Oil Painting Group as they display their work.
Art Members Represented: Sal Cutrara, Mary Klein Arlene Peavoy Veronica Waisbein, Eva Guerra, Joan McKay, Brenda Loschiavo
MORE INFORMATION? http://bit.ly/2s9N16D